by ementoring ~ February 10th, 2011. Filed under:
Home
.
"If you could have dinner with any one person, past or present, who would it be and why?"
We asked youth to answer this question at the Sto:Lo Career Fair, February 4th, 2011. Check out what they said!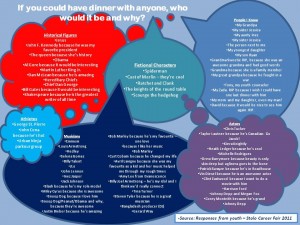 An article with images of the Career Fair can be found here!