Letter 1: Complaint to Royal Canin
Jobina Tamminga
2329 West Mall
Vancouver, BC V6T 1Z4
November 22, 2019
Royal Canin
100 Bieber Road,
Puslinch, ON, N0B 2J0
Attention: Bob Betz
Your company has been established as a reliable and nutritious pet food retailor worldwide. As a loyal customer, I have counted on your dog food for my dog's health for over five years, but a recent experience has left me disappointed.
On November 7, at roughly 10:30am I bought a large 55lb bag of dog food at my local Pet Smart in North Vancouver for $67.95. I picked up the bag from the bottom to the front checkout desk and paid with no issues. As I went to pick up the bag from the counter, I grabbed the top of the bag and began to carry it out to my car. As I was halfway across the parking lot, the bag ripped from the bottom and spilled all over the ground. I tried to salvage as much as I could, though it was raining, and almost one quarter of the bag could not be retrieved.
I went back into the store to tell the cashier, but they told me that they are not liable for the food once it leaves the store. I then had to manage trying to carry a ripped bag home to feed my dog.
I understand that these things happen, and I know that you do not normally have these issues with the quality of you bags. I would appreciate a full refund for the bag of dog food for my troubles. Until this experience, my transactions with your company were outstanding and I hope that they can be again.
Yours truly,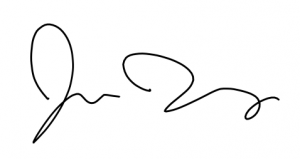 Jobina Tamminga
UBC Student
Letter 2: Bad News Letter from Royal Canin
Royal Canin
100 Bieber Road,
Puslinch, ON, N0B 2J0
November 20, 2019
Jobina Tamminga
2329 West Mall
Vancouver, BC V6T 1Z4
Dear Jobina,
Thank you for your loyal support with us for over five years. You are a valued customer and we want to make things right with you. We apologize for the inconvenience in your recent purchase of our dog food.
Royal Canin does not actually manufacture the bags that the dog food comes in, as we purchase the bags from a third party. Sometimes new bags are not as strong as they are advertised to be, which can cause rips or tears in the bag. With this being the case for your recent purchase, we are unable to provide you a full refund.
Your loyalty and satisfaction in our company is important to us, and Royal Canin would be happy to offer you a $20 voucher for your troubles. If you bring this letter to your nearest Royal Canin provider, a representative will be able to provide you a voucher.
Royal Canin values your opinions and is dedicated to providing the best food possible to your pet.
Yours truly,

Bob Betz
Manager, Customer Services