Complaint Letter
Emily Leung
5858 142 Street
Surrey BC V3X 0H2
November 27, 2019
Kal Tire Customer Service Center
16139 Fraser Hwy
Surrey BC V4N 0G2
To whom it may concern:
Kal Tire has been my choice for car services in the past five years. Brilliant customer service and reasonable pricing at the Fleetwood store location (16139 Fraser Hwy, Surrey, BC) have tremendously benefited drivers in the neighbourhood, including myself. However, my recent visit to this location was unsatisfactory to say the least.
On November 26, 2019, I went to Fleetwood Kal Tire for an oil change. I have been going there for an oil change since I began driving my current car five years ago. Previously, I spent less than $100 for the service, with slight and reasonable price fluctuations over the years. However, I was charged more than double for around $220 yesterday, without being notified of the drastic price increase. When asked what the extra charges were, the store associate refused to give an acceptable explanation and responded with an ill-tempered and disrespectful demeanour. He sounded unprofessional, which gave me the impression that he was overcharging customers arbitrarily. The interaction was extremely frustrating and disappointing. I will not be coming back or be a customer of Kal Tire anymore. Enclosed are copies of my receipt concerning this purchase.
I trust that this is not the way Kal Tire wishes to conduct business with valued customers. I would love the opportunity to discuss the recent changes in pricing further and to learn how you propose to prevent a similar situation from recurring to other drivers. Thank you for your consideration of this matter.
Sincerely,
Emily Leung
Enclosure: November 26 Receipt at Kal Tire
Bad News Letter
Kal Tire Customer Service Center
16139 Fraser Hwy
Surrey BC V4N 0G2
November 27, 2019
Emily Leung
5858 142 Street
Surrey BC V3X 0H2
Dear Ms. Leung,
Thank you for your letter dated November 27, 2019, concerning a recent dissatisfactory experience at our Fleetwood store location.
We sincerely apologize for the unexpected price change and unpleasant encounter you had with one of our store associates. As the largest independent tire dealer in Canada, it is our greatest desire to ensure our customers are satisfied at all levels by providing competitively priced products and services in our market. We regard to hear that an acceptable standard was not met on this occasion.
According to a technical report delivered to us today, there was a glitch in the customer information system yesterday, which led to some confusion with our customers' purchase history. The store associate misunderstood that your vehicle was brand-new and mistakenly classified you as a new customer. As a result, additional costs for new customers, such as maintenance and customer service fees, were wrongly charged to you on top of the regular oil change payments. We recognized that you are our long-time customer, and the overcharge fell short of our expectations for service excellence.
We will be in contact with you in the coming days to make our best attempt in regaining your confidence in Kal Tire. In the meantime, you will receive a full refund for the oil change service dated November 26, 2019, and a $50 off on your next purchase. Here is a link to the coupon code, which you can print for in-store use: 1234567.
Moreover, your complaint letter had been forwarded to the Fleetwood store management team as well as our corporate customer experience team. We will assess your complaints to deduct measures to ensure our store associates provide professional and customer-friendly service in subsequent times.
We aspire to keep you as one of our most valued customers, and we hope to serve you better in the future. Please do not hesitate to contact us at CustomerService@KalTire.com if we can be of any further assistance. Thank you for choosing Kal Tire!
Yours sincerely,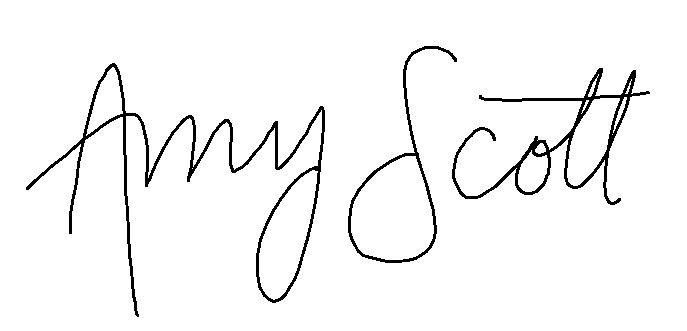 Amy Scott
Customer Service Manager, Kal Tire