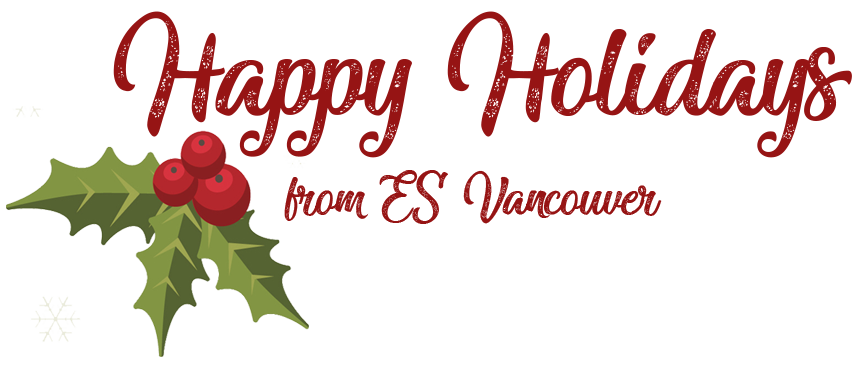 This year we will be celebrating the holidays on Thursday, December 12 from 3:00 to 6:00 pm. Join your ES colleagues for some snacks, beverages, and the opportunity to connect.
We hope that an earlier start and holding the event on a Thursday will allow those of you have flex on Fridays, or have childcare, commuting, or other considerations to take part in the celebration.
Giving back
Proceeds from all our fundraising efforts will be donated to the UBC United Way campaign. One of the ways we will raise funds is through the sale of 50/50 tickets. We'll share information about the 50/50 and other fun-draising activities in the coming weeks.
Annual traditions
Have an ugly Christmas sweater or a funny holiday hat? Dress up in your festive best for a chance to win a prize!
The annual gingerbread house competition is back and better than ever! We consulted with the talented and creative Student Communications Services Social Squad to come up with some fresh ideas for the competition. Most of the rules will remain the same (we'll share them later), but we will be expanding the ways your team can win!
There will be five ways to win a prize for your units gingerbread creation!
Most delicious
Most creative
Best execution
Best overall The winner will be determined by a calculation of scores from the first three categories. The best overall winner will receive the coveted gingerbread house competition trophy.
People's choice as voted on by the UBC community through "Bucks for Votes", a UBC United Way Campaign fundraiser.
Gingerbread kits and all rules and information will be distributed in the last week of November. As an additional bonus, each unit will be granted $10 to use to build their gingerbread creation.
Last but not least, we need your help!
Please contact Coby and Ashley as to volunteer to help plan for the event, make decorations, set-up before and/or clean-up after the event.