Posted on behalf of Darran Fernandez
Jen has had a positive impact on the student and staff experience at UBC since 2009 – and it's only fitting her exceptional contributions be recognized with a President's Staff Award for Leadership this year.
In her current role as associate director, student support & advising, Jen has been an instrumental leader in the execution of the names not numbers project and the evolution of the student support & advising unit to its current state.  She's well loved and respected by members of the unit, colleagues across campus – and students alike – for her no nonsense attitude, attention to detail, thoughtful lens and sense of humour and levity.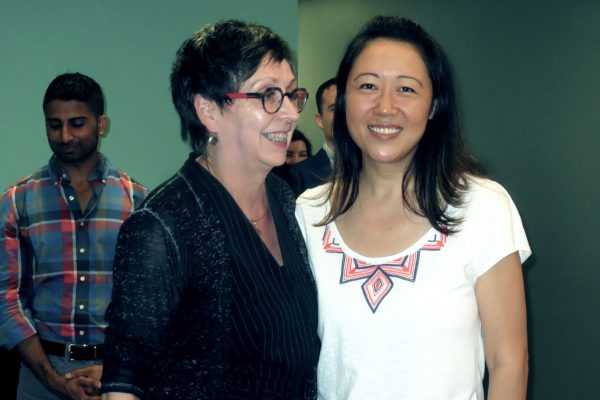 The President's adjudication committee provides an appropriate summary of Jen's merit for this recognition:
Jennifer Chin, Associate Director, Enrolment Services, is dedicated to creating an environment at UBC where staff have the tools to succeed and thrive in their roles. Through this approach, she has built a team of enrolment service professionals who are transforming the student experience at UBC.
Jennifer's colleagues value her ability to connect with people's strengths and then maximize those strengths in the work that they do. She has an exceptional ability to bring people together, both within a team and with partners across campus – and all with a commitment to organizational and individual success.
Jennifer creates a supportive and respectful environment where staff are willing and able to step up to the challenges of change. Jennifer's daily guidance to her team in all matters of the student experience is invaluable, ranging from admissions and recruitment, student financial support and awards and the support of Aboriginal students and special population groups such as the Youth in Care program.
Jennifer demonstrates a strong commitment and constant willingness to helping staff with accomplishing their goals and overcoming challenges to achieve the best outcomes possible.
Please join me in congratulating Jen on this achievement and well deserved acknowledgement.