Allison is an Admissions Coordinator in the Undergraduate Admissions office. Coordinating admissions looks like hunting for transcripts, receiving and processing applications, and answering lots of student questions about the journey of their applications. For Allison, the best part of working in Enrolment Services, specifically in Admissions, might just be Admission's famous goodie days: "Think 40-person potlucks with dishes from different cultures and kitchens. In October, we had a hot pot themed goodie day, with three different broths and loads of seafood, veggies, and meat. Admissions keeps me well-fed, that's for sure!"
 So Allison, tell us where you jetted off to?
I recently went to South Germany to visit some friends, but I'll talk about my brief interlude in London for this piece! My best friend lives near Stuttgart, Germany, and we found out that our favourite musician, Tom Misch, was having a concert in London during my trip to Germany. So we planned our three-day excursion to London just for the concert, but ended up doing a lot more!
What were some of your most memorable moments?
My most memorable moment was the whole concert for sure! Tom Misch is by trade a young jazz guitarist, who throughout his career has experimented a lot with hip hop beats. I would highly recommend checking out his albums Geography and Beat Tape 2!
Other must-sees and dos include the British Museum, Greenwich, and the Borough Market. Borough Market is an open-air food market located under railway arches. So many vendors were friendly, offering lots of expertise (and samples!) of their products. I bought a small bottle of wasabi-yuzu vinaigrette, walnut-studded salami, and perfectly crusty ciabatta bread from Bread Ahead. Oh, and how could I forget the biggest pan of paella I've ever seen?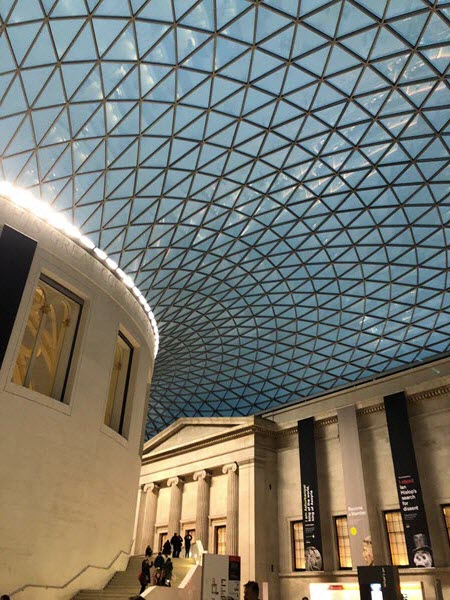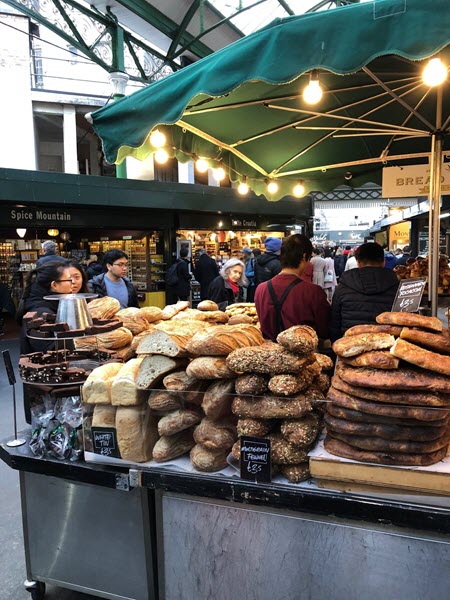 What was your favourite meal you tried during your travels?
 My favourite meal that I had was the full English breakfast at Regency Cafe. Of course, the food was excellent (hearty baked beans, crispy hash browns, grilled tomatoes), but what really made Regency stand out was the atmosphere. Even from my picture, you can see businesspeople in suits, construction workers in neon vests, and tourists (us). Regency definitely doesn't cater to just one crowd, which was pretty neat to see. The line was out the door from the moment we got there, and it never once slowed down. The petite woman working the counter looked to be about sixty years old, but she had the voice of a hundred bullhorns. There's no way you can miss your order being called!
What is some advice for our future jet-setters?
Although we spent a lot of time in central London, I would recommend exploring the outer neighbourhoods a bit more! We stayed in Brixton, which is an area just south of the river with strong Afro-Caribbean roots. Its colourful, thought-provoking murals and markets with patterned textiles and baskets set it apart from downtown London. And always ask the locals about where to eat!