Brian is an Enrolment Services Advisor with Student Support & Advising – he is a dedicated advisor for about 1000 undergrad students. He also works on the Grad and Funding Abroad (Go Global) teams, so he often works with some more complicated graduate advising cases, and assist in the adjudication of around 2500 awards to students going on exchange each year.
Brian says that "the best part of working in ES is the combination of being able to have impactful one-on-one interactions with students, as well as being able to work in the background on bigger systemic changes that will make positive change for 1000s of students!"
Now let's get to it! Where did you travel to?
My partner and I had planned to go to New York to eat, drink, and see some shows, and then head to Houston to see some friends. We had some extra time in Houston, so we decided to take a road trip to San Antonio for a few days to experience 'West Texas'. It was a reward flight, so we also tacked on a 9-hour layover in San Francisco.
A couple highlights from my time in Texas: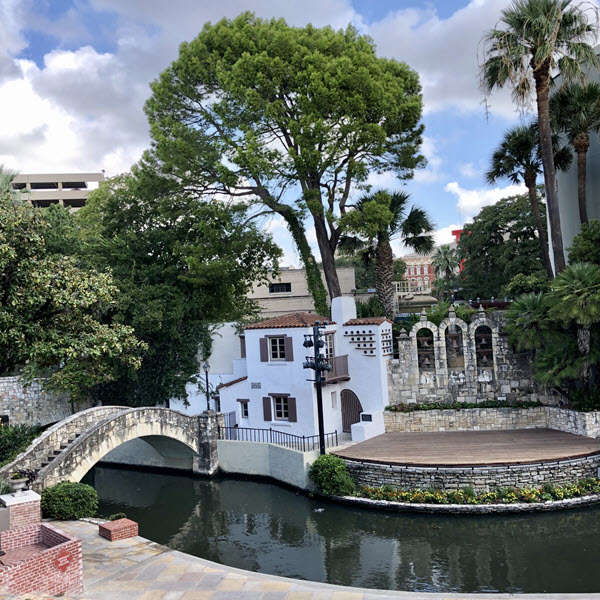 Our main goal was to eat as much as is physically possible. We also were able to see Amateur Night at the Apollo, the Book of Mormon, and Ain't too Proud -The Life and Times of The Temptations).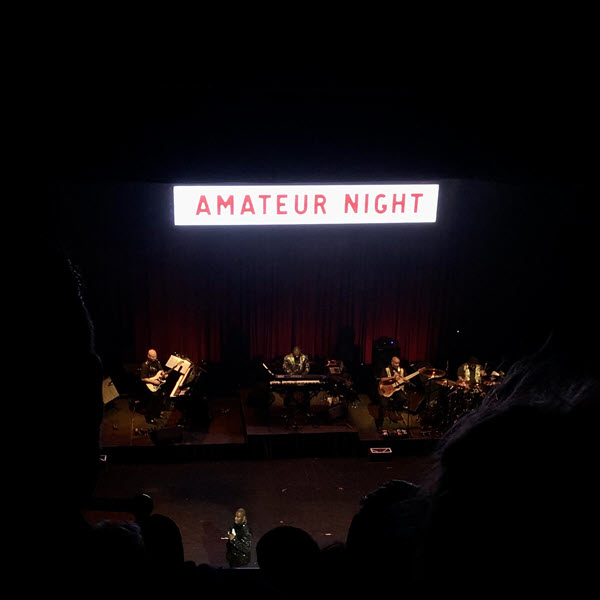 What did you think about NYC?
We stayed in Harlem, which was really cool, and spent a few days exploring Brooklyn as well. Manhattan is fun, but the suburbs have their own character and charm. I really liked Brooklyn, it's much quieter and more laid back, and has some incredible food. Harlem has a lot more personality and feels like a friendlier place to live than most of Manhattan. It seems like everyone knows each other, and it's common for people to be sitting in lawn chairs hanging out in front of their homes. It feels like more of a community.
Tell us about your food adventures during your trip!
We ate about 6-8 meals per day, so it's hard to say! I think the best meal we had was probably at Tetsu. Tetsu is a restaurant by Masa, aimed at being more affordable and approachable than his three-Michelin-starred main restaurant 'Masa'. He built his own special contraption to specially cook the burger he sells, and then burns used chopsticks to smoke it. It's incredible.
Some food highlights from NYC: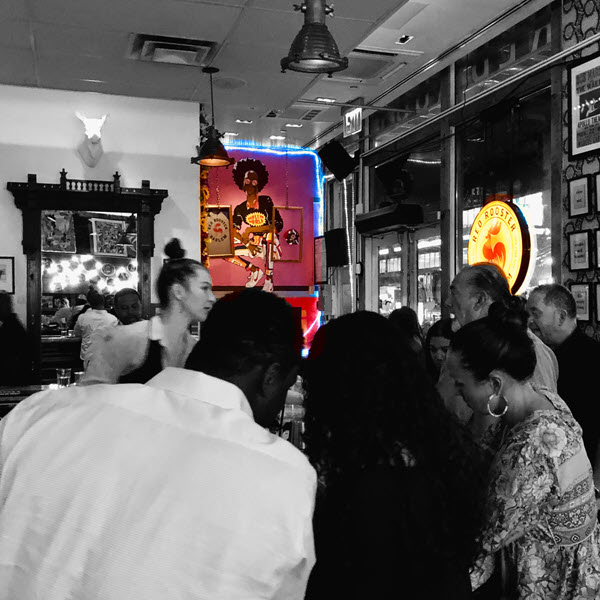 Red Rooster in Harlem
My food highlights from Texas: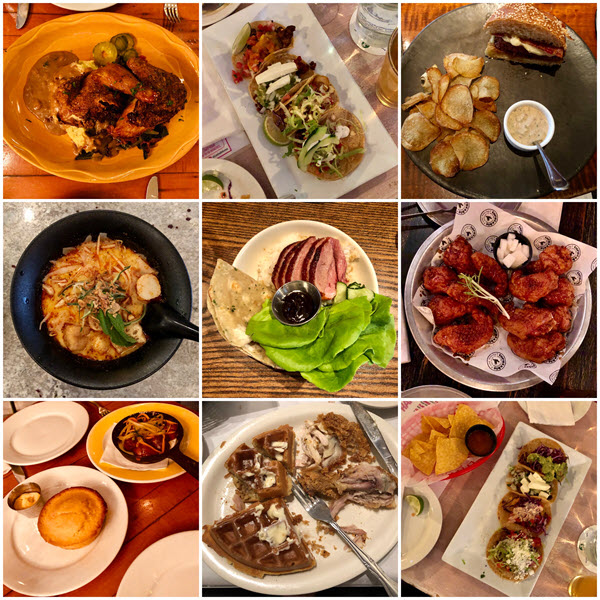 Heatonist – hot sauce from Texas
What is some advice for someone wanting to go to NY?
Venture out of Manhattan, and ride the subway! The subway in New York is my favorite part of visiting. It's huge, intricate, hot, dirty, sweaty, crowded, noisy, and incredible. I always look forwarded to counting how many rats I can spot. My partner always wants to ride the bus so she can 'see the city', but I make her ride the subway everywhere so I can look at all the graffiti and tunnels.