posted on behalf of Hilary Finch
I'm sure many of you, especially those of you at the Okanagan campus, are familiar with our most "seasoned" team member, Anthony Dodds.
After graduating from UBC's Okanagan campus in… well, let's just say it was a long time ago… Anthony decided to stick around. From managing the beloved Well to managing the phones, he held a variety of positions on campus before settling into the crazy and wonderful world of recruitment.
He often describes himself as the "old guy" on the team, and while I won't comment on his age, I will say that many of us on the team (myself included) appreciate Anthony's endless experience and infinite wisdom. He is someone I can always go to for an answer or a good laugh, as well as the most up-to-date stats for the Edmonton Oilers.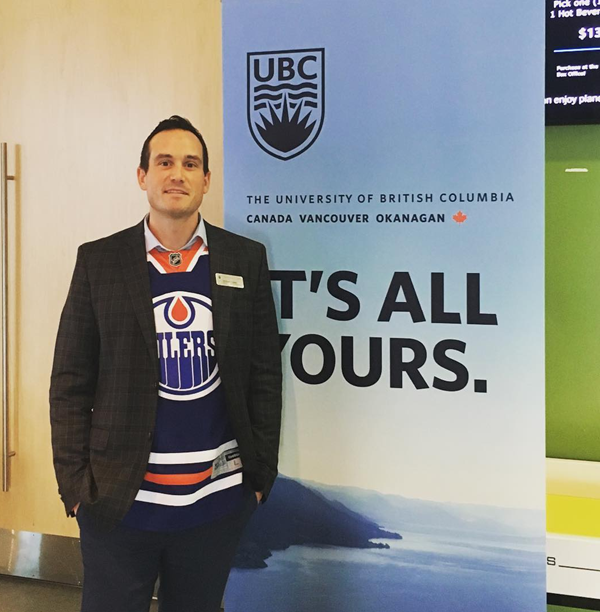 While this may sound like a sappy send-off or a retirement post, this is actually just a quick update on Anthony's new position. Anthony has recently accepted a new role as the Manager, Student Recruitment and Advising. Fortunately for us he has decided to stick around and we are grateful for his continued leadership on the team.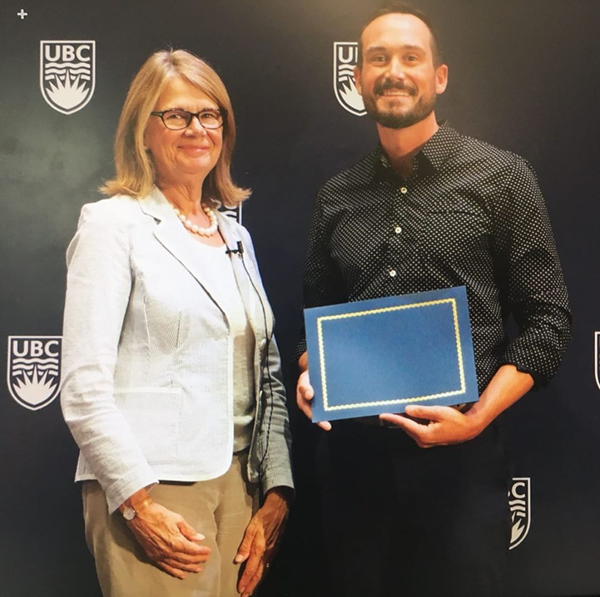 Congratulations Anthony!