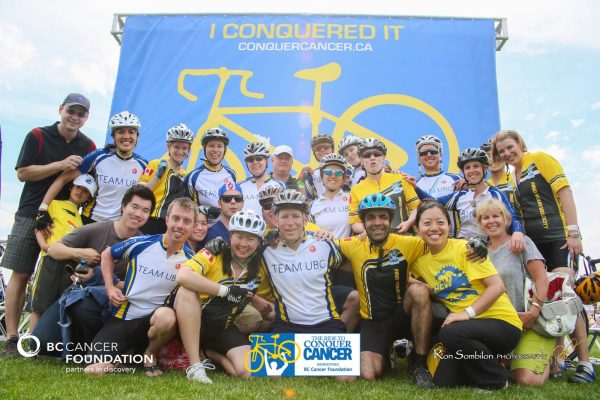 We are all lucky to live in one of the most beautiful places on earth and work for a world renowned research University. One of the things that is always so striking to me is the giving nature of our community.
For many years now our colleagues in Vancouver have participated in the British Columbia Ride to Concur Cancer. This August we are very excited to expand the team to have riders representing both campuses.
This ride is a multi-day event that sees riders start in Vancouver on August 29th and finishes in Hope on August 30th. The ride covers over 200km and is a great opportunity to combine a great cause with a physical activity. Our team goal is to raise funds that will benefit the BC Cancer Foundation. Over the next few months you will surely see a variety of fundraising activities that we are planning in Vancouver and the Okanagan to reach our goal.
We would love your support and if anyone is interested in joining the team please feel free to contact Jay Graham (Okanagan) or Paola Baca (Vancouver)