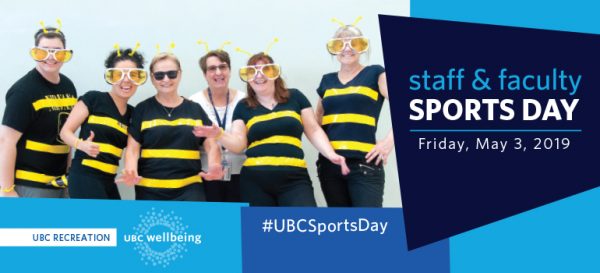 Reposted from HR Health Promotions
Whether you want to participate as an office, department, group of colleagues or an individual, there's an activity designed for everyone.  Teams to consist of 4-6 individuals will be asked to complete a minimum number of challenges. If you are registering as an individual you will be placed on a team to complete the challenges.
Get Involved and Volunteer!
Volunteers are an essential part of Sports Day, and critical to the event's success. If you would like to sign up as a volunteer, please email Lyndsay Arnot at lyndsay.arnot@ubc.ca.  We appreciate your support!