Category —
General Discussions
Hello David Vogt, David Porter, and Fellow Course Mates:
I think this is it! I think this our official last day! It has been an informative and educational journey.
Indeed, you and this course have provided me with a wealth of knowledge for which I am grateful.
Indeed, I wish the best for everyone. Perhaps I will 'see' some of you in January 2010 when our next courses 'kick off'.
In closing, this course has been a great learning experience for me.
Cheers,
Barrie
This video was posted earlier today and I immediately began to review it as a pitch.  Not only is it very interesting pitch it caught my eye because it uses similar technology to my Light Track pitch (camera, projected image, LEDs and computer).
I must say this pitcher had access to more technology/money for his setup which makes the mishmash of technology a lot easier to understand, nevertheless his downfall maybe that he doesn't apply the technology to a market like the classroom, the boardroom or a video games.  In this video it is hard not to get caught up with the "wow" factor but it is certainly an interesting concept which will find some use in the marketplace.
Anyone have any thoughts on uses for this technology or the impact of the pitch?
Skip to 2:35 to see the hardware behind the pitch.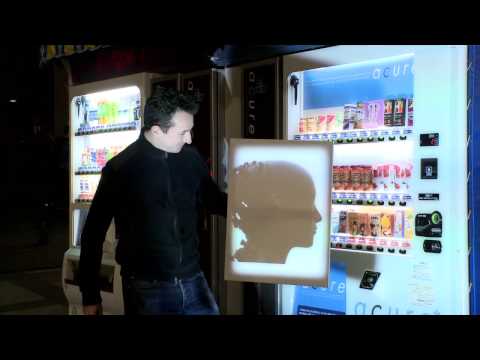 Hi everyone –
Just a reminder that if your full pitch isn't immediately available/linked within your elevator pitch in the Venture Forum, please make it easy for those wanting to do a thorough review to get a copy of it.  For example, I've suggested people can email me for my full pitch.
If you haven't provided such information already, please respond to or edit your own elevator pitch with a note explaining the best way for your peers to obtain your full pitch for review.
Thanks!
DavidV
By now you should have all received, via email, your review assignments for the Venture Forum.    Please let me know immediately if you have not, or if you have any questions.
Good luck!
I have been noticing that the hyperlinks in the blog posts don't seem to want to wrap and end up extending into the navigation bar to the right. Does anyone know how to fix that?
Jim
Got my invite from Google this morning to try Wave.
I shall report next week on how it's going.  Working with three colleagues in the US on a project to catalog innovative practices of higher education e-learning consortia.
d.
As everyone is likely deep into A3 by now, I just wanted to remind you that your deadline is end of day (Pacific) Sunday, November 29th.  Please email your submission directly to me.
One reason this is such a hard deadline is that, immediately following, I will be distributing your submission to a few of your peers for their EVA evaluation as part of the M12 Venture Forum.   Please review the outline for M12 to make sure you understand how the Venture Forum works and what is expected of you.  Some points to consider:
1.  If you feel uncomfortable about your submission being distributed for peer evaluation (exposure of intellectual property or other good reason) please let me know soon.
2.  Note that you need to compose and post an "elevator pitch" portion of your A3 assignment in this weblog by the same deadline (meaning, convey your message in 30 seconds or less (150 words max) to entice people to learn more).
Please respond here or email me if you have any questions about A3 or the upcoming Venture Forum.  I will be marking your A3 submissions.
DavidV
To go along with this week's excellent presentation, and for ESL teachers, here's a blog that I follow. The authors of the blog often discuss ways inwhich gaming can be used for English language teaching. There's some great info here, I think.
Dear Davids,
Does A3 have to be done on the same company as A1?
Just wondering.
Jen
Hello everyone.  Great work by the module teams for Mods 4, 5, 6 and 7. Very engaging activities and a whole new perspective for most of us on the module themes. Excellent media resources and links have been provided for further use and study by the teams.  Thanks Mods 4-7 teams.
Bring it on Mods 8-11 teams!
—
We are now at the halfway point in module team activities.  As instructors, we're beginning to look at participation levels in the activities from all members of the class.  We realize that there is a lot to do in ETEC 522 and some of you may be taking multiple courses.  However, you may be getting a reminder note in your email from us with respect to participation, and the requirement for such in the overall scheme for the course.  In most cases, you will not receive an email from us because you have been active in most or all modules.
We're now heading into the home stretch with a few module teams yet to provide us with an activity for their module theme.  Most of you will also be focused on your Assignment 3 pitch.  Please let us know if there is any advice we can provide as we head towards the venture forum, Module 12.