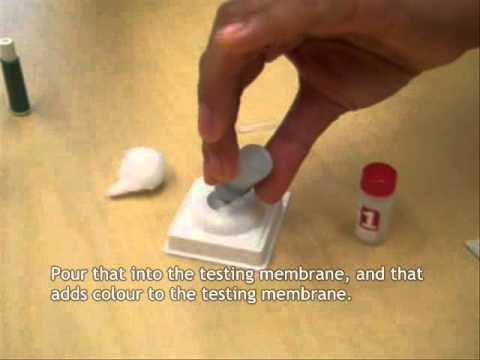 Nurse Cherlyn Cortes explains what's involved in a rapid HIV test.
During OutWeek 2013, Know on the Go, PrideUBC, YouthCo and UBC Student Health Service are pleased to offer free, drop-in, rapid HIV testing in the SUB on:
Drop-in: February 5, 11am–4 pm, SUB, room 42V and 224
Drop-in: February 8, 7pm–11pm, SUB, Council Chambers and room 211
Appointments are also available on February 5 and 8 (see the bottom of this post)
How rapid is "rapid" HIV testing?
Results are available in as little as five minutes. A nurse will also speak with you about the test and answer any questions you have before and after the test.
Why should you consider the test?
Being aware of your sexual health is an important aspect of your overall health, and knowing your status is one of the most important ways you can be aware.
Speak to a doctor if you're ever concerned about your sexual health. If you're sexually active, get tested yearly (or up to every 3 months if you engage in unprotected sex or use injection drugs).
Even if you are in a long-term, monogamous relationship, it is best to always use protection and for you and your partner to get tested regularly.
More information
Learn more about sexually transmitted infections like HIV.

Make a rapid HIV test appointment
Tuesday, February 5: SUB, room 56A
Friday, February 8:
SUB Council Chambers and room 211