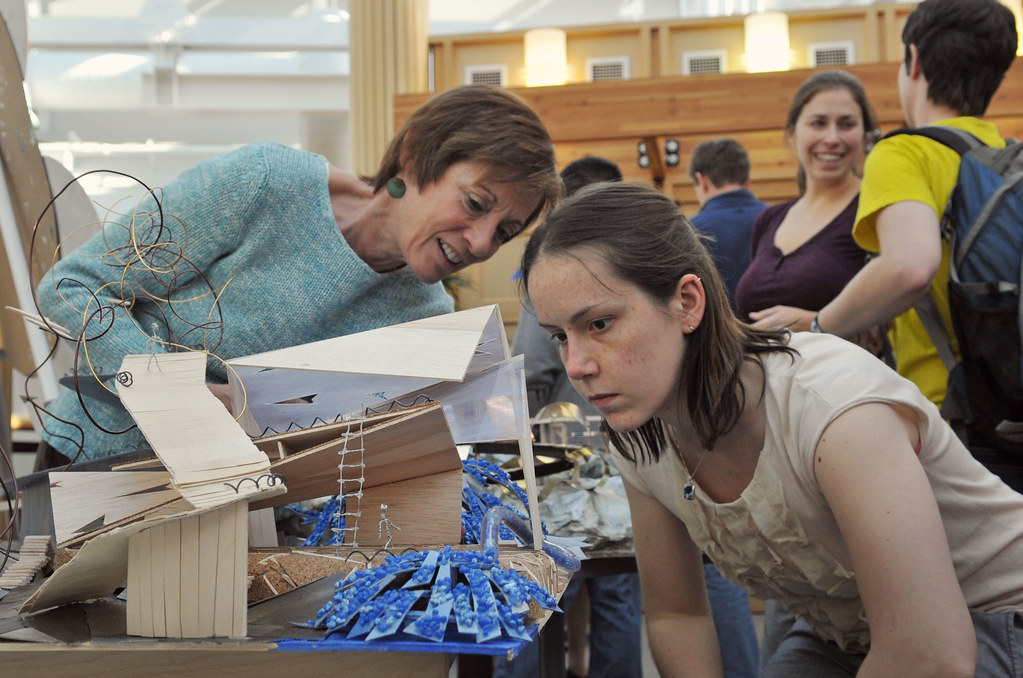 Over the past few months, I have collaborated with faculty members from the Faculty of Arts to do two panel presentations on the topic of student-faculty rapport.
As I prepared for those sessions, I looked into the connections between learning and student-faculty rapport.
For those who are impatient to know whether rapport can enhance student learning, I'll go straight to my findings: unsurprisingly, research to date has not been able to draw a direct link between rapport and learning.
Though strong faculty-student rapport may not 'cause' enhanced learning, it helps create conditions conducive to learning.
The literature I reviewed consistently reports that faculty-student rapport results in:
higher student motivation
increased student participation in class
perceptions of increased program quality (from the students' perspective)
greater course satisfaction among students
enhanced communication and understanding between students and faculty members
(Frisby & Martin, 2010; Granitz, Koernig & Harich, 2009; McInnis Brown & Starrett, 2017; Wilson & Ryan, 2012)
The above is a compelling list of reasons to pay attention to this aspect of teaching and learning!
Below are the slides I developed for the panel sessions; for anyone interested, there is an extensive list of references at the end. You can view the entire slide deck by clicking on the link below the image. Please note that you are welcome to use and modify these slides (with attribution).
References:
Frisby, B. N., & Martin, M. M. (2010). Instructor–student and student–student rapport in the classroom. Communication Education, 59(2), 146-164.
Granitz, N. A., Koernig, S. K., and Harich, K. R. (2009). Now it's personal: Antecedents and outcomes of rapport between business faculty and their students. Journal of Marketing Education, 31 (1), 52-65.
McInnis Brown, M. & Starrett, T. (2017). Fostering student connectedness: Building relationships in the classroom. Retrieved from: https://www.facultyfocus.com/articles/teaching-and-learning/fostering-student-connectedness-building-relationships-classroom/
Wilson, J. & Ryan, R. (2012). Developing student-teacher rapport in the undergraduate classroom. In W. Buskist & V.A. Benassi (Eds.) Effective College and University Teaching: Strategies and Tactics for the New Professoriate, 81-90 Thousand Oaks, CA: Sage Publications.
Photo Credit: https: //flic.kr/p/8MYPZi. Professor MaryCarol Huner and Katie Dennis discuss her 3-D model of "Daily Domestic Arguments" by Leonardo Dudreville