Costa Rica International Academy School
This partner will host:
[Due to scheduling conflict this partner cannot offer placements for TC's for 2021]
0 secondary teacher candidates (May 17 – June 4, 2021)
0 elementary teacher candidates
Teacher candidates placed  in the Costa Rica International School (CRIA), will be exposed to rich teaching and learning principles and practices fine tuned to the needs and abilities of their students and their local Costa Rican communities.
UBC teacher candidates who participate in a CFE in this Costa Rica placements will also have the rare privilege of working with a UBC Faculty Advisor  who lives near the school and who will also be working with the school to coordinate the placement.
A) Website: 
Costa Rica International Academy (Brasilito, Guanacaste)
B) Description of Community Partner:
Costa Rica International Academy: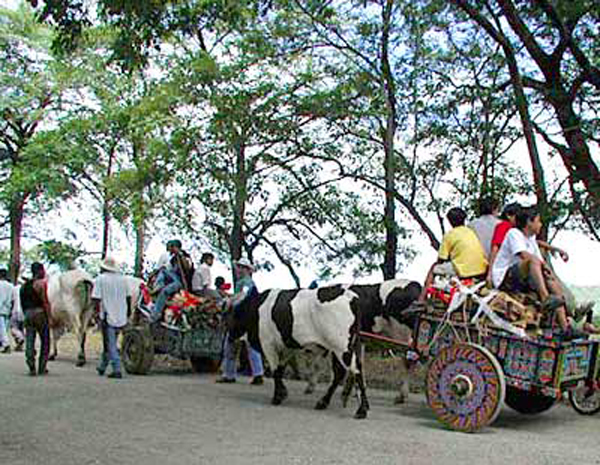 (https://en.wikipedia.org/wiki/Guanacaste_Province)
C) Some potential CFE activities that teacher candidates may observe/teach/experience:
This 3-week field experience will entail a variety of activities. One major responsibility during your time at CRIA will be to plan, organize and facilitate a sports day for the students. Comfort with working in PE and Outdoor Education contexts is strongly recommended for the secondary opportunity.
D) The partner's larger community:
See: http://costarica-information.com/destinations/guanacaste/playa%20brasilito
E) Documents:
Please check the Government of Canada's Travel Advisories webpage for the Republic of Costa Rica for required entry/exit documents. It is your responsibility to check with the Embassy of the for the Republic of Costa Rica or one of its consulates for up-to-date information on required documents. Common documents required to enter/exit Costa Rica are:
Valid passport
Travel medical and dental insurance
F) Safety and vaccinations 
It is the teacher candidate's responsibility to ensure they have the necessary medical/dental coverage and vaccinations in place before leaving for a CFE in Costa Rica.  Teacher candidates are requested to visit http://travel.gc.ca/destinations/costa-rica#health to review travel advice from the Government of Canada. Please read the information under all tabs.
Pay particular attention to the information under the tabs "Security" and "Health" (e.g., vaccinations). It is also highly recommended that you contact the Costa Rican embassy in Ottawa to verify which vaccinations are required to travel to Ethiopia for a 3 week, school-based, field experience.
Teacher candidates are highly recommended to visit the Vancouver Coastal Health's Travel Clinic, 601 West Broadway, Vancouver, at least two months before their departure to discuss protection from stomach illnesses (Dukorl, Antibiotics), Hepatitis A & B, Polio, Rabies, Meningococcal disease, Measles, etc.
Water in Costa Rica is not reliably potable. Teacher candidates should use boiled water, and/or sealed bottled water, and/or filtered water for all drinking, washing (e.g., foods to be eaten), and brushing teeth – no matter where they are in Costa Rica. Do not drink water from a bottle where the seal has already been broken (there have been cases of vendors refilling bottles with tap water).  Water filters, such as the easy-to-use Grayl water filter equipped with the orange water purification filter (can be purchased at MEC), are also recommended tools for producing potable water.
Teacher candidates are requested to travel with a UBC partner at all times, or a trusted guide or travelling companion.
(https://commons.wikimedia.org/wiki/File:Roca_Bruja_-_Guanacaste_-_Costa_Rica.jpg)
G) What special services the partner provide teacher candidates?
None.
H) Basic Estimated Costs:
Economy flights from Vancouver to Liberia return: $1,000. – 1200. Canadian Dollars (CDN)
Travel to/from Liberia Airport to Brasilito return by bus/shuttle: $20.-60. CDN
Short term volunteer donation of $265. CDN (or 200.00 US). These funds helps both the school's mission and to cover facility costs while you are visiting.
3 weeks of Food: 500. – 800. CDN (depending on how much you eat out at restaurants)
3 weeks accommodation : Teacher Candidates are required to arrange their own housing and transportation for the three weeks.  The school recommends teacher candidates focus their accommodation search on Brasilito.
I) Physical Adresses:
Costa Rica International Academy
Costa Rica International Academy
400 mts sur del Westin Conchal
Brasilito, Guanacaste
Costa Rica

J) Contacts:
Note:  UBC teacher candidates must not contact the contacts for this partner until after you have been offered, and have accepted, this placement, and have been instructed by the CFE international coordinator or CFE Faculty advisor:
Lois Mare (Costa Rica International Academy School coordinator) – email: l.mare@criacademy.com Ph: (506) 2654 5042
K) Information/tips from past Teacher Candidates
__
Please refer here for disclaimers which must be fully understood by each TC applying to this or any International CFE program.