Intercultural Outreach Initiative
This partner will host:
4 secondary teacher candidates (May 17 – June 4, 2021)
4 elementary teacher candidates (June 7 – 25, 2021)
A)     IOI's Website: ioi.ngo
B) Intercultural Outreach Initiative's (IOI) mission.
IOI is a non-profit organization operating in Cuba and the Galapagos Islands. Our core missi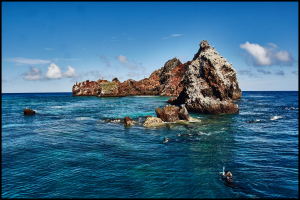 on is to support local communities and organizations in their efforts to protect their environments. We focus on areas of exceptional beauty and ecological significance.  You  can access  their  website  here.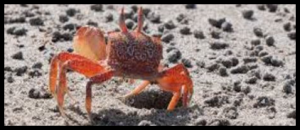 (Photos provided by IOI)
C)  Potential CFE activities/duties
UBC Teacher Candidates will be an IOI's Teacher Assistant  in the local elementary schools and will also work outside the schools with the local teachers to develop alternative teaching methods, develop an out of school English tutor curriculum and lesson plans that volunteers can carry out in the future.  A worksheet presenting details around some for the IOI programs can be found here.
(Bringing learning alive with music!)
D)     IOI's larger community 
Conservation efforts around the world often require a great deal of restoration. A task that is not always biologically effective, can drain resources, and can be very labor intensive. Due to their exceptional levels of preservation and isolation we do not need to invest as much in restoration as we do in maintaining current biodiversity and preventing future loss in our locations in Cuba and Galapagos. Of course, this privileged conservation status may not last long, therefore we must continue to preserve these islands, now.
Year round, with the help of our volunteers (like UBC teacher candidates), IOI invests in conservation in our communities in a number of ways:
We partner with local organizations to manage environmental protection areas like Biosphere Reserves and National Parks.
We fund local initiatives, coordinate international research, and provide personnel for various small-scale conservation projects.
We work with local authorities, schools and universities, and of course the local populations to ensure that our social development and conservation efforts have high levels of acceptance and impact.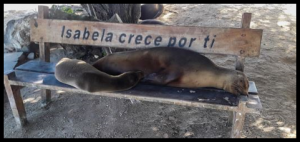 This sort of active, integrated, and collaborative involvement is necessary for socio-environmental sustainability and the long-term protection of our ecosystems, cultures, values, and traditions.
For examples of current IOI projects, please visit:
(Spending quality time together)
E)      Required documents to enter/exit the Galapagos
Teacher candidates will  be asked to create usernames and passwords here: https://ioi.embark.com/apply/2019 in order to view all documents and information online and fill out the required IOI paperwork.
In short, IOI requires:
Color copies of passports (the picture page as well as the opposing page),
Flight information
Health insurance information
Resumes
Photos for IOI's volunteer/study abroad board, and all of the online documents completed and signed.
(Working on an art project as a complimentary activity to that day's lesson!
F)      Required vaccinations to enter/exit Galapagos
IOI does not require any vaccines and leaves such decisions to each teacher candidate.
However, teacher candidates traveling to the Galapagos Islands are advised to book an appointment ASAP and before the end of January, to speak with a public health nurse at a travel health clinic such as the Vancouver Coastal Health's Travel Clinic:
Vancouver Coastal Health Travel Clinic
L5 – 601 Broadway W
Vancouver, BC
Phone: 604.736.9244
Fax: 604.736.3917
Teacher candidates are strongly advised to regularly visit the Canadian Government's Travel Advisory website to check, and heed, the up to date medical and travel advice, advisories and information for Canadians traveling to the Galapagos Islands. See: https://wwwnc.cdc.gov/travel/destinations/traveler/none/ecuador
(Engaging lessons!)
G) Estimated costs 
1) Program Fee – UBC teacher candidates pay an IOI program fee that includes room and board, food, and local transportation – essentially most costs except international flights, small water taxi fees, and personal expenses.  Program fees for 3 weeks is are $1,400.00 (U.S. dollars  – $1900.00 US, less $500.oo US for UBC teacher candidates). Teacher candidates will first pay a $200.00 US deposit to reserve their space at https://www.ioi.ngo/make-reservation-deposit. Then teacher candidates  will pay the final $1,200.00 (U.S. dollars) through: https://www.ioi.ngo/community-english-education
IOI's International Programs Manager, Mrs. Jamie Preira, will create a discount code for teacher candidates to use at checkout.
2) Flight costs – Estimated travel cost from Vancouver to  Baltra is $1500.00 (CDN Dollars – Sept 13, 2019). Teacher Candidates will have a layover in Quito or Guayaquil but it's cheaper than getting a flight to either of those airports and then flying to Baltra.
3) Traveling from Baltra to Isabela Island. Once a teacher candidate arrives in Santa Cruz IOI provides teacher candidates with the required large-boat ticket to Isabela. To reach Isabela teacher candidates will need to purchase tickets for a water taxi from the large-boat to Isabela island (plan for a $2.00 U.S. one way).  Having small U.S. bills and coins are key, and plan to have at least $20.00 US in small bills/coins for separate water taxi trips in and around the island.
Teacher candidates can read/view more information about traveling to Isabela in the IOI travel documents.

(Literacy is a key element of IOI's curriculum)
H)  Things to Pack
This link provides teacher candidates is a recommended packing list for travel to, and working with, IOI in the Galapagos.
I) IOI contacts
Jamie Preira
International Programs Manager
(jamie@ioi.ngo)
Mr. Preira will be the UBC teacher candidates' main point of contact for paperwork, logistics, and any pre-departure questions.
Kathryn Metzker
(kathryn@ioi.ngo)
Kathryn is the UBC teacher candidates' local contact in Galapagos.
__
Please refer here for disclaimers which must be fully understood by each TC applying to this or any International CFE program.