Madison International School (MIS)
This partner will host:
2 secondary teacher candidates (May 17 – June 4, 2021)
0 elementary teacher candidates (June 7 – 25, 2021)
(Colonial Merida)
Madison International School is looking for creative, motivated and enthusiastic UBC teacher candidates to complete their Community Field Experience in our classrooms. Madison is a bilingual, IB school serving over 700 students, Nursery-12th Grade. Our students come from all over Mexico, the US, Canada and Latin America.   Our staff of over 100 people is truly international, with teachers from Mexico, the US, Canada, Fiji, Australia, Venezuela, Cuba, Scotland and England. Together, we are committed to creating a nurturing, constructive and rigorous learning environment for all of our students.
A) Website:

http://www.colegiosmadison.edu.mx/english/index.htm
B) Possible placements

Pre-School- Elementary Grades
Middle School (All subjects)
High School (Science, Math and English Lit. are particularly important)
Specialist Teachers: PE and Computer Science are priorities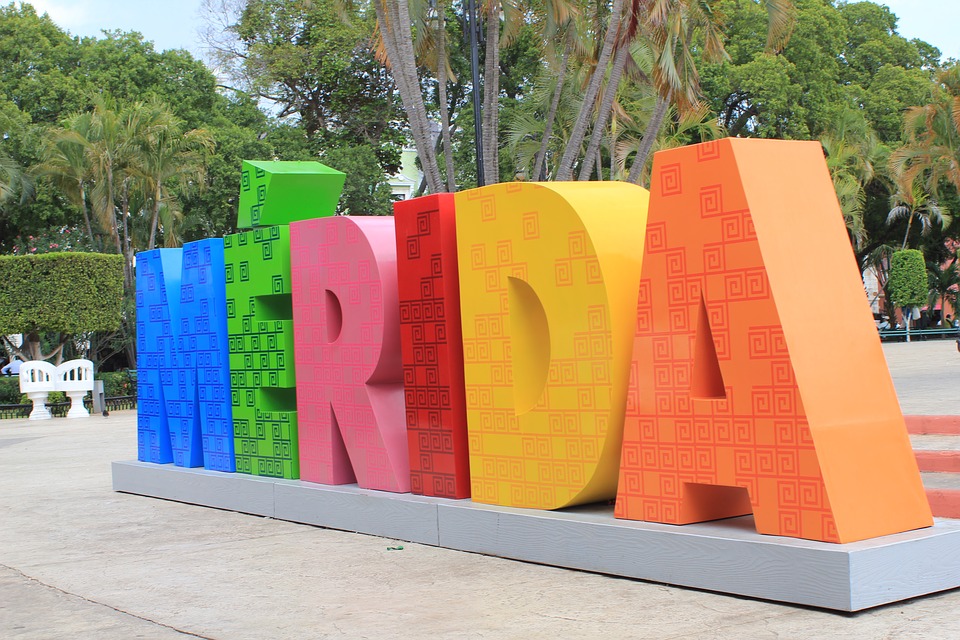 (Welcome sign outside of Merida Cathedral)
C) Selection process

Preference is given to UBC teacher candidates who are enrolled in the UBC International Baccalaureate program. The next preferred candidates are those interested in learning more about an International Baccalaureate program.  After those, all candidates with the following characteristics/intentions will be considered:
interested in teaching in a international setting and/or interested in engaging in an international community field experience
willingness to live with another intern/teacher candidate or teacher (2-bedroom condo)
willingness to partner with others and who are open to feedback and growth opportunities
interest in learning about a different culture and working with an international student population
excited about being part of a new school and developing programs
interested in learning/practicing Spanish
D) The partner's larger community:
Merida, Mexico is the vibrant capital of the Mexican state of Yucatán, and is one of the most diverse, beautiful and culturally-rich regions of the world.  Additionally, Merida is just a short drive to the beautiful beaches of the Emerald Gulf Coast and important Mayan Cultural and Spiritual Sites, like Chichen Itza and Uxmal.  As the capital of the Yucatan, Merida is a thriving and diverse city where Mayan roots and French Colonialism blend together to create one of the country´s most unique cities.  Merida is also widely regarded as Mexico´s safest city, a place where families walk together through plazas in the evening and streets are closed for pedestrians and bike-riders on Sunday mornings.  All of these attributes make Madison International School and Merida, Mexico the perfect combination for an international teaching experience.
E) MIS's Offer for the 3 weeks
Funds to help offset one flight to and one flight from Mexico at the beginning and end of the Community Field Experience
Housing
Living Expense Stipend
Spanish Lessons
Internal IB Workshops
(Hubiku Cenote, Mérida – Mexico)
F) Required documents:
Letter of intent that communicates why the teacher candidate is  interested in a CFE experience in Madison International School, Merida, Mexico.
CV
Names and contact information for 2 References
G) Contact
Dr. Chris Pearson
cpearson@colegiosmadison.edu.mx
__
Please refer here for disclaimers which must be fully understood by each TC applying to this or any International CFE program.