UBC teacher candidates are placed with the THE INTERNATIONAL SCHOOLS OF SANYA [TISS], No.38, Luhuitou Road, Serenity Coast, Jiyang District, Sanya, Hainan.
This partner will host:

4 secondary teacher candidates (May 17 – June 4, 2021)
6 elementary teacher candidates (June 7 – 25, 2021)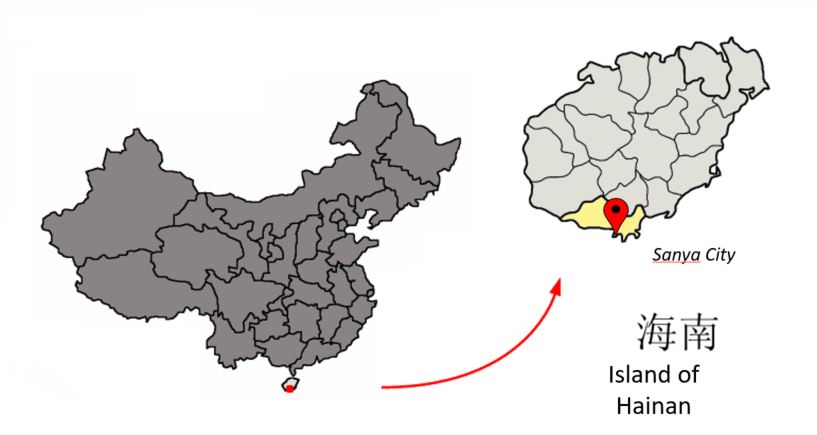 A) Website: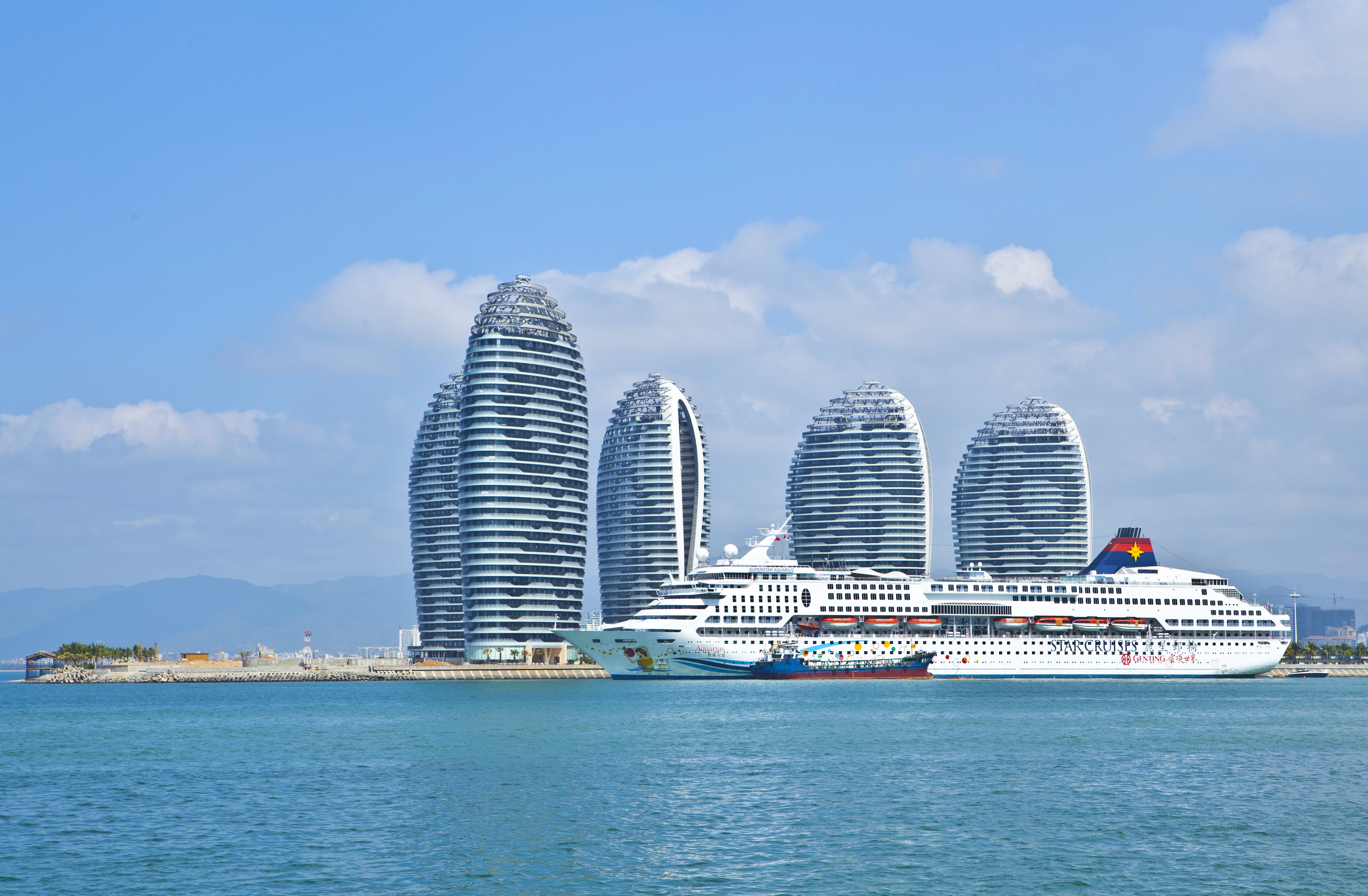 B) Overview of TISS
"TISS is a K-12 private school owned by Haiya Education established in 2014. Their beautiful modern campus covers an area of 46,600 square meters, surrounded by mountains and sea. They provide Chinese and English bilingual instruction, and a distinctive global curriculum (based on the Alberta curriculum and soon to introduce Cambridge high school curriculum). With a capacity of 2,000 students, we are the largest and most recognized International school in Sanya. TISS is also an International Baccalaureate candidate school" (PYP and MYP).
-Excerpt from April 29, 2019 email from Bill Wan Director, International Quality Education Group – representing TISS.
For more information about the Internationale Schools of Sanya, please see the school profile.
C) The partner's larger community
TISS is located in Sanya, China. According to Bill Wan Director, International Quality Education Group – representing TISS – the "… lifestyle on the island is very suitable to western expats. In my earlier days as a management consultant, I also worked and founded schools in Honolulu and Maui. I can assure you Sanya is very similar to Hawaii, and their [Sanya's] countryside reminded me of my days working on Maui, except Sanya is on an island a much bigger  than Oahu or Maui so you don't feel you are really on an Island.
Sanya, is also commonly referred to as  'China's Hawaii'. It  is located on the tropical island of Hainan and is the southernmost city in China. While relatively unknown outside of China, Sanya's ideal year-round weather, beautiful beaches, and world class resorts make it one of the most famous destinations for Chinese tourism. In Sanya you can experience Chinese culture while breathing clean air and participating in any number of outdoor or indoor activities from surfing to mountain climbing, to ice skating. The city is lively, safe, and friendly, making it a perfect place for families or solo travelers alike".
D) Possible CFE Activities for teacher candidates
Teacher candidates will be will be planning and collaborating with school teachers in an effort to deliver school curriculum in appropriate grades and subjects. Teacher candidates will refine the teaching skills learned during their BC practicums, and they will also learn new skills alongside their international hosts (such as different curriculum, a different educational system, and of course a plethora of experience working with ESL students). Teacher candidates can also choose to help work within the school community and involve themselves with local charities (such as Bright Connection, the local disability orphanage) and help organize and plan field trips and school events. They can also take the initiative to learn and practice Chinese language and culture.
E) Obtaining F-type Visa
To be able to clear Chinese customs and conduct a CFE in China, UBC teacher candidates must be in possession of a Chinese type F single entry visa.  This can be acquired through an authorized Chinese visa centre (past teacher candidates have successfully used  The Chinese Via Centre).
When applying  for a F-type visa, the visa centre will ask teacher candidates to produce: 1) an official original copy of TISS' invitation letter (these are original copies containing the schools official red seal and are usually mailed directly to the CFE coordinator who then distributes the letters to teacher candidates), 2) an official passport,  3) a completed visa application (with photo), and 4) any other documents required during the application process.
For more information about the requirements and steps for applying for a Chinese Visa in Vancouver (especially if you wish to enter and leave China multiple times), please check this website: http://www.visaforchina.org/YVR_EN/ and/or the Chinese Consulate in Vancouver, see:  http://vancouver.china-consulate.org/eng/visa/Visa/
For an example of the letter of invitation template, please see: Invitation-Letter-for-F-Visa.
Finally, the TISS coordinator can only create a letter of invitation after the teacher candidate emails the coordinator clear digital copies of the following:
a word processed document containing the teacher candidate's full name (as displayed on the TC's passport), the teacher candidate's citizenship, their passport number, their gender (*required to issue the letter of invitation), and a photocopy of their information page from their passport – the page with the TC's photo.  See example.
a one page letter of interest (TC's please submit to their CFE FA before Dec 31, 2018. See example of letter of interest)
a resume (need not be detailed as it is only used to place you.
a note from you doctor reporting you are in good mental and physical health for travelling, and that you do not have any communicable ailments  [See Medical Letter Template]
Official letter from UBC indicating a criminal record check is done, and that the teacher candidate is currently enrolled in the UBC program and is in good standing. This is downloadable from here: https://blogs.ubc.ca/ubcfe/files/2019/10/CRC-check-done-2019_20mm.pdf
Teacher candidates travelling to China are strongly encouraged to begin pulling together the above documents long before their site coordinator contacts them and asks for these documents.  Doctors notes are time consuming to obtain and should be worked in and around a teacher candidate's BEd timetable.  It is wise for a teacher candidate to have these documents ready to deliver to your CFE host before the end of December.
Note: Changes in the 2020 F Type visa application process requires teacher candidates give their fingerprints. Thus applications must be done in person.  There is no option for online or postal applications.  WKTEP teacher candidates may want to avoid a CFE in China as the nearest Chinese visa application services are in the Vancouver Lower Mainland and Calgary.
F) Accommodation
a) Dorms
TISS will provide a single room, in the school dormitory, for each teacher, and at no charge.  The dorm rooms have a bed w/ bedding, private bathroom (hot and cold water shower and western toilet), air-conditioning, electricity (220 volt; bring adapter for other electronics besides laptop / phone), closet, and table/desk.
The only shortfall with the dorms is that they don't have kitchens, so the teacher candidates will not be able to cook for themselves unless they buy hotplates and buy/bring cooking utensils. Otherwise, there is a small community with many restaurants near the school. The TISS CFE coordinator can assist teacher candidates set up Wai Mai (order-in food service) on their phones.
The school recommends teacher candidates live in the school dorm.
b) Other accommodations
If teacher candidates does not wish to live at the school, they can contact the TISS CFE coordinator (contact info at bottom of page) and discuss options.  Options are governed how much a teacher candidate is willing to spend on accommodations. The TISS coordinator will review a teacher candidate's accommodation preferences and recommend some places for them to stay (such as hostels or cheap hotels). However, alternative accommodations outside the school won't be covered by the school; teacher candidates will pay for these accommodation costs. Te hostel will be around $20-30 Canadian dollars per night, and the 3 star hotels will be around $30-50 Canadian dollars. The 5 star hotels will be around $100 Canadian dollars/night. There are options for hotel + flight packages available that can reduce these costs for higher end accommodation outside what TISS is offering, check availability and options and plan accordingly.
TISS is located at the bottom of a peninsula over the hill from Sanya city, so teacher candidates might need to take the taxi (a $4 cab ride) or bus (20 cents CAD) to commute from other hotels to the school and back.
TISS is located in a really beautiful area, with beaches and jungle-covered hills. They can enjoy the view and peace and quiet in TISS.
G) Flight costs
Flights return ~ $1500.00
H) Food and drink costs
If the teacher candidate stays in a TISS dorm, the school will provide lunch every day. Teacher candidates are required to pay for their breakfast and dinner. Food in and around the school  is very reasonable. Teacher candidates will spend around $10 dollars a day if they eat Chinese food. For example, teacher candidates can purchase dumplings or wonton soup for breakfast, which only costs $2 CAD. If they eat western food here, the budget will be $15-25 dollars per meal. For example, a meal at the foreign sports bar, Dolphin Bar, will cost them around $16. Alcohol can be very cheap ($1.50 CAD for 700ml Chinese beer) or very expensive ($20 for a cocktail at Mandarin Oriental Hotel).
I) Stipend
For 2020, the school board of directors have decided to give the candidates a living stipend of 1500 RMB for the three weeks (about $100 CAD a week).
J) Questions and answers
a) How will the teacher candidate get from airport to TISS (and back)?
TISS will arrange the transportation to and from the airport. Teacher candidates are recommended to contact the TISS CFE coordinator well ahead of their arrival and departure times so the TISS CFE coordinator can ensure there is transportation reserved for the teacher candidate's trip to/from the airport.
b) What school/s will UBC teacher candidates be visiting?

UBC teacher candidates will be visiting the Sanya Foreign Language School (SLS) or the International School of Sanya (TIS).
SLS has Chinese students from grade 1 to grade 10. SLS has a bilingual program; 50% Chinese classes and 50% International classes.
TIS has international students from Kindergarten to grade 9.  TIS is the international school for foreign passport holders and the international teacher is the homeroom teacher.
These are two different programs within the school's campus. The UBC teacher candidates will send their school (or schools) preferences along with their resume. The TISS CFE coordinator will review the teacher candidates' resume and preferences and then have a discussion with the curriculum coordinators fin an effort to place the teacher candidates with the most appropriate sponsor teachers.
c) What can teacher candidates do on the weekend and what are some of the estimated costs?
TISS will organize some team building events or day-trips for UBC teacher candidates. Costs for these events will be covered by the school.
The TISS CFE coordinator  will also put them in touch with Adam Leson (a graduate from UBC's B.Ed. program who currently teaches here). Adam organizes community events and can help UBC teacher candidates find interesting things to do on the weekends and/or in their free time. His e-mail is adamleson@live.com and his WeChat ID (an essential Chinese social media application that all teacher candidates should install on their phones) is adamreyn.
Other than that, UBC teacher candidates  could choose to do their own tourist trips to visit some tourists places, such as NanShan Buddha, YaLong Bay, LuHuiTou Park, Li Minority Village, etc. The living cost here is relatively cheap (especially compared to Vancouver). Usually if we go out for a one day trip, it will cost us about $40 Canadian dollars. UBC teacher candidates are encouraged to can check TripAdvisor.com and WikiVoyage.com for more information on things to do.
d) Will a teacher candidate struggle with their inability to speak Chinese?
Yes, but it is not impossible for an English speaker to get around in China. Chinese is difficult too many people because Mandarin Chinese (For example) changes not only it's dialect but almost the entire language from city to city in China. Added to this, most people in China don't speak English, apart from saying "Hello!". It takes a couple years for foreign teachers to be able to speak basic conversational Chinese, and many years to speak fluent Chinese. The tones are incredibly difficult for foreigners to hear and understand.
Given that the candidates are only coming to TISS for 3 weeks, the Chinese they should study beforehand and be able to remember should be:
– (Ni-Hao) Hello
– (Xie-Xie) Thank you
– (Zai-Jian) Goodbye
– (Wo) I, Me
– (Yao) Want
– (Zhe-Ge) This
– (Bing-Shui) Cold / Ice Water
– (Ting Bu Dong) I hear you, but I don't understand
These few expressions will go a long way to peignoir doors and facilitating oral communication.
Important Tips: It is  recommended that non-Chinese speaking UBC teacher candidates identify teacher candidates that speak Mandarin (or can read and write some Chinese) and travel with them.  It is also recommended that teacher candidates identify students and teachers in the school who can act as translators for them, and save up question for these contacts. Finally, teacher candidates are recommended to download one or more of these apps before they travel to China: https://www.thechinaguide.com/blog/the-seven-best-language-apps-for-travelers-to-china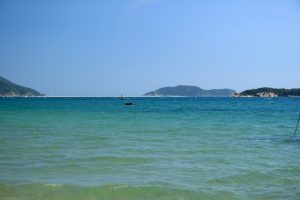 (Yalong Bay, Sanya. Photo by Goodfreephotos)
K) Contact (TISS CFE Coordinator)
Elaine Yang
No.38, Luhuitou Road, Serenity Coast, Jiyang District, Sanya, Hainan
Telephone: 0898-31883111
Email: sls.elaine.yang@foxmail.com
__
Please refer here for disclaimers which must be fully understood by each TC applying to this or any International CFE program.