This partner will host:

2 secondary teacher candidates (May 17 – June 4, 2021)
0 elementary teacher candidates

(Mt. Kedarnath, Himalayas, Uttarakhand – by Parijat Pandey)
Nestled in the foothills of the Himalayas, Woodstock School is an international coeducational residential school that offers a broad, challenging, and holistic educational curriculum from Grade 5 to 12.
Those teacher candidates hosted by Woodstock will be in for a treat as they explore, experience and reflect upon teaching and learning that emphasizes: 1) the development of responsible global citizens, 2) the importance of equipping students to survive and thrive in the 21st century,  3)  the nurturing of  healthy interpersonal relationships, and 4) the importance of imparting a profound sense of self amongst staff, faculty and students.
The life and values of the school are based on an inclusive Christian tradition and Woodstock's Religious Life Policy.
A) Website:
http://www.woodstockschool.in/
B) Description of Community Partner
Woodstock School's Identity, Curriculum, History and Campus.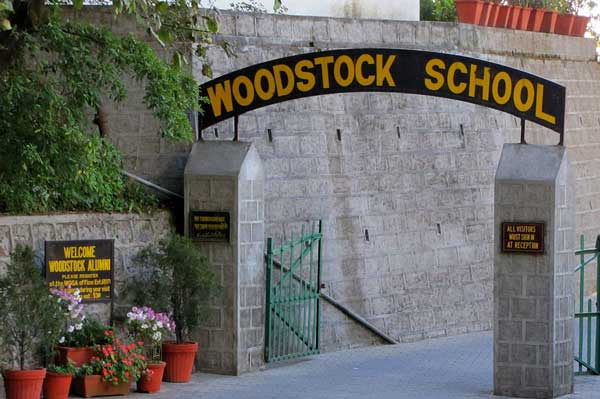 C) Some potential CFE activities that teacher candidates may observe/teach/experience are:
UBC teacher candidates will experience a vibrant atmosphere of collaboration between teachers across disciplines, as well as having the opportunity to guide students in pursuit of answers to meaningful research questions that break traditional academic barriers. The school encourages a spirit of open inquiry and free investigation. May semester represents a celebration of authentic learning.
For example, in May, Woodstock School moves into a period of interdisciplinary projects throughout Grades 9-12. Every student spends May investigating a topic of their choice, within broad, grade-level parameters, in preparation for the annual Festival of Ideas.
D) The partner's larger community:
Woodstock is situated in the foothills of the Himalayas in the small hill station of Landour, itself a extension of the town of Mussoorie, in the state of Uttarakhand, India.
Please visit Wikipedia to learn more about the district of Landour, the town of Mussoorie, the 'nearby' city of New Delhi, Uttarakhand, and India.
(https://en.wikipedia.org/wiki/Woodstock_School)
E) Selection of Teacher candidates

A CFE at Woodstock demands applicants with well developed mental and physical constitutions.
Woodstock is a 'vertical school' (liken it to a school located on the Grouse Grind hike), meaning successful applicants will be required to hike up and down many steep walkways and stairs between their dorm at the top of the Woodstock campus and the school at the bottom of the campus (see image above).
Moreover, since the Woodstock campus is nestled at the edge of the Himalayan jungle, teacher candidates must be comfortable with the ever-presence of wildlife. For example, local monkey troupes will shake upper-level tree branches and shout at people below, and spiders are ubiquitous outside and can make their way inside dorms and classrooms (students are recommended to bring mosquito netting for over their beds).
Finally, past teacher candidates have described some communities near the school (as well as other communities they visited in the larger country of India) as 'developing' and they recommend future teacher candidates be prepared to quickly appreciate and embrace very different cultural lifestyles and values.
Preference will be given to those teacher candidates who have visited developing countries in the past, have experienced and demonstrate an ability to  cope with culture shock, and have developed an ability to be flexible and open to embracing fairly different cultural values than their own.
Pre-selection interviews may be required.
F) Required documents/vaccinations/placement instructions:
Past teacher candidates indicate that teacher candidates do not require a student visa or tourist visa for a short 3 week stay. It is always good to verify this with the school.  It is important that if a teacher candidate does travel to Woodstock School, they make it clear to immigration that you are will be a tourist – observing and touring schools and not working being paid.
Teacher candidates travelling to Woodstock School in India are advised to book an appointment ASAP, and before the end of January, to speak with a public health nurse at a travel health clinic such as the Vancouver Coastal Health's Travel Clinic:
Vancouver Coastal Health Travel Clinic
L5 – 601 Broadway W
Vancouver, BC
Phone: 604.736.9244
Fax: 604.736.3917
For more general information about vaccinations and other health issues related to your travel to/from Woodstock, please read the section 'Health Information' in the Visit Woodstock travel document.
Teacher candidates are strongly advised to regularly visit the Canadian Government's Travel Advisory website to check, and heed, the up to date medical and travel advice and information for Canadians travelling in India.
G) Travelling to Woodstock
Teacher candidates are advised to fly into Indira Gandhi International Airport (DEL) in Delhi and then transferring to a domestic flight to Dehradun Airport (DED), the nearest airport to Woodstock. The transfer process is very simple and domestic return flights usually run about $100.
Please visit the Visit Woodstock document for more information about Travel Agents, visa requirements, currency, travelling within India and Delhi, and Missouri accommodations and Food,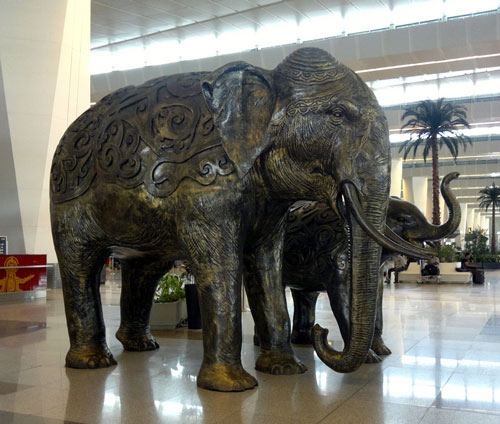 H) Estimated costs:
Economy flights from Vancouver International Airport (YVR) to Indira Gandhi International Airport (DEL) return (Dec 2016): $1500. – 2500. Canadian dollars (CDN) – depending on number of stops and sale prices.
Flight to/from  Indira Gandhi International Airport  to Dehradun Airport (DED) return (Dec 2016): $100.00- $125.00 CDN return.
Transit to/from Dehradun Airport (DED) to Woodstock school:   For more information about travelling to/from Woodstock, with estimated costs, please see the Visit Woodstock document.  Note! Teacher Candidates Candidates will need to be prepared to walk 15-20 minutes on mountain trails to get to and from school.
3 weeks of food: TBD  Note: Woodstock school will provide accommodation and food for UBC teaching candidates. The costs will be posted soon.
3 weeks Accommodation: TBD See above.
Student Visa : TBD
I) Contact
Note!  UBC teacher candidates must not contact the Woodstock school CFE coordinator until instructed by their FA or the international CFE coordinator.  The contact for Woodstock School is:
Ethan vanDrunen
Email: EthanvanDrunen@woodstock.ac.in
Director of the Centre for Imagination
Woodstock School
Mussoorie, Uttarakhand
248179, India
P +91 (135) 661-5000
P +91 (135) 263-9000
__
Please refer here for disclaimers which must be fully understood by each TC applying to this or any International CFE program.