UBC TCs are placed in private or public schools by the Pädagogische Hochschule Zürich  (Zurich University of Teacher Education)
This partner will host:
4 secondary teacher candidates (May 17 – June 4, 2021)
4 elementary teacher candidates (June 7 – 25, 2021)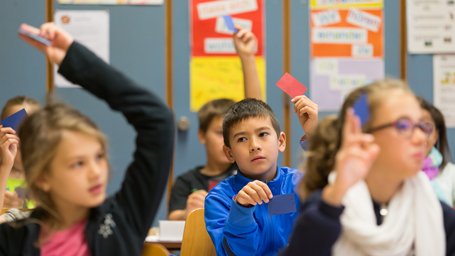 A) Website: https://www.phzh.ch/en/
B) Description of Community Partner:
PH-Zurich is one of Switzerland's largest teacher education institutions and leading centres for expertise. The university has approximately 1,800 students plus another 6,000 engaged in various kinds of professional development.
Teacher candidates wanting to know more about the schools they would be placed in should review the overview of the educational system in the Canton of Switzerland.
C) Some potential CFE activities that teacher candidates may observe/teach/experience are:
Teaching practices in Zurich can have many forms and it is up to the teacher candidate to negotiate aims and content with their host teacher. UBC teacher candidates may be involved in:
Observing lessons,
Working with individual children or small groups,
Making presentations about yourself, your hobbies, your country,
Planning, teaching and evaluating lessons or units of work,
Gaining insight into school activities such as working with parents,
Gaining knowledge of measures for supporting children with special needs,
Gaining knowledge of didactic concepts and styles of teaching with a way to contrast these with what you are accustomed to in Canada,
Learning information about the school system in the canton of Zurich,
Doing in depth reflections on your teaching practice,
Participating in school excursions or school camps.
*All teacher candidates doing a CFE in Zurich are encouraged to model native English, teach English, ESL, EAL classes, and teach content through English.
D) The partner's larger community:
Zurich is the largest city in Switzerland and has approximately 350,000 residents with a million in surrounding areas. It is located on Lake Zurich and is known as "the entrance to the Alps."
Zurich is an international business and finance centre. There is international quality shopping, restaurants, arts events and festivals including the Sechseläuten featuring a parade of people in traditional guild costumes.
The language in Zurich is German, but it is not uncommon for people to have a good understanding of English and often French. The school placements are in English as local schools all offer English as an Additional Language and many academic courses are taught in English.
The city has excellent public transportation and bicycles are another common sight.
For more information about Zurich please see:
E) Required documents/vaccinations:
Please check the Government of Canada's Travel Advisories webpage for Switzerland for required entry/exit documents. It is your responsibility to check with the Swiss Embassy or one of its consulates for up-to-date information. Common documents required to enter/exit Switzerland are:
Valid passport
Travel medical and dental insurance
Teacher candidates are required to review the vaccination requirements under the health notices tab on the Government of Canada's Travel Advisories webpage for Switzerland.
F) What is the process for arranging CFE placements?
PH Zurich organizes  placements for UBC teacher candidates. Zurich teachers are invited to apply to have a CFE student and placements will in most cases correspond with the teacher candidate's specialization. It is often the case that a visiting teacher candidate is invited to more than one class or more than one grade to talk about Canada, teach content through English, and to be a "native English speaker" model.
Once the teacher candidate has been approved by the CFE coordinator to do their CFE in Zurich, they are sent a link to the online Application for a Student Exchange.  The form changes each year (so be sure to ask for the link from the Zurich exchange coordinator – see contact at the end of this blog).  The 2019/20 form is located here. [pending 2020/2021 forms ] 

In 2020 these were common questions about the form that TC's asked the Zurich CFE coordinator. The associated answers came from the PH Zuricj co-ordinator and UBC CFE coordinator, and will assist you in completing your form:
Question (Q)

– Under Application Details -> Semester -> will I be putting Spring 2020? or autumn and spring 19/20?

Answer (A)

– Spring semester 2020

Q

Under

Details of Mobility -> School Level -> even with experience in a middle years cohort, will I be putting primary here?

A

 – Zurich Primary

Q

 Under Details of Mobility -> Study level -> my 3 weeks CFE in Zurich, will I be putting short cycle or first cycle? This is the study level you are in. Are you undergraduate?

A

– Postgraduate

Q

 Under Details of Teaching Practice –> Requested Practicum Level/Teaching experience -> If I will be completing my 10 week long practicum prior to arriving in Switzerland, will that situate me in a practicum 2 level?

A

 –Practicum 2

Q

Under Details of Teaching Practice -> Requirements of home institution for practicum placement in Zurich -> Are all UBC candidates expected to be putting the same requirements?

A

– Requirements and expectations for the teacher candidate, PH Zurich Primary and the teacher candidate's faculty advisor are outlined here: https://blogs.ubc.ca/ubcfe/expectations/

Q

Under Accommodations Should I be stating the duration of my accommodation (e.g., June 8 – 26, 2020) or should I be expecting to arrive over the weekend prior?

A –

teacher candidates arrives on Saturday or Sunday prior to the start of teaching practice on Monday. Please state one of these two arrival dates.
After completing this online form, the teacher candidate uploads (through the online from above) scans of the following documents to the Swiss program coordinator:
an updated resume.
a recent photo of the teacher candidate (waist up).
a motivation letter (describing why you wish to do your CFE in Zurich, what you wish to observe, do and learn, and what you wish to gain from and give to such an experience.
The Swiss program coordinator then uses the information from these documents to match the teacher candidate with a Swiss teacher that has a similar subject area or interest area as the teacher candidate.
In the past, the Swiss Program coordinator sends teacher candidates a letter giving an overview of the placement, a spreadsheet detailing the placement, and a document explaining how to get from the airport to the Zurich University of Education (PH Zurich).  This has usually happened near the middle to end of February.
Important: The PH Zurich coordinator requests that, "The Teacher Education Office and UBC Faculty Advisor do not send any information directly to the host teacher. Teacher candidates will receive a "mentor" from the host university and it is with this person that we [PH Zurich] will be liaising regarding the teacher candidate's progress.
[However], the TEO should encourage the TC to get in touch with the host teacher directly and as soon as possible [after the placement has been approved and the TC is contacted]…We feel that it is better for teachers and [UBC teacher candidates] to "talk" to each other directly, as they can discuss the classroom situation and tell the students what to expect, what materials to bring etc.
Moreover, PH Zurich will organize a home-stay for the students. Usually, the home-stay is located outside Zurich, normally 30-40 minutes from school (transportation system is very reliable).  Accommodations questions included in the Practicum Placement in the Canton of Zurich, Switzerland form. See section on Required Documents/Vaccinations for more information.  In 2016 the Swiss coordinator added, "Your host family may be located outside of Zurich. This means that you will have about 30-45 minutes of travelling time to the school – the public transportation system is really good and comfortable here though. Please do contact your host family about your arrival in Zurich. The amount for the host family will be CHF 450 for 3 weeks".
In past years, the coordinator has met the teacher candidates on the Monday of the start of their CFE and at a location near their CFE.  This meeting is to brief teacher candidates on the specific of each CFE and answer any new questions.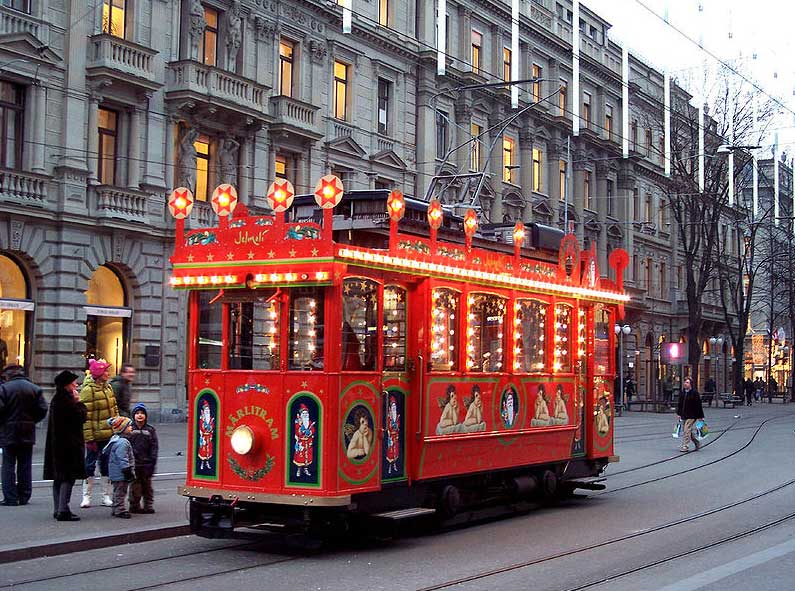 G) PH Zurich International Feedback:
Like all impact educators, the PH Zurich International Office wishes to understand how your CFE unfolded and learn from current UBC teacher candidates if things can be done differently to maximize the experience for future teacher candidates. Consequently, they request all teacher candidates doing a CFE through them to complete a Student Exchange Report (or an updated report similar to the linked report).
H) Estimated costs:
Economy flights from Vancouver to Zurich return (Prices: June 2020 ~7-25): $1,1150. – $1350. Canadian dollars (CDN)
Travel to/from Zurich International to Zurich city return (Sept 2015): $XX. CDN. More info.
Monthly Rapid Transit Pass for travelling in Zurich Canton, all zones: $235. CDN.  More info. (For traveling all around Switzerland teacher candidates are recommended to buy a Swiss travel Pass Flex or Swiss travel Pass Flex Combi. More  info. With this pass a teacher candidate may choose 3 up to 15 days within a month (as opposed to paying for the whole month).
3 weeks Accommodation: ~$600. – 800. CDN (3-week home-stay; often comes with meals)
3 weeks of food: $400-600. CDN
I) Contact: 
Note! UBC teacher candidates must not contact any contacts for this partner until after you have been offered, and have accepted, this placement, and have been instructed by the teacher candidate's CFE FA (or the CFE coordinator):
Christine Moser
PH Zurich International Office,
Zurich University of Teacher Education,
International Office,
Lagerstrasse 2,
8090 Zurich
Tel: +41 43 305 65 40
Email: international@phzh.ch
__
Please refer here for disclaimers which must be fully understood by each TC applying to this or any International CFE program.