A primary goal of a business is to earn profits, and as an owner, athletes are the top employees who generate all of the profits for the team. What would happen if the owner treats his employees with racism? Last year, the disposal of LA Clippers clearly explained the miserable consequence of this situation. NBA players consist of a variety of ethnic group, thus it is not surprising that Donald Sterling, the owner of LA Clippers, was forced to sell his club after numbers of unethical comments.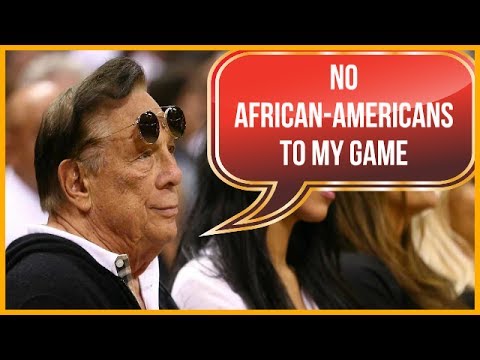 Sterling was caught on the tape telling his girlfriend to not to bring African-Americans his game. The impact was enormous: After the comment was reported through media, the entire team was willing to boycott, fans refused to purchase the game tickets, and many advertisers backed away from the Clippers. The value of the club plummeted dramatically, and Sterling had to sell his club for only $2 billion.
For those who enjoy watching variety of sports game, sports can be considered as an amusing, exciting show performed by athletes. It is true, yet most fans are also aware of the fact that sports is a business that involves enormous amount of money, marketing, reputation, responsibility, and business ethics. When the Clippers was sold off at the price of $2 billion, which could have been much higher without this issue, I was able to understand the enormous impact of ethical issues in any business.
I was pleased that the "good triumphing over the evil" applies to the business ethic, yet on the other hand, I also bitterly wondered how much the world is concerning, or caring, about the similar problems occurring in smaller businesses. NBA is such an immense business that receives so much attention, then how about manufacturing industry in Asia or workers in mine? Had we ever took an action for them? After these thoughts, I acutely realized the necessity of social enterprises that focus on improving a specific social value.
Resource:
http://www.nba.com/2014/news/04/28/clippers-sterling-sponsors.ap/index.html
http://basketball.realgm.com/wiretap/234961/Blake-Griffin-Surprised-Clippers-Sold-For-$2-Billion
http://sports.yahoo.com/blogs/nba-ball-dont-lie/clippers-owner-donald-sterling-caught-on-tape-telling-his-girlfriend-to-not-bring-african-americans-to–my-games-064539618.html
Image From:
http://elitedaily.com/sports/donald-sterling-saga-shows-people-dont-know-real-racism/
http://thyblackman.com/2014/05/08/looking-beyond-l-a-clippers-owner-donald-sterling/