"It is not an invalidation of any individual story, but rather, an approximation of the transcendent truth that lies between multiple stories."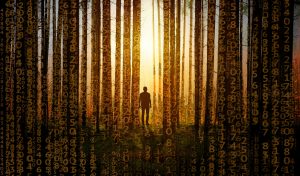 The advent of algebra and probabilistic models, coupled with the widespread adoption of written records, created methods to collect, aggregate and appraise evidence using statistical models. In the pursuit of truth, statistical analysis circumvents critical shortcomings of plain anecdotal evidence (presented in The Bane of Lived Experiences) by distilling randomly-selected stories into data. Then, these data, ideally selected with minimal or well-controlled bias, are quantified and integrated into a cause and effect matrix. Therefore, it is possible to identify outstanding relationships between themes, and determine the likelihood that findings are due to chance. This analysis exceeds any limited selection of lived experiences by rigorously integrating diverse information, thereby arriving at conclusions that are verifiably more robust across the population. It is not an invalidation of any individual story; it is an approximation of the transcendent truth that lies between multiple stories. Moreover, it facilitates documentation for future reference, reproduction, and independent critical appraisal.
Most statistics reported in activism and media today are drawn from univariate analyses, which link singular causes to outcomes that are easy to digest. Although this improves upon plain anecdotal reporting, outcomes in complex systems never boil down to single causes. To this day, I still vividly recall encountering the statistic that males had shorter life expectancy than females. Conceivably, I was dismayed by the thought that the I would live a shorter life by the decree of a lottery that I could not do anything about. But, was it possible that something was missed in this conclusion? Was there a way that I could find out what?
Clarity in complexity
A growing propensity to contend with greater complexity steered me towards multivariate analysis. Multivariate analysis demands more knowledge about all plausible and known factors that are related to the outcomes under study, thereby integrating more requisite complexity. To bolster any deductions about sex and life expectancy, I needed to know the determinants of each and both, such as body-mass index (or its components), genetics, life choices, nutrition, environment, among others. Using statistical models, I could then determine to what extent each determinant contributed to the observed relationship, while being open to the possibility that one of these variables could indeed explain life expectancy better than sex. Thus, multivariate analysis became more than just a runway to analytical rigor, it became a practice in modest open-mindedness.
Progressing from a worldview shaped by anecdotal evidence to one elucidated by multivariate analysis has forever changed how I process new information. I was awoken to the contrivance in narratives that use simpler forms of sense-making to make broad conclusions, with adamant disregard for their methodological limitations. No where has this been more revolutionary than in my understanding of the contributions of socioeconomic status, culture and discrimination to societal disparities between identity groups. Unsurprisingly, outstanding explanatory factors revealed by multivariate analysis have frequently been at odds with those emphasized in broadcasted narratives based on anecdotal and univariate reports. Multivariate analysis is tedious and can be limited by manageable statistical artefacts like overfitting and multiple comparisons. However, it presents a self-conscious, incisive, and reproducible approach to identify and tackle the most consequential causes of complex challenges. More importantly, it urges healthy skepticism and nuance that edges closer to the truth than its simpler alternatives.