The Team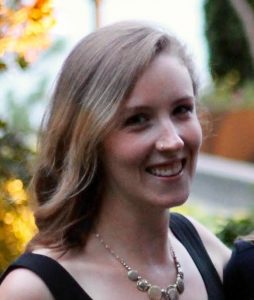 Martha Staus
3rd Year – Dietetics
My life truly revolves around food – cooking, sharing, consuming and learning – it's what occupies the vast majority of my time, energy, and resources. Issues relating to food security in particular have been an interest of mine for some time, both in respect to how it will affect my future practice as a dietitian and in its affect on my own life as a student with limited income.

Andy So
3rd Year – Food, Nutrition and Health
The reason why I take this Major is because I really like food. However, it is really difficult to keep fit while having a lot of food. Therefore, I believe taking this major would allow me to learn more about ways to find nutritious food and balance my diet, thus, remain healthy while enjoying food.
Madina Wahid
3rd Year – Food, Nutrition and Health
Nutrition and health have always been important factors in my life which led me into this major. During my time at UBC, I have grown a particular interest in international nutrition and how it is incorporated with public health.

Ben Heo
3rd Year – Applied Plant and Soil Sciences Major
I am a student passionate in learning about environment sustainability and social issues around the world. Through my studies in LFS, I hope to integrate both social and environmental approach to address global issues we face currently.
Michelle Wu
3rd Year – Nutritional Sciences
From my personal experience, I was able to see how change in nutrition intake impacts the health and wellbeing of my family. Learning about different aspects of food and nutrition, especially its role in growth and disease prevention, is something I have great interest in. I appreciate being a part of this ongoing project that not only provides hands on experience but also helps address food insecurity in our local community.

Crystal Lee
2nd Year – Food, Nutrition and Health
I have always loved food and have the passion to learn more about food production and how the components interact in our body. My major gives me the perfect opportunity to learn what I love and contribute  to the community with the knowledge and experience I've gained along the way.   
Group Interest
Being on a student budget, we have all had the experience of searching for free or subsidized grocery items, but failed to do so. However, after the orientation with Vancouver Coastal Health, we were introduced to a food asset map that highlights locations providing free or subsidized grocery items around the city of Vancouver. We were impressed at how easily it is to access and navigate through the food asset map, and therefore we are excited to be able to make our own contributions to it!
Group Goals
As a group, we are concerned about the prevalence of food insecurity that exists in Vancouver. At our group orientation, we learned from Kathy Romses that British Columbia is the only province in Canada without a poverty reduction policy, and that 1 in 5 children in BC still live below the poverty line (Stephens & Romses, 2017). Through participation in this project we hope to play a part in mitigating food security issues in our communities. We expect that learning about the process of identifying and documenting food assets in a community and gaining skills in working and interacting with community members will be a valuable experience that we can take with us throughout the rest of our education and professional lives. We look forward to build upon the efforts of the previous group in identifying searching, identifying, and compiling food assets in the community.
Why We Chose This Project
Our group chose this task because we wanted to get involved in a big project that was community focused and aimed to address the issue of food insecurity and poverty in Vancouver. The project for the food asset map allows us to get involved in a real-world applicable task that will be applied to tackle real concerning issues. It provides us with the chance to learn outside of the lecture halls through experiences and develop skills that we would not be able to foster in classrooms. The idea of practical learning over theoretical learning really drew us into working on this project.
What We Wish to Gain from Our Experiences in LFS 350
We hope to learn how to communicate with community members in a professional setting with real audiences and stakeholders. By engaging with the community partners we hope to apply the knowledge learned in class to real life situations and understand the issues relating to poverty and food insecurity in Vancouver. LFS 350 also allows us to work in a group setting composed of diverse disciplines and perspectives.
Project Objectives
Led by dietitians at Vancouver Coastal Health, this project is a collaboration with various community partners to create a food asset mapping tool that will be available to the public, specifically community members who are experiencing food insecurity. While it is recognized that this project does not address the root cause of food insecurity in Vancouver (poverty), the goal of this project is to create a current and up-to-date tool that connects community food resources to those who need to access them (Stephens & Romses, 2017).
As a team, we will be collecting information about free or subsidized grocery items and low-cost markets available in Vancouver communities. We will then update the Food Access Map with this data. Additionally, we will be gathering feedback in the form of surveys from community members about the level of accessibility and usability of the map in order to inform and direct future development of this project (Stephens and Romses, 2017).
First Impressions
The definition of Food Justice is "a transformation of current food system, including but not limited to eliminating disparities and inequities that constrain food choices and access to good food for all" (Gottlieb and Joshi, 2010). With food justice in mind, we once again see the importance and criticality of having the right to food and hoping we can start to make a change in the yet-to-be perfect food system with this community project.
After attending the orientation meeting earlier this week we gained a much clearer understanding of how our contribution to this project will fit into the bigger picture of Vancouver Coastal Health's food access map and of food security in Vancouver . Ernesto Sirolli notes in his TED Talk (2012) that a large successful company is the result of collaboration from a group of individuals, and likewise our project requires the collaboration between Vancouver Coastal Health, LFS students, local food assets as well as other organizations and community partners. We recognize that we're just a small part of a big puzzle, but that we have a part to play in trying to build a tool for Vancouver residents to locate good food.
The orientation session led us to think about the fact that everyone in the society has something to contribute. According to Mathie and Cunningham, there is a need to switch from the traditional "needs-based approach," in which citizens of the community rely on external resources to provide solution, to the "asset-based approach," which involves recognizing the already existing assets in the community to initiate positive changes to solve the problem (Mathie & Cunningham, 2003). The Asset-Based Community Development (ABCD) is well-suited to the current project, as recognizing strengths may be a more productive and positive approach than seeing the constraints that exist in our society as we work towards collectively improving our food system. In this case, citizens of the community, rather than external experts are at the center of development (Mathie & Cunningham, 2003). Through this project, we will be identifying and drawing on the strengths that the community already possesses, the assets that are already growing and thriving in Vancouver, and work to connect them into a network that is stronger than the sum of their parts. We will seek to listen to the community members' vision of development, rather than showing up with our own ideas, as this is a more effective approach to providing support (Sirolli, 2012). This will require us to make personal connections with individuals in the community, and to be flexible in terms of our methods of approaching the community, such as using various ways of communicating with local food assets.
References:
Gottlieb, R., & Joshi, A. (2010). Food Justice. MIT Press.
Mathie, A., & Cunningham, G. (2003). From clients to citizens: Asset-based Community Development as a strategy for community-driven development. Development in Practice, 13(5), 474–486.
Sirolli, Ernesto (2012, November 26). Want to help someone? Shut up and listen! Retrived from https://youtu.be/chXsLtHqfdM.
Stephens, T., & Romses, K. (2017). LFS 350- Community Project Vancouver Food Asset Map: group orientation session.