Weekly Objectives and Achievements:
---
Objectives for February 26th-March 4th:
✅Schedule Community Partner Meeting
✅Update Community Partner on progress
✅Update the Blog
⏳Finalize Draft of Brochure, Phone and Email Script, and Local Farms Database
Objectives for March 5th – 11th:
✅Finish Farmer Vendor List
✅Finish email and phone scripts
⏳Finish brochure and email flyer
✅Meet with Carin at Ray-Cam to get materials (such as images for use in the promotional material) and touch base.
Our Achievements:
We recently finished gathering the contact information (name, email, phone, address, etc) for over 60 farmers for our group to contact about participating in Ray-Cam's Farm2Family initiative. We are also almost done drafting all our promotional materials (email flyer and brochure) and we have finished drafting an email contact script. We were also happy to meet with Carin as a group on March 5th to touch base on our project progress, get feedback on the materials we had already drafted, and obtain images to use in the promotional materials we are making.
Moments of Significance Change 
---
In our class tutorial on February 26, we participated in a Moment of Significance Change Workshop and created as a group a chart displaying our feelings and knowledge gained throughout the our project. Here, we had the opportunity to reflect on our individual and group progress.
Check out our charts and personal reflections below!
Moments of Significance Charts:
Personal Reflections:
"During the tutorial, our group had a chance to draw a graph that shows a pattern of each of our changes in knowledge, skills, and emotions over the course of this project. After looking at my group's moments of significant change, I felt relieved that we
all had a pretty similar emotional change. Personally, I was lost in the beginning of the project since it was the first project that I actually have to work with an organization for sustainable food systems and build contact lists and seek out for donations. However, my group has been working well in supporting and enhancing everyone's individual learning by giving feedback to each other's work. Although it was hard to organize my tasks regarding the project, a direct meeting with a community partner gave me better clarification for the upcoming goals. I am so glad that such hands-on experiences have really been contributing in developing my professional skills such as communication and planning." ~ Angela 
"Overall, I've had great confidence in the goals of our community project. I've also been lucky to have dedicated team members. Having a committed community partner in Ray-Cam that has largely shared our vision for this community project has been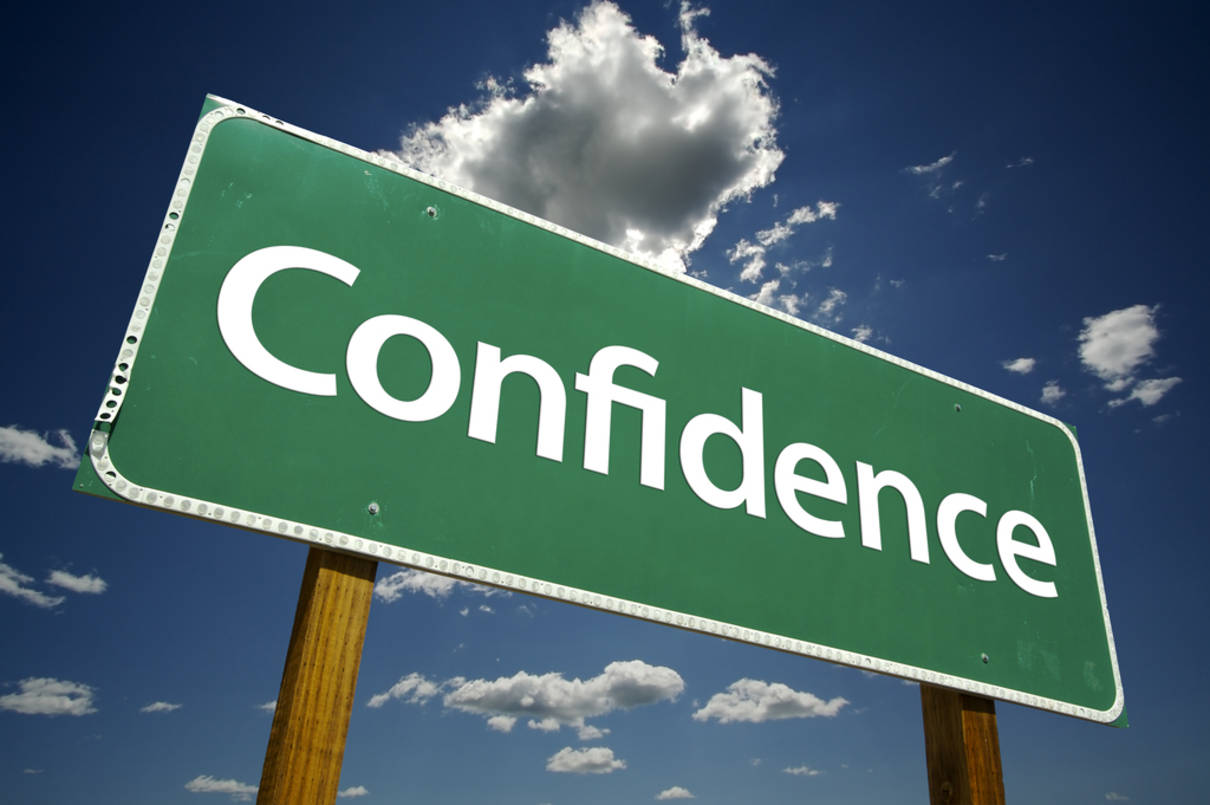 extraordinarily beneficial as well. The moment of significant change for me was changing the scope of the project from being oriented toward securing a certain number of donations to dedicating ourselves to preparing outreach materials that best represent the interests, values, and goals of Ray-Cam and the local community. There were some frustrations around communication and planning around the busy schedules of everyone involved in the project. However, learning to trust the commitment of everyone participating has relieved a lot of the stress this caused. It also helped us to develop better communication skills as well as strategies for effectively working around busy and conflicting schedules." ~Adam
"After the workshop I felt really excited to continue charging ahead with our project. Throughout this project I have felt really grateful for having such respectful, accountable team members and I was glad I was able to let them know about that. I also
liked that it was respected for people to have had ~negative~ emotions or feelings (i.e. disappointment) at different points of the project and to share that with their team members and reflect on and learn from that experience. It was nice to get feedback from my team members about their thoughts on this entire process and I was glad to hear that everyone has been on somewhat the same page. My only complaint about the workshop was that I felt it was a bit rushed due to lecture going over time, and I think that we could have benefited from more discussion as a group instead of individual quiet reflection." ~Skylar
"I felt a lot of uncertainty doing this project. I personally had no experience seeking out donations or had much knowledge about local farms, therefore, I was unsure how to approach the project in the beginning. Thankful for my group members, they
helped me have a better grasp about the course of the project. Though it became a little frustrating during times communication was an issue, the workshop made me feel a little relieved as I realized that I was not the only one feeling like this. Thinking about the TED Talk, "How messy problems can inspire creativity", this workshop allowed us discuss our struggles and frustrations and brainstorm solutions. Regarding our issues of communication, we discussed ways we can effectively communicate with each other and plan out our next steps. The workshop allowed those who were feeling confident to encourage those who were feeling overwhelmed by the project. After the workshop, we can all agree that we felt on the same page and ready to complete this project." ~Ednelyn
"I personally felt anxious and a little bit uncertainty when we started this project because I had no previous knowledge on food security issues in DTES. But thanks to my responsible and reliable team members I have gained confidence in completing our project. I have felt so grateful for everyone's valuable contribution understanding that everyone had a really busy schedule 
which could make communication hard sometimes. It was impressive to see everyone has dedicated themselves to work continuously and vigorously to meet and exceed my/our expectations.The moment of significant change workshop reminded me how time flies fast that we were already halfway through the term. Looking back, I felt so proud of what we have been achieved so far has aligned with our objectives and goals. And it was great to know how my team members had different feelings at different stages of our project. Sharing and be open-minded with each other has made our communication become smoother. My communication, time management, and collaboration skills have improved throughout the project. Knowing that everyone is on the same page, I have gained confidence in finishing our project." ~Yolanda
Group reflection:
As you can see from the graphs and personal reflections, the journey of this project has been quite a rollercoaster! Though we were all working together as a group, there were times were we felt all over the place; some were feeling great, whereas, others felt overwhelmed and discouraged. A part of the group felt confident and knew exactly what they were doing, whereas, some felt lost. It was not until the Moment Significance Change Workshop discussions and the development of the charts that we realized this as a group.
After having our project proposal approved by our community partner, we were excited to get things started. We aimed high and set the goal of contacting 100 local farms to receive as much donations as possible. However, as the end of project drew closer, we became unsure if we would even get to the point of contacting farmers. A little discouraged, we turned to the quote, "Without a certain amount of anxiety and risk, there's a limit to how much learning occurs" (Shulman, 2005, p. 18).
Through our uncertainty, we came to learn that it was more important to ensure that the reason and significance of Ray-Cam's Farm2Family Program can be easily understood by the community. Taking an Asset-Based Community Development approach, we focused on Ray-Cam's strengths in outreach and community-building. In linking local farmers with the DTES community, we hope to improve food security by ensuring access to adequate fresh, nutritious and culturally appropriate food "through a sustainable food system that maximizes healthy choices and equal access for everyone" (Bellows & Hamm, 2003, p.107).
We argue that acknowledging food right as a human right and adopting a food justice lens are imperative to identify the social constraints as we address the food insecurity issues in DTES. During the process of collecting farmer's contact information, we realized that the higher logistic cost associated with distant farm locations may be the main barrier to establishing a partnership between farms and Ray-Cam. We also realized that the materials used for contacting local farms needed to effectively communicate Ray-Cam's values, goals, and interests. Therefore, as a group we had to shift gears and dedicate more time to developing the contact materials rather than focusing on obtaining a certain number of donations.
Strategies for Project Completion
---
Setting strict deadlines for ourselves for different project components. Continue to follow through with our daily objectives.

Maintaining consistent communication among team members in the group chat.

Continuously keeping contact with our community partner and asking for feedback.

Keep confidence and a positive attitude when facing challenges.
With these in mind, here are our upcoming objectives:
Receive a confirmation from Carin regarding the Brochure, Flyer, Email and Phone Script, and Local Farms Database

Begin the initial process of contacting local farmers
We are ready! Let's finish this project!
—
References:
Bellows, A. C., & Hamm, M. W. (2003). International effects on and inspiration for community food security policies and practices in the USA. Critical Public Health, 13(2), 107-123. doi: 10.1080/0958159031000097652
Shulman, L. S. (2005). Pedagogies of uncertainty. Liberal Education, 91(2), 18–25. Retrieved from http://files.eric.ed.gov/fulltext/EJ697350.pdf
TED. (2017, January 17). How messy problems can inspire creativity. TED, Tim Harford, London, 2015.[Video file]. Retrieved from https://www.youtube.com/watch?v=Jd_j_kw_jZQ
Image credit:
http://www.pf-solutions.ca/the-practice-firm/skills-abilities-knowledge/
http://top10tale.com/most-effective-ways-to-boost-your-self-confidence/
http://www.hockeysouthland.co.nz/News-Events/u15-girls-a-team-announcement
http://climate-adapt.eea.europa.eu/knowledge/tools/uncertainty-guidance
http://ronedmondson.com/2016/12/five-personal-reflection-questions-to-evaluate-your-year.html