My posts keep messing up the Blog Squad aggregate page. Sorry. Hopefully, this will only go through once, because more than that would be too many hearts even for me.
Highlights of the past week include:
♥ Watching Cavalia with my fellow staff members and having a delicious Caribbean dinner with them afterwards.
♥ Improving from a consistent 12th-place player in Mario Kart for the Wii to coming in 2nd (once)!
♥ The excellent Sonic Boom A Cappella spring concert!
♥ Successfully making cheddar, bacon and green onion muffins for a friend's birthday (which were a lot more delicious than I expected!).
♥ My brother. I love my brother. Always. Sometimes for no specific reason at all, although this week it's because he made me French onion soup, nom nom nom.
♥ Working madly with friends to put together what is frankly going to be an awesome skit at the Musqueam potluck tonight. In hən̓q̓əmin̓əm̓, no less! I love the First Nations Language program.
♥ Rereading Mary Oliver's Dream Work and feeling thankful that my obsessive analysis of one person's poetry isn't killing my ability to love other poems.
♥ The view of the ocean from my room on sunny days when it glitters at me.
♥ Cherry blossoms and pictures like these: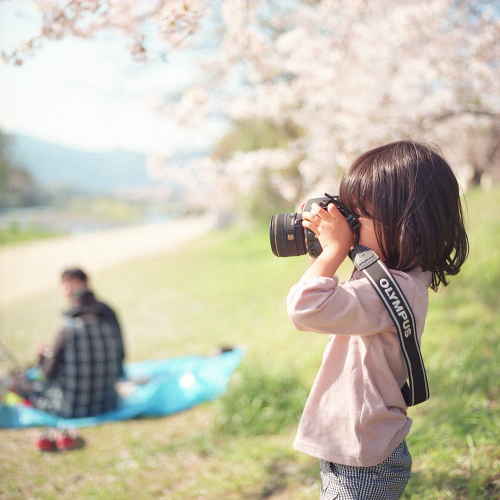 (If anyone knows where this picture is from, please let me know so I can credit it properly.)
The Vancouver Mokuyokai Society is hosting its 27th annual ohanami (cherry blossom viewing) in Nitobe Memorial Garden this Saturday. Come by and take a look — entrance to Nitobe is free for UBC students!
Mokuyokai Society's 27th Annual Ohanami
Saturday 9 April 2011, 12:00 noon to 7:00 pm
Nitobe Memorial Garden and Asian Centre