Playlist: Morgan Page – In The Air
I've always been an avid concert-goer, and my first year at UBC was no exception. A huge part of the reason I chose to attend UBC in the first place is because Vancouver is a beautiful city with so much going on — and if an artist is going on tour, it is likely they'll play here.
AMS knows how to put on a sick outdoor concert. I definitely felt "welcome" after this show, featuring: Hey Ocean!, Morgan Page, Starfucker, Minxy Jones & DJ She. Partied it up with my new Jumpstart buddies. (: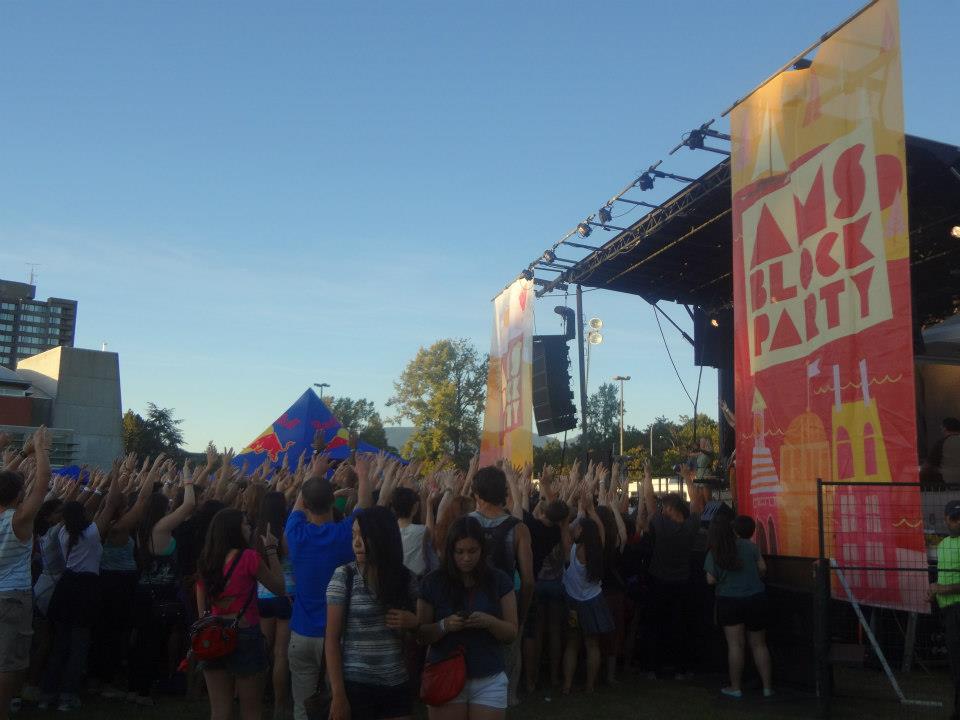 -N
This post is part of a series of posts I am writing about my first year at UBC, upon reflection. Check out the First Year Flashbacks category or look for the "FYF" image beside each post to read more.