Playlist: Nahko Bear (Medicine for the People) – Aloha Ke Akua
Imagine a place where artists are invited to paint as they please, musicians encouraged to play to their hearts' content and where everyone celebrates warmth, happiness and love through dance. Welcome to Dream Dance.
Over the weekend, my parents took me to Dream Dance for the first time. They have been going every month for the past 6 or so months and, being in Vancouver, I was never able to join them until now.
It was awesome.
Going around the huge circle-shaped room, I noticed one area where people were welcome to sit and have tea, an area with a bunch of couches and pillows where people talked and cuddled, a spot for anyone to set up an easel and paint, a stage where attendees could play music and a huge wall that someone broadcasted his art onto (while he was making it on his laptop).
My favorite part was doing AcroYoga for the first time (which you can learn more about here). It was both relaxing and exhilarating to balance and take various poses – all while being held up by someone else's hands and feet.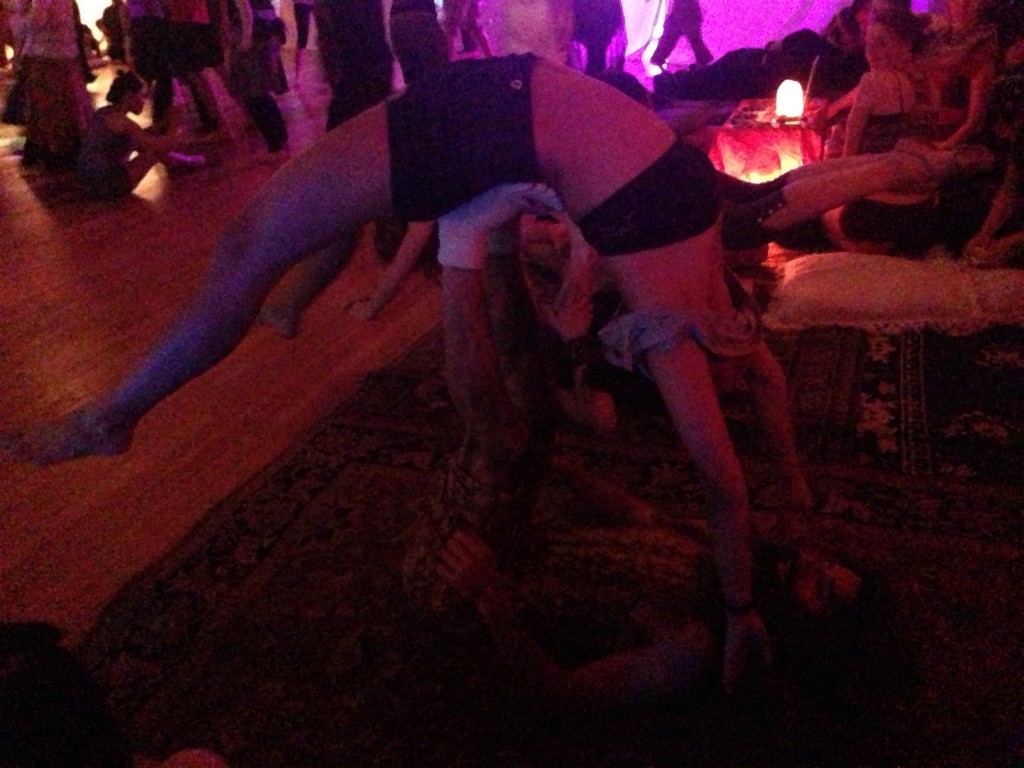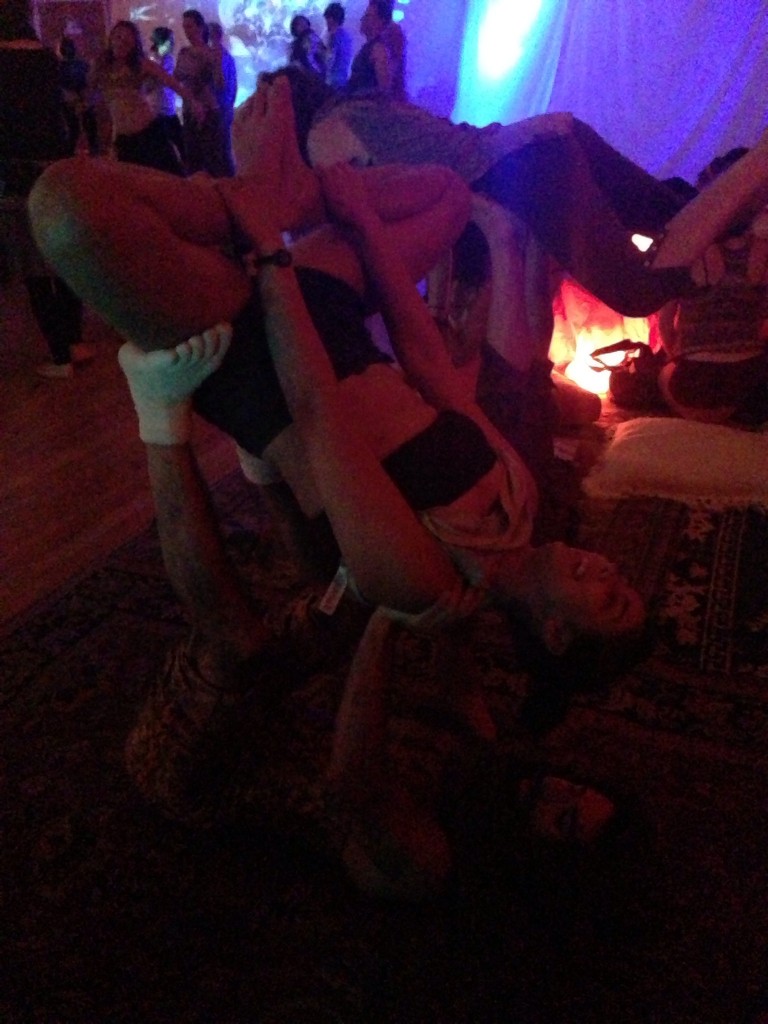 I also drummed for a bit on a djembe that someone had brought and left a note on the giant sacred-looking dream catcher that sat at one side of the room. By the end of the dance, it was filled with drawings, what people dream for and why they come to Dream Dance.
I think the best description of ecstatic dance I can think of is that I like to dance wildly around my room, in my underwear, to the pulse of the music (something my roommate would get a kick out of last year)…Now it seems I've found a bunch of other people who like to do that, too.
WHAT: Ecstatic dance to a combination of live and DJed trance music in a welcoming, non-judgmental environment.
WHERE: Om Culture yoga and dance studio in the Wallingford neighborhood of Seattle
WHEN: 3rd Saturday of each month
WHO: Smiley people of all ages (there were children running around and septuagenarians getting their groove on) and walks of life (from corporate-by-day to hippie-all-the-time)
COST: $5 for students; $9-$15 otherwise
If you're in Seattle on a 3rd Saturday (or close enough to get here one month) and you enjoy free-spirited dancing, good music and art and friendly people, you should definitely check this out. Psssst… Let me know if you do, because I might be in the area and attending, too!
Love, Nirel