Playlist: Idan Raichel Project – Mi'ma'amakim
My Mama was my valentine this year when she came up from Seattle to visit and see this show with me on February 14th. My friend saved us front-row seats in this intimate venue, so we were actually able to tell Idan Raichel "good job" (in Hebrew) and he answered us, "thanks"! Having my mom and friends at this show, which showcased fantastic musical talent, made it a total blast. Also, check the IRP out if you are into foreign music at all — Idan Raichel is an Israeli artist who collaborates with musicians from all over the world to create masterpieces in various languages.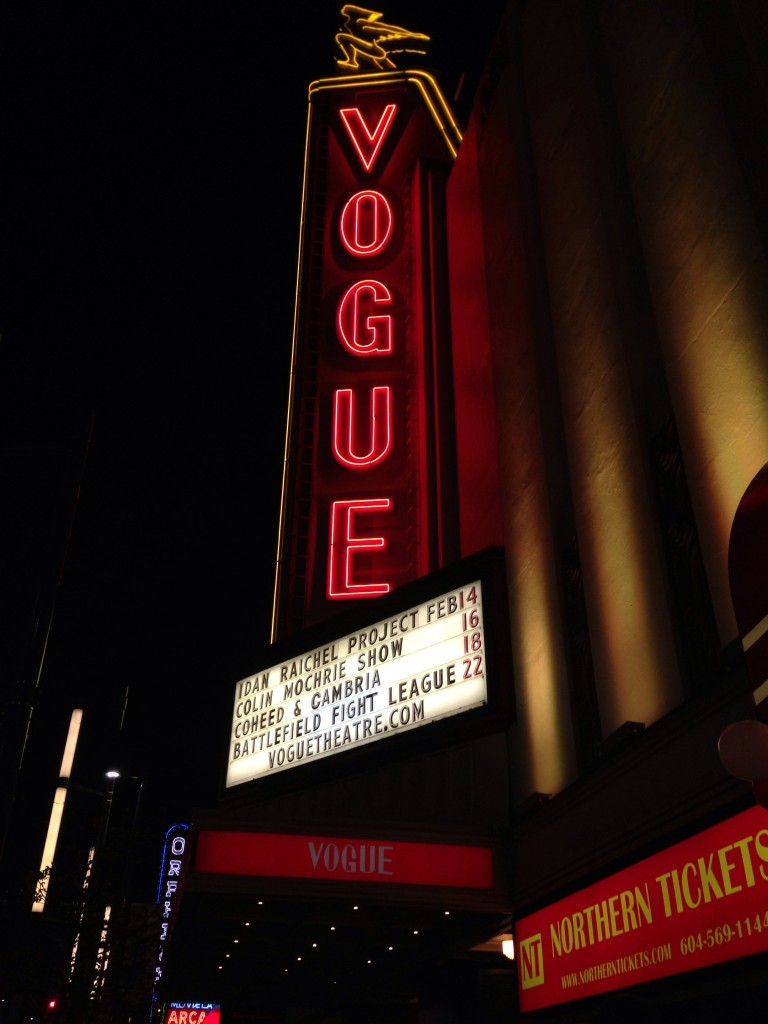 -N <3
This post is part of a series of posts I am writing about my first year at UBC, upon reflection. Check out the First Year Flashbacks category or look for the "FYF" image beside each post to read more.