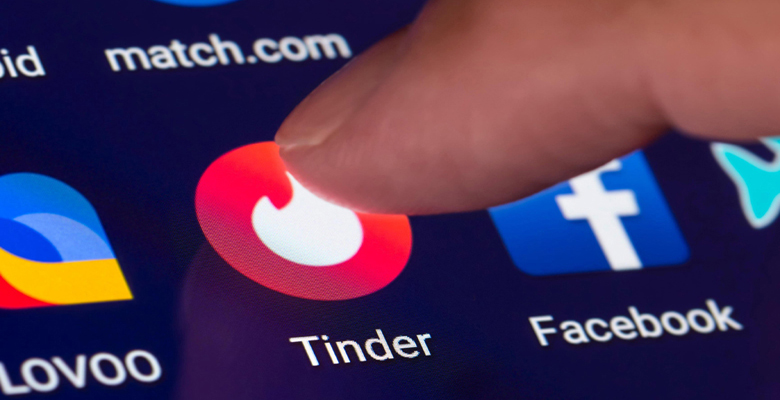 Long live technological progress, which has given us coffee machines, dishwashers, robot vacuum cleaners and of course the Internet. The World Wide Web has generated so many different learning and leisure resources that only the lazy or incredibly picky won't find something to their liking. Even dreams of a fairy tale ending with a beautiful prince (or princess) have come a little closer to reality.
The modern requirements for being a successful person force most of us to devote ourselves to work 24/7 in the name of wealth and status. The idea of being alone in the years to come is not an idle worry, and even if you do still find your true love later in life, your youth has already left you…
Sound familiar? Well, it's time to take control and start creating our own happy futures. The love of a lifetime could be right around the next virtual corner. So here we'll look at the social resources containing those corners, and where you're most likely to meet your true love.
Social Networks
Facebook
The legendary social network doesn't require a special introduction. Today, its users (active and not very) include a third of the world's population — 2.5 billion people. To expand communication opportunities, Zuckerberg's social network first offered users its own instant messenger, and last year launched the Facebook Dating platform.
The latter is technically separate from the social network, though it can still pull up your name and age automatically. But the main thing the developers have emphasized is that the platform will definitely not show you which of your Facebook friends is using Facebook Dating — this feature is disabled by default.
Instagram
Also ubiquitous, the Facebook-owned service for publishing your own photos and videos has grown into a full-fledged social network. Today on Instagram, users conduct vlogs and online broadcasts, share their creativity, learn new skills, sell products, leave comments and chat via direct messages.
As the second most popular social network in the world, Instagram has already hosted more than a billion members, including a huge number of world famous movie and pop stars.
One way or another, Instagram provides ample and flexible possibilities for meeting, communicating and expressing shared interests. And given that social network users always did share these via photos and videos, Instagram is an obvious choice if you're looking to build a connection with someone you like.
TikTok
At its most basic, TikTok is a video hosting service for publishing lip-sync videos and other entertaining video content. However, in the 3.5 years that have passed since the launch of the app it has gained similar social capabilities to Instagram and almost reached the same user base —  there are now 800 million of them.
Today, TikTok users can not only shoot and upload videos, but also:
subscribe to other participants (including celebrity and educational channels)
add likes to content
leave comments
message each other
So pretty much everything any average social network allows. Therefore if you want to make contact, chat and share videos with a pretty new friend, that won't be a problem.
Dating Websites
So what about dating sites to visit in the search of someone to complete you? All of their functionality, from selecting the perfect partner to sending virtual gifts to each other, was created so that you can build relationships, and communication aims to be as free and varied as possible.
Badoo
If you want to know what truly unlimited choices are, head to Badoo. To date, the site is a champion for sheer numbers of registered users — there are more than 400 million of them!
When registering, you can specify your reason for joining: just chat, random dates, a serious relationship, or "open to everything".
As with most platforms, in the user's profile you can find general information about the person and their interests. Badoo allows you to share text messages, video chat, and add likes to the female or male users you liked. All basic functionality is free, but you need to be prepared to look at a large number of profiles to find your true love.
PlentyOfFish
Another big dating site, with users adding up to 100 million people around the world, speaking five languages. A significant portion of the functionality — including registration, likes and messages — is absolutely free.
POF doesn't boast a complex and advanced partner selection system, but searching is still available, after which the system offers you a list of suitable candidates. The main features of the site match those of competitors.
Match
The service actually stands at the forefront of the dating site trend. Match first appeared back in 1995, and today is available to users in 24 countries, with separate local versions for many of them. The total number of registered accounts is 96 million.
The list of features includes:
free registration
search using specific criteria
adding likes for strangers
cat and messaging partners
posting photos, videos and stories
According to company representatives, Match is a family service, so you can not only seek love, but also find friends and people with similar interests, as well as communicate with family members.
Online Video Chats
Newer than dating sites, chat roulette sites are a phenomenon. The main idea was to give everyone the opportunity to chat in a live video format with the maximum possible number of people, every one a complete stranger. Fast-paced random chat offers a burst of adrenaline and a fun buzz. Plus random video chat lets you suddenly lock eyes with a beautiful stranger and realize: this is the one!
Omegle
Founded in 2008, Omegle very quickly became popular due to its unique format and the simplest and most easily understandable functionality. Visit the site, click "Join" and that's all it takes to start chatting with people from all over the world.
As well as video chat, Omegle has a text chat option. Plus users have access to a tag field where you can specify topics you'd like to talk about. When you set these, the system will select random chat partners who also want to talk about the same subject.
In terms of traffic, Omegle boasts more than 32 million user video sessions per month. An average of ten-thousand users are online daily.
CooMeet
This growing and fairly well-known online video chat is one of the best for finding a partner for a relationship. With a steady stream of users — more than 5 million visits per month — CooMeet focuses on offering the perfect matchmaking system for the opposite sex, if you are a guy. On this site, you can be absolutely sure that only girls you might like will offer to communicate with you. No unpleasant surprises like you find on other random chat sites.
Users can access video and text communication options. If you like your chat partner, you can add her to "Favorites" and (with mutual agreement) the next time you'll go straight to chat with her, not a random stranger.
CooMeet is officially a paid service, but it offers a free trial period. However, the quality of functionality, moderation and users is strong enough that a paid account doesn't seem like a bad option.
Chatrandom
Chatrandom is a free video chat app launched in 2011. More than 35,000 people visit it daily.
Just like on other similar sites, in order to connect you do not need to register. The list of functions includes:
basic random chat
themed chat rooms (interest-based chats, for single, students, friendly conversations, chats only with girls, etc)
Cam4 chat, where four people can chat at the same time
chat for gays and bisexuals
In addition to the web version of video chat, owners of Android smartphones have access to a mobile version of Chatrandom.
Mobile Phone Apps
A total of more than 25 million people now use mobile dating apps. Today they are perhaps the most versatile and affordable dating tool for most.
Many dating apps are just the desktop site, but adapted for smartphones. And the popularity of the app depends on how convenient and easy it is to use. That it's not so easy to turn a great site into a compelling app is evidenced by the fact that the leaders among popular mobile dating applications do not exactly match the leaders among the desktop sites.
Tinder
The most popular specialized app today. The creators of this service claim that thanks to their app, 26 million pairs are formed daily.
It is based on "swipe" mechanics: swipe right to like, or left to reject the proposed partner and move on to the next. The following functions are available to all users:
search for potential chat partners near you
send "likes" to strangers who appeal to you
chat with with those you click with
For an additional fee you get the following:
unlimited "likes"
search for partners outside your immediate location
30-minute "boost" in visibility
cancel accidental rejections
see who liked you before liking them back
Bumble
Bumble is similar in all features to the Tinder application, but has an interesting distinguishing gimmick. Only the woman can make first contact. She has to send the first message, and only then can the male user respond. Also, the man only gets 24 hours to answer. Didn't have time? The ship has sailed and your chance was missed.
An interesting angle — the app offers the opportunity to find a partner not only for a romantic relationship, but also a friend or even a business contact. Basic features are free. Additional upgrades come to about $ 24 per month. Bumble's user base is just over 5 million people.
PlentyOfFish
The POF mobile app is a natural continuation of the main desktop version of the dating site, so there's no point in covering its functionality again. The app provides access to one of the world's largest audiences of users looking for a romantic partner.
The creators claim that you're 2.7 times more likely to get to chat with someone you like within the first 24 hours than in any other app. Liking or rejecting other users is based on the familiar swipe functionality. An additional fee allows you to raise your profile in search results and add more photos to your profile page.
As you can see, there are now incredible numbers of opportunities and resources to find the perfect soulmate today. Just pick the person you like best, chat, get to know them and create your own love story.