With the rate of cybercrime growth, cyber security services have become crucial to all companies, regardless of the industry. After COVID-19, there was an increased need for businesses to update their cyber hygiene and database security to ensure digital risk protection. Cybersecurity services are growing since they minimize the risk of data breaches and exposure to cyber threats in this technologically advanced world.
Enterprise security nowadays is all about protecting cloud-based assets and securing remote access. Enterprises will need to deploy zero-trust network access (ZTNA) and secure access service edge (SASE). Unfortunately, although companies know the consequences of negligence, they sometimes delay seeking cybersecurity solutions.
What is a Cybersecurity Company?
A single factor, namely trust, can define a cyber security company. It offers cybersecurity to different organizations and businesses to safeguard the internet-connected systems like software, data and hardware against cyber attackers.
Cyber security companies are made of cyber security professionals who consistently work to keep their client's data secure. But how do the companies work?
How Do Cyber Security Companies Work?
Cybersecurity companies work by developing new products and services that aim at improving business data security services. These companies will provide software security tools, technological assistance, penetration testing, and vulnerability analysis.
Since everyone can easily become a cybercrime victim, these cybersecurity solutions have become very necessary. Therefore, using the best cybersecurity services is a crucial investment for your organization.
Below we have handpicked a list of top cybersecurity companies with their major areas of focus to help your business or organization stay protected.
1. Sapphire

Image Credit: Sapphire.com
Headquarters: Glasgow, Scotland / Darlington, England
Cybersecurity Services: Vulnerability assessments, Penetration testing, Security Awareness training, Classification Management, Advanced IA Cyber Security Solutions
Revenue: $800 million
Sapphire is the best cyber security firm in the UK, with over twenty-five years of effective cyber security services. It offers comprehensive service products and around-the-clock monitoring of the Security Operations Center (SOC), which is custom-built for your company.
The company focuses mainly on Endpoint Detection and Response(EDR), threat intelligence and integration of threat analysis to ensure clients respond fast to complicated events. In addition, Sapphire's ethical hackers use customized tools to perform thorough security assessments.
2. Palo Alto Networks
Image Credit: Palo Alto Networks
Location: Santa Clara, California, United States, serves as the company's headquarters. It has locations across 37 nations. In addition to its headquarters in Santa Clara, it maintains 57 other locations.
Cybersecurity Services: Cloud security, Endpoint security, Advanced Firewall, Network Security, Threat detection and prevention.
Revenue: 4.3 billion USD
The company is a next-generation security company that has led cybersecurity by preventing cyber breaches and safely enabling applications. It was made with an innovative approach and highly unique cyber threat capabilities.
Palo Alto Networks is a security platform delivering superior security, allowing daily business operations while protecting your organization's most important assets. The company works to protect all the digital resources across mobile devices, clouds and networks.
In addition, Palo Alto has Cortex, the company's AI-based continuous security platform.
3. McAfee
Image Credit: english.aawsat.com
Location: The main office of McAfee is in San Jose, California, and it also has operations in Argentina, Australia, Brazil, Canada, China, the United Kingdom, Japan, and France.
Cybersecurity Services: Database security, Data protection and encryption, Server security, Network Security, Endpoint protection, security management and anti-virus.
Revenue: $1.92 B
McAfee is among the largest cyber security companies worldwide, and they are, for a good reason, with numbers to back up. The company provides cybersecurity services for the cloud and your devices, catering to individuals and companies.
It is one of the few network security suppliers offering security protection across all industries. In addition, the company provided well-rounded protection and integrated, intuitive services for enterprises and consumers.
4. Microsoft
Image Credit: tech.co
Headquarters: Redmond, Washington
Cybersecurity Services: Threat intelligence & Incident response, Cloud Security, Identity and access management, Information Protection, DDoS protection and Application Gateway
Revenue: $110.360 billion
Microsoft is a popular choice known for Windows, Xbox and Office products. It also provides cybersecurity services and products where the company is committed to investing 1 billion in the cybersecurity industry every year.
Microsoft company is an advocate for cybersecurity issues globally, and the organization continuously pushes for cybersecurity alliances. The company also has a Cyber Defense Operations Center, which is great for connecting the brightest cybersecurity minds to ensure they are aware of recent cybersecurity threats.
Microsoft combines active monitoring and response units, bridging the gap between threat identification and solutions. In addition, the company is making cybersecurity acquisitions such as Hexadite, and these integrations will help secure its product line.
Its security portfolio includes Active Directory for identity and access management, Azure cloud security services like Security Center, Azure DDoS Protection, Application Gateway, Microsoft Defender and Azure Information Protection for protecting the web applications.
5. Cisco
Image Credit: Paul Browning
Headquarters: San Jose, California
Cybersecurity Services: Cloud security, Malware protection, Endpoint Protection, Multi-factor authentication, Firewall, Email security etc.
Revenue: 49.81 billion USD
Cisco cant miss among the best cyber security firms in the world thanks to its suite of cybersecurity services and products to identify and stop threats. These products will range from next-generation firewalls, cloud security, VPN security clients, advanced malware protection, next-generation prevention systems, email security, web security, security management, policy and access, router security, network visibility and enforcement, among others.
Cisco offers internet security services to businesses of all sizes, whose primary role is to preserve a business's digital assets and safeguard critical data.
6. Kaspersky Lab
Image Credit: itsecurityguru.org
Headquarters: Moscow, Russia
Cybersecurity Services: Cloud security, Password management, Antivirus security services, Endpoint security and Internet security
Revenue: 704 million USD
The company is popular for its Kaspersky Antivirus product, which provided advanced threat protection even at its release. Kaspersky has various products meant for home users, and Total security includes all the features. The suite also has a secure browser for financial transactions, a file backup, and a password manager.
Kaspersky enterprise also has a spin-off sector called the Kaspersky Lab's Global Research and Analysis Team (GReAT). The company has contributed to cyber security by uncovering recent malware vulnerabilities and interactions.
Kaspersky company has become popular in recent years for discovering government-sponsored cyberattacks like Flame and Stuxnet.
7. KnowBe4
Image Credit: infosecindex.com
Headquarters: Clearwater, Florida
Cybersecurity Services: Internet Security Awareness Training, Compliance & Risk Management, Cybersecurity Webinars, Ransomware Simulator, & Cybersecurity Whitepapers.
Revenue: $226.3M
KnowBe4 is a network security company that provides tools and tests to help find weak passwords, mail server security and domain doppelgangers. It is also a cybersecurity platform offering ransomware training and simulated phishing.
The company boasts a detailed cybersecurity experience leading to other markets such as email security and compliance. However, its main focus is dealing with cybersecurity's weakest link: the employees.
8. IBM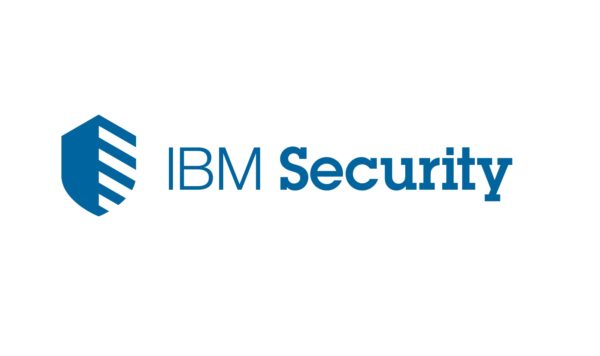 Image Credit: infosecindex.com
Headquarters: Armonk, New York
Cybersecurity Services: Situational Awareness and Response, Easy access management, Biometrics and Mobile Security
Revenue: 57.35 billion USD
The IBM cybersecurity company is a tech giant that offers various products for different businesses, including cybersecurity solutions. It is a significant cybersecurity company that dates back to the century before computers, and without this company, there wouldn't be the current tech boom.
The cyber security company provides middleware, computer hardware, consultancy, software and hosting, offering cybersecurity solutions to the US federal government. Lastly, besides offering big data solutions, the cyber security company is popular for threat hunting and incident response.
9. Cipher CIS
Image Credit: nicepng.com
Headquarters: Miami, Florida, United States
Cybersecurity Services: Managed security services, Governance Risk and Compliance, Managed Detection and Response, Cybersecurity Technology Integration and Cyber Intelligence.
Revenue: $28 Million
Cipher CIS is a cybersecurity company offering holistic and white-glove services to protect your company from cyber-attacks. It offers a unique combination of cyber expertise with a deep understanding of physical and IoT security services.
10. Qualys, Inc.
Image Credit: AllVectorLogo.Com
Headquarters: California, United States
Cybersecurity Services: Hybrid cloud security, Information Security and Compliance, Web Application security
Revenue: 411 million USD
Although Qualys is not a popular company, it's among the first cybersecurity companies that came up with subscription-based security. It also was among the first companies to create a vulnerability management market where their first products were meant for corporate LAN networks.
Qualys focuses on hybrid cyber security solutions combining the different monitoring and response measures. Their main focus is to provide holistic endpoint security, preventing incompatibilities that may arise from using separate third-party providers.
Qualys' work of putting unified vulnerability management platforms in place brought about two product lines: Multi-Vector EDR (Endpoint Detection and Response) and VMDR (Vulnerability Management, Detection, and Response). Both of these security products are meant for corporate customers.
What Tools Do the Best Cybersecurity Companies Use to Perform Security Operations?
1. Firewalls
A firewall is an important security tool that helps prevent unauthorized access from any private network helping you implement the hardware, software or both. Every message entering or leaving the intranet passes with the help of a firewall allowing you to examine all messages. Also, it blocks any messages that don't meet the specific security criteria.
2. PKI (Public Key Infrastructure) Services
This tool supports the identification and distribution of public encryption keys. These services allow computer systems and users to safely exchange data and verify the other party's identity over the internet. As much as it allows you to exchange sensitive information, you'll still not have the assurance of the other party's authentication.
PKI services can also be used to:
Create complaints and trusted digital signatures
Enable the multi-factor authentication and also access control
Get a digital signature to protect your code
Allow users to encrypt emails and authenticate their sender's identity
3. Anti-virus Software
Anti-virus software is a tool used to prevent, detect and get rid of viruses and other malware attacks on personal computers, IT systems and networks. The anti-virus program gives an auto-update feature that helps your system check for threats and new viruses. It also offers extra services such as scanning emails to save you from web links and malicious attachments.
4. Penetration Testing
Penetration testing is a great way to check the security of IT and the business's security systems by exploiting vulnerabilities safely. Cybersecurity companies use the same processes and techniques that hackers use when it comes to penetration testing to check your security risks and improve your weaknesses.
5. Managed Detection and Response Service (MDR)
MDR is a service that helps companies with threat intelligence, including threat hunting and response. The service uses AI(Artificial Intelligence) technology and machine learning to auto-detect threats and investigates and coordinate quick results.
What Should You Look For When Scouting for the Best Cybersecurity Companies?
When shopping for the best cyber security firm, a few questions can guide you to make the best decision. Some of the questions include:
1. Features
Does the cybersecurity company focus on innovating new features or enhancing existing ones? First, you need to know what is important to your company to successfully choose a firm that aligns with your values.
2. Services Offered
What cyber security services does the firm offer? For example, does the firm offer professional services, policy management, elite support, and Virtual SOC, or is it a DIY solution. This is important since you need to know if you can turn to your cyber security company if you need help.
3. Management of Services
Does the company only offer a software solution, or are they also available in virtual appliances? This will help you know if you can manage the cybersecurity solution or if you will need the company to manage the services for you.
4. Available Integrations
What integrations are available for these security solutions? The answer should offer insight into how existing customers use the services and whether to develop the resources needed to fit into your business.
5. Target Audience
What is the firm's target audience? This is crucial to help you know if the security company is serving industries similar to yours or if they are a cloud-first or an on-premise solution company.
6. Type of Detection Methods
Do the cybersecurity solutions come with either human or AI(Artificial Intelligence) threat detection analysis, or is the company using a signature-based detection method or both?
The cyber security firm's detection method will give you insight into how smart your cyber security companies are when detecting cyber threats.
7. The Limitations
Does the cyber security company you are looking at support all clouds, endpoints, and operating systems? This will help you know if your environment's operating systems or devices have limitations.
8. Price
What does their pricing look like? Knowing the estimated costs and the parts and pieces needed to build your solution is important.
9. Customer Service
Does the company have self-help portals and interactive online documentation? This is simply customer care, and the top cybersecurity companies should offer some call support. Alternatively, the security services platform should have a community with knowledge-based FAQs and articles that you can visit to save time.
Conclusion
There are different ways various cyber security companies contribute to the cyber security field. However, you should use their free trials before choosing the best cybersecurity company to get cyber security services from. The free trials will clear any last-minute indecision on where you should get security management.