UBC Psychology,
We're excited to announce the launch of our brand new website! We've been redesigning psych.ubc.ca to improve our user experience, content, design and navigation. It's a new mobile-responsive platform for us to share our stories and to connect with each other.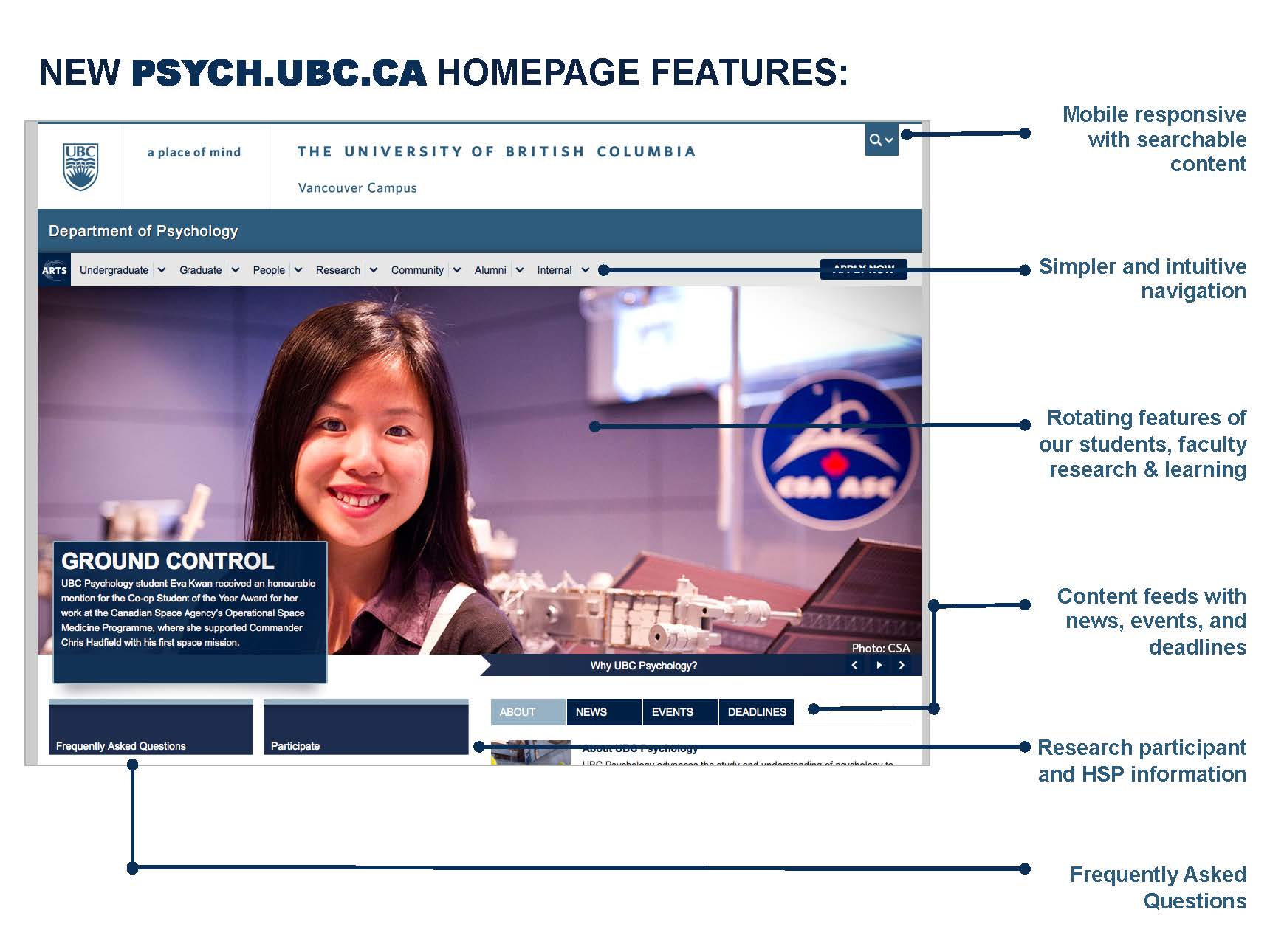 And we have some new resources available for the department:
UBC Psychology templates
Updated forms
Online Room booking
Events calendar
Participate landing page
The new site is an iterative project and we'll be continuously working to make it more interactive with richer content. We'll also be looking at our web analytics along with your feedback to make ongoing improvements to the site.
We hope that you find our new website has a fresh look and is easy to navigate. Please explore the website on your own and send us your feedback via our Website Feedback Form.
We're always looking for new content. If you have news to share on the website, a study to promote or notice information that needs updating, please contact comm.web@psych.ubc.ca.
We'll be officially celebrating the launch of our new website in the near future. Stay tuned for more details!
Tara Martin
Director Administration, UBC Psychology