Rouge Forum Update: October Special!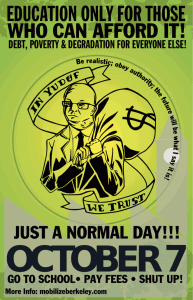 Starters–a poem
(Scott Stringer, Manhattan borough president: "The entrance fee to live here is a million-dollar condo." — The New York Times, July 4)
"Give me your tired, your poor, your huddled masses,"
Said Emma Lazarus — but time passes,
And the poor go back to being wretched refuse
For which the condo captains have no use.
And so the needy are forced again to disperse,
To search for ill-lit tenements, or worse,
From which their outcast children may behold
The soaring towers built of glass and gold.
—Leon Freilich
Little Red Schoolhouse
An Interchange: Why are Today's Students Apathetic? Young people also know almost nothing about the history of American imperialism, nor do they know about the rich (and bipartisan!) antimilitarist tradition in America. Years of government school has only served to leave Uncle Sam looking strapping in his camouflage. This is probably why inanities like "they hate us for our freedom" have such currency in America…. Finally, most young people are more interested in remaining in the good graces of those around them than learning about the world.
The Idiosyncratic Nature of Teaching and Learning: "The contrast between the enormous popularity of the learning-styles approach within education and the lack of credible evidence for its utility is, in our opinion, striking and disturbing," the researchers concluded. Ditto for teaching styles, researchers say. Some excellent instructors caper in front of the blackboard like summer-theater Falstaffs; others are reserved to the point of shyness. "We have yet to identify the common threads between teachers who create a constructive learning atmosphere," said Daniel T. Willingham, a psychologist at the University of Virginia and author of the book "Why Don't Students Like School?"But individual learning is another matter, and psychologists have discovered that some of the most hallowed advice on study habits is flat wrong.
More of Detroit's School Thieves to the Hoosegow: Detroit — A former payroll manager for Detroit Public Schools was sentenced Thursday to 24 months in prison for defrauding the district of hundreds of thousands of dollars by writing payroll checks to dead employees and another who was receiving disability payments. Toni D. Gilbert, 46, of Detroit was also ordered to pay $672,762 in restitution, according to United States Attorney Barbara L. McQuade.
Can Anything Halt the Tragic Collapse of Detroit and its University? He described as disappointing the university's low ranking in the latest U.S. News and World Reports annual listing of colleges in the U.S., saying "the view from the basement isn't good." He also addressed the university's low graduation rates, saying the good news is that "the problem was recognized some time ago, and we have a number of creative programs that are working to alleviate this problem."
Why Have School? We're teaching kids what it means to be a citizen in our country. And what I fear we're doing is teaching them that what it means to be an American is that you accept authority without question and that you have absolutely no rights to question punishment. It's very Big Brother-ish in a way. Kids are being taught that you should expect to be drug tested if you want to participate in an organization, that walking past a police officer every day and being constantly under the gaze of a security camera is normal. And my concern is that these children are going to grow up and be less critical and thoughtful of these sorts of mechanisms. And so the types of political discussions we have now, like for example, whether or not wiretapping is OK, these might not happen in 10 years.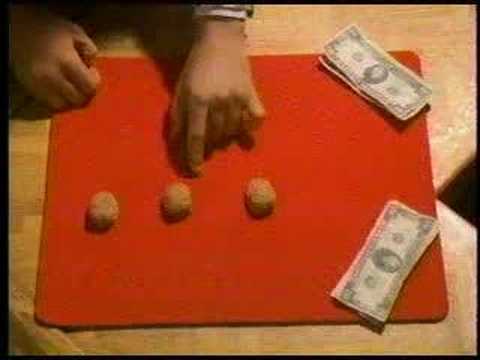 Michigan and the RaTT Shell Game Saps (wither the vaunted lobbying power of the MEA? You Got the Law, and Zero Dough) Pay for performance as a part of teacher compensation is coming soon to your school district as part of a series of new laws enacted in Michigan's failed bid to win federal Race to the Top funds.
The new laws were enacted prior to Michigan's first application for Race to the Top funds. The laws are expected to remain, even though the state did not receive money in the first or second rounds of federal funding.
Time Mag Shills for Comerica Bank's "Partnership" with Detroit Public Schools (Not a privatization, but a near seamless merger of the corporate world and the government schools) Some background: At Detroit Cristo Rey, the student body is 85 percent Black and 35 percent Hispanic. (sic…Time is numerically challenged). T he training was held as part of the school's corporate work study program, in which students maintain jobs at local Detroit organizations. The students work to contribute funds to pay for their education, while also gaining valuable experience….
Dueling Documentaries–Against Waiting for Superman
Plus Susan Ohanian on the Six Degrees from Obamagogue to Superman Film: … Davis Guggenheim, who wrote and directed "Waiting for Superman, made a bio of Barack Obama's mother, which premiered at the 2008 Democratic National Convention before Barack Obama's speech accepting his party's nomination. He also directed an Obama infomercial which aired in 2008. Guggenheim is best known as director of the blockbuster "Inconvenient Truth." (2006)
San Diego State Adds to the Proud Casino Gambling Program, The Sports Management Program, and the Homeland Security Program–Troops to Teachers (will they get attacked like Teach for America?) The California branch of the federal Troops to Teachers program formally opened its new headquarters Thursday on the San Diego State University campus. Jointly funded by the Department of Education and the Department of Defense, the program is designed to recruit veterans into teaching programs and provide them with academic advising, counseling and financial services.
SDSU Profs Resort to FlashMobs To Do Research: … to fill a void that has disadvantaged research on campus through a lack of advocacy and perpetual misunderstanding/misrepresentation of researcher needs…Among possible upcoming efforts planned by the group, a ten-minute "flash mob" demonstration by the professors in front of Manchester Hall, where the administration is housed, and multiple Public Records Act requests to the university regarding its grant-funding practices.