Courses you take during 9 months of the MM program are very intensive and challenging. However, these courses will definitely equip you with necessary tools that you would need in order to become a successful entrepreneur. Your learning experiences would be perfectly utilizable if you have some idea of your own venture before you come into the program or are even better when you have a business already. I can assure you of this because I am speaking from personal experience.
During my undergraduate years at Queen's University, I majored in life sciences. Nonetheless, I knew that deep inside my heart the one thing that I was always passionate about was fashion. It is something that I have been putting my heart and soul into ever since my childhood. After graduating from Queen's, I finally decided that I would start my own clothing brand, and to aid the process of building my own business, I applied to study management at UBC. After a lengthy but super enjoyable preparation, designing, sampling, and manufacturing process, BLACKMERLE (blackmerle.com) was officially launched on September 1st of 2015, which was the start of our MM program as well.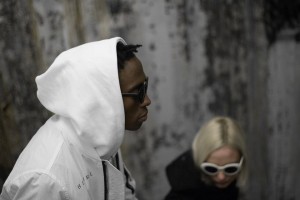 Being a designer and starting your own fashion brand may look glamorous to some people but it is a really challenging venture and industry since there is a lot more business involved than what it seems like on the surface. Although I have taken care of all the beginning administration tasks and basic business side of the brand at this point, such as creating the online presence, marketing both online/offline, or making creative content, I was still faced with more tasks and strategic managing in order to move forward. Courses I have taken so far during the MM program and help from the Business Career Center have been guiding me and pushing me forward with my venture.
I have to admit that marketing is the biggest challenge in most start-up ventures. Marketing courses taught by Ann Stone and Yi Qian will definitely help you plan out and execute several important marketing tactics. Financial and managerial accounting gives you the important technique in tracking where all your precious investment is going and, more importantly, gives you the right mindset for dealing with cost, revenue, and profit. Real life case studies that you will be reading throughout the whole program give you great insight by analyzing other company's mistakes and successes. Entrepreneurship class gives you some of the most direct advice you can utilize right away to build your own start-up. Lastly, resources and help from BCC are very precious since they can give you the most "tailored" advice. It is incredibly amazing opportunity when you can apply what you learn in the classroom right away into your own business. Concepts that might seem so abstract to some students are better understood when you can relate it to your own business.
You only live a short life. I always feel like there is not enough time. If you have a dream of building your own business empire, start now. Although it may be different from person to person, the MM program can help you gain some essential skills in order to achieve your entrepreneurial dream. As I always mumble to myself, "know thyself" and follow your heart.
–  Terry Shin
BLACKMERLE