Canada.
I saw it on post cards and television shows (and featured in a good many cartoons) and commercials throughout my life. However, never would I ever believe I'd be continuing my education so far away from home. This was my first time setting foot outside of Asia. Having said that, upon arrival my parents and I made it a point to scour Vancouver for any local brands unique to the city.
It was not long before we stumbled on one of ROOTS' beautifully furnished outlets. It surprised me how concerned and well informed ROOTS was regarding it's corporate social responsibilities, and how invested it was in instilling staunch business ethics in its employees and staff members.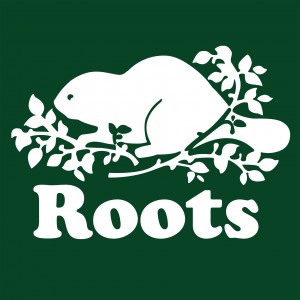 ROOTS is closely affiliated with Canada and supports "various charities". ROOTS' core values center around producing "environmentally friendly" products every year, utilizing materials such as "organic cotton" and "recycled cotton" to manufacture quality products. ROOTS strong core values resonate in everything from their end products to the stores they are being sold in. "non-toxic water based glue", "organic paints", and "salvaged reclaimed wood" are a few of the many materials ROOTS incorporates into it's store outlet interiors.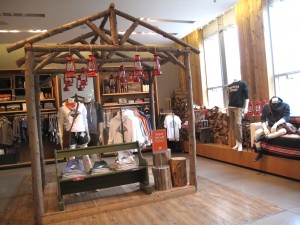 I remember walking into the store to be greeted by a friendly employee. She was eager to tell me all that the company stood for, adding in "We are a local brand based in Canada" she chirped, going on to say "We give a lot of importance to being as environmentally friendly as possible". The pridewith which ROOTS' employees reflects how deeply embedded the core values of the company are. Displaying both strong CSR and stoic business ethics and practices, (evident in their eco-friendly demeanor and motivated employees) ROOTS has it's roots firmly planted at the heart of it's cause, cultivating the respect it rightly deserves from it's customer base!

(Was coaxed into buying some adorable sweaters) 
❤❤❤❤❤❤❤❤❤❤❤❤❤❤❤❤❤❤❤❤❤❤❤❤❤❤❤❤❤❤❤❤❤❤❤❤
Bib:
"Roots and Canada." Roots and Canada. N.p., n.d. Web. 16 Sept. 2015.
"Our Commitment To The Environment|The Environment|Roots." Our Commitment To The Environment|The Environment|Roots. N.p., n.d. Web. 17 Sept. 2015.
"Business Ethics Definition | Investopedia." Investopedia. N.p., 08 Dec. 2009. Web. 17 Sept. 2015.