Why make a personal blog?
Blogging has been a fantastic way to record the way my life was. I do recommend starting a blog if you're starting first year because it will help you record precious memories such as the type of person you were,  what was important to you e.g. goals, values, the friends that you made. Some aspects of yourself will change as you move forward in your time at university and some will stay unchanged. Having a written records and photos can help you compare and figure out what those were. In other words, it will help you realize your self-growth.
A blog can serve as a highlight reel to help you realize how many people and opportunities you have to be grateful for.
Thanks so much for being a part of my time at the University of British Columbia! 143 posts here on UBC Blogs and all the times that you've come to read! I'm consciously reducing the amount of time I spend blogging (besides this blog, I co-run a food-centered blog with my friend) so I am blogging less this year compared to the previous two years. I currently plan to leave my old posts here in case they may be helpful to any students in the future though when I have time, I'd like to remove some of my not-so-great posts.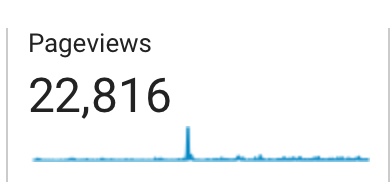 Why make a personal website?
I decided to follow the lead of mentors in research world and design a more professional looking  personal website at http://shannayeung.com.  Our online identities can define other's first impression of us nowadays in our technology-heavy world so we should take control of our identities and make sure our online identities correctly represent who we are. I find Linkedin too constricting and I felt like building your own website gives you so much more freedom. I also think inserting pictures to represent what you're passionate about is much more engaging than lines of text.
How to make a personal website
See this great guide to making a personal website that I followed: https://collegeinfogeek.com/personal-website/