Brain Wellness: Care, Community and Belonging-A Virtual Discussion
Spanish for Community invites you to attend a virtual discussion with Dr. Rafael Casas, MD Psychiatrist, Youth Program, Centre de Salut Mental Nou Barris, Barcelona, Spain.
What is mental health and how is it lost? What can put our mental health at risk? What are the signs and symptoms of a loss of mental health (both in ourselves and in someone close to us)? How is mental health taken care of? How can we talk about this topic – for example, with a family member or partner?
"Nuestra salud mental de cada día: cuidar, cuidarse y cuidarnos"
Friday, October 8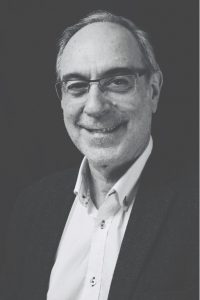 Speaker: Dr. Rafael Casas, Spain
Specialization, Research: Psychiatry, Qualitative Research, Mental Health
Time: 10:00-10:50am PDT
 This event is free and open to the FHIS community. Talks will be held in Spanish.
Learn more:
Health and Wellbeing, UBC Student Services
 Spanish for Community Partner: Djavad Mowafaghian Centre for Brain Health, UBC
Brain Wellness Beyond All Boundaries.The mission of the BC Brain Wellness Program  is to leverage the collective power of clinical care, lifestyle programs, education, and research to design a comprehensive and integrated approach to brain wellness for people with chronic brain conditions, care partners and healthy agers.
SPAN 301 Community Engaged Learning (CEL) Component: BC Brain Wellness Program Language Project
This virtual discussion is hosted by Spanish for Community (SFC). This event is part of SPAN 301's Community Engaged Learning (CEL) component, facilitated by instructors Dr. María Carbonetti and Dr. Anna Casas.
We give special thanks to Dr. Brianne Orr-Alvarez, Spanish Language Program Director, for bringing this important project to Spanish for Community.
Keywords: Spanish for Community, Mental Health, Community, Care, Community Engagement, Community Engaged Learning, Hispanic Studies, FHIS