Are you a PhD graduate looking to transition into a professional appointment suited to your skills, interests, and objectives? Have difficulty developing your professional profile in an a way that conveys your full value for a faculty position or a position in industry?
The UBC Postdoctoral Association has started a seminar series for postdoctoral fellows and research associates. Graduate students are more than welcome.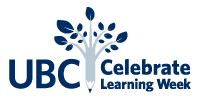 Join us during UBC Learning Week 2014 for our inaugural event!
Date: October 28, 2014
Time: 4:30 – 6:30pm
Location: Life Sciences Centre, 2350 Health Sciences Mall, Room LSC3
This seminar will provide information on:
how branding your professional profile is important as you move towards your next career milestone
how to prepare an outstanding application for a faculty position in the life sciences
how hiring managers in industry choose the best candidates from among a sea of applicants
Join us for a practical and interactive session with Dr. Grace Lee, Dr. Michael Gold, Ms. Nilly Razavi, and Dr. Brian Duff.
Dr. Grace Lee is a postdoctoral fellow at the National Core for Neuroethics, President of the UBC Postdoctoral Association and a PhD career peer coach. Her research focuses on pursuing purpose-driven relationships with stakeholders in health care and health policy. She has led many seminars on developing career objectives, effective networking, and the pursuit of non-academic career options. She is a marketing entrepreneur and Communications Chairperson for the Vancouver Board of Trade Small Business Council.  She values outside-the-box thinking, collaboration, and active networking within and outside academia.
Dr. Michael Gold is Head of the Department of Microbiology and Immunology at UBC. His research is focused on understanding how the cytoskeleton regulates B-cell activation.  He was the 2013 winner of the Canadian Society for Immunology's Cinader award for contributions to immunology.  As department Head, he has hired five faculty members and will provide insights about the selection and interview processes for faculty positions.
Dr. Brian Duff is Training Manager at The Centre for Drug Research and Development (CDRD).  In this role, Brian manages the design, development and delivery of a Multidisciplinary Training in Drug Development Program which is aimed at creating Canada's next generation of leading drug developers. He strives to provide CDRD Trainees with the multi-faceted toolkit required to take on leading positions in the pharmaceutical and biotech industries.  Brian encourages all young Post-Docs to enhance their online presence through the strategic use of social media, to actively network and to seek out perfectly-aligned mentors who will help guide them in their early careers.