The UBC UJP relies heavily on the hard work and dedication of it's Editors, Reviewers, and Promotional Officers. Each year these volunteers devote hundreds of hours to produce a quality publication.
---
Richard Rigby: Editor-In-Chief
To lean more about his research click HERE
Contact Information: ubcujp@psych.ubc.ca
---
Quentin Raffaelli: Behavioural Neuroscience Section Editor
Contact Information:
---
Kyle Gooderham: Cognitive Psychology Section Editor
Contact Information:
---
Katie Cullen: Clinical Psychology Section Editor
Katie is a BsC Psychology student in her 4th year at UBC. She is a research assistant in the Psychosexuality and Neuroendocrinology Lab, the Perfectionism lab, and the Motivated Cognition Lab. She is interested in studying the ways in which people's experiences with their sexuality can interact with their interpersonal schemas and general functioning. When not doing psychology, Katie enjoys skiing and climbing mountains.
Contact Information: katie4cullen@gmail.com
---
Brandon Matthew Woo: Developmental Psychology Section Editor
Research interests: Socio-moral evaluation, moral dilemmas, inter-group conflict, empathy, and trust. The developmental lab I'm a part of:
http://cic.psych.ubc.ca/about/
Contact information: brandon[dot]matt[dot]woo[at]gmail[dot]com
---
Ashley Clark: Health Psychology Section Editor
Ashley is a fourth year undergraduate student majoring in Psychology. She is a Research Assistant at both the Social Health Lab at UBC and the Reproductive Mental Health Program at BC Women's and Children's Hospital. She is interested in studying the social determinants of health in younger populations and hopes to pursue graduate studies in Health Psychology.
Contact Information: ashleyclark@live.ca
---
Haiyun (Winnie) Liang: Social/Personality/Cultural Psychology Section Editor
Winnie is a fourth-year student majoring in Biopsychology (Behavioural Neuroscience), but she is also passionate about social psychology. She is currently volunteering in the Social Cognition and Emotion Lab as a senior research assistant, through which she gets to examine social interactions and their relation to health. On top of that, her interest in working with people on a health-related setting is evident in her work and volunteer with developmentally/cognitively/physically disabled individuals spanning from the age of 3 to 70 (though cute animals are always welcome ).
Contact Information: haiyun.liang94@gmail.com
---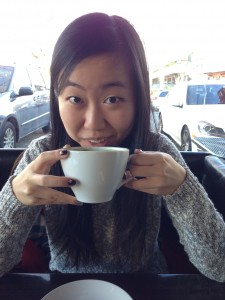 Katherine Chow: Promotions Officer
Katherine is a second-year Psychology student curious about clinical psychology and the general workings of the human brain. She is also an English enthusiast interested in the effects of language(s) on thought processes and perception. Outside of academics, Katherine can be found making coffee or trying to take the perfect Instagram photo.
Contact Information: kchownt@gmail.com
---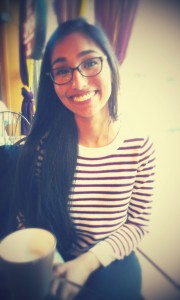 Amarpreet Grewal: Promotions Officer
Amarpreet is a second-year student pursuing a Double Major in Psychology and Sociology. She is interested in studying the influences of culture and society on mental health. As well as, she wants to learn more about how the physical and mental well-being of a pregnant woman can affect the mental health of a fetus. Aside from this, Amarpreet enjoys doing yoga and engaging in outdoor activities such as, hiking and cycling.
Contact Information: amarpreet[dot]grewal[at]hotmail[dot]com
---
Grad Student Advisors:
Kate Block (Soc/Pers/Cult., Devel.)
Cermet (Soc/Pers/Cult.)
Silvain Dang (Clinical, BNS)
S. Mason Garrison (Quant., Health)
Simon Ho (Cog.)
Ana Pesquita (Cog., Soc/Pers/Cult.)
Diana Pricop (Cog., BNS)
Ryan Tomm (BNS)
Ashley Whillans (Health)
Zaschary Witkower (Soc/Pers/Cult.)