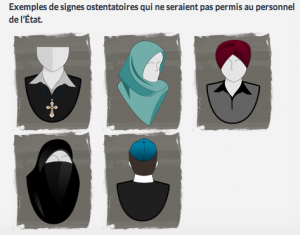 CTV Montreal, September 6, 2013– A group of 91 Quebec thinkers – mostly francophone academics – have signed a letter denouncing the PQ's charter of values that is expected to be debated at the National Assembly as soon as next week.
Although the exact details of the soon-to-be proposed legislation remain unknown, the group is clear in its rejection of the project, as evidenced in its 1,000 word manifesto entitled "Our values exclude exclusion."
The letter begins emphatically: "We are against any proposed Charter of Quebec Values. We share values such as equality between men and women and the secular nature of the state and public institutions.
The signatories include McGill academics Abby Lippman and Ethel Groffier, writer Norman Nawrocki and activist Will Prosper.
The letter defends what it calls "the rejection of racism," and calls the bill a "repressive and divisive project."
Read more: CTV Montreal