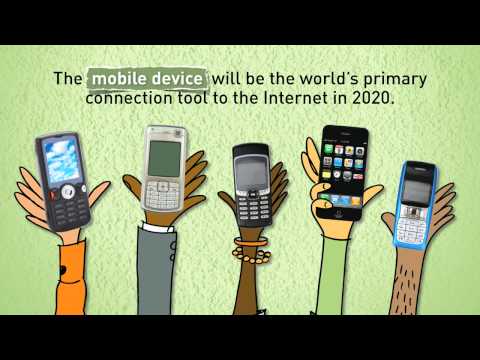 I chose to respond to the video above as posted in the resource section for DLG Group 4's project this week on the Sociology and Anthropology of Ed. Tech.
1. Did you agree or disagree with the video.
I agree with what the video is saying because they are mainly stating facts.
2. What do you think the video says about how technology has changed (or hasn't changed) our culture?
I think the video is saying that technology has a dramatic impact on our culture.  It is redefining how we access information.  Regular citizens are becoming more influential in providing information through blogs, tweets, and other social media.  We have immediate access to vast amounts of information through mobile devices.  We rely on these more heavily for communication making it more efficient than the past.  Our culture's traditions and behaviours are being shaped by technology.
I thought the fact about the huge amount of spam we receive in emails was interesting.  We have always received junk mail but now it's in electronic form.  I hope all paper forms of junk mail will soon be eliminated to save trees.  The video also shows that people are turning more to online newspapers which will also benefit the environment.  Recently on the news, I saw that netflix has come to Canada.  It's a site that replaces television, offering shows and movies for a low monthly fee.  This will surely put video stores out of business but again, create less waste for the environment.  However, if everyone is turning to computers for information and entertainment, I hope that we, as a society, learn to recycle or dispose of electronic waste in a responsible way.
3. What are some of the sociological impacts that this video asserts?
Essentially, the video shows us how rapidly we are integrating technology into our daily lives.  This affects all of us whether or not we use technology  as individuals because it's changing the course of how the world works around us. It is affecting how people interact in business, entertainment, education, health care, politics etc.  Technology will always rapidly increase but it is how we use technology that will define the sociological impacts in our society.
As an educator, I was happy to see the part in the video which stated that in 2020 mobile devices will be the largest internet connection tool.  If all students already have access to the internet on phones, ipads etc., this will take the burden off schools to fund hardware for classes.  This technology will become a part of the regular school supply list.  I look forward to seeing how teachers will use this resource in classrooms.
Here is an animoto video I created using images from Creative Commons that illustrate some possibilities for technology in the future that will impact our society.
Create your own video slideshow at animoto.com.