Well, well, well. Welcome back for our fourth update!
So you want to hear about the reaction of students toward our hummus and tzatziki dip recipes and the result from the milk blindfold taste test? Keep reading until the end!
Our objective this week is to keep up to the "secret" achievement we made two weeks ago and find another snack recipe students would like and make improvement to it to become healthier.
After discussing with our community partner, macaroni and cheese with broccoli was chosen to be the recipe for this week. To make the recipe healthier, whole milk and macaroni was substituted with 1% milk and whole-wheat macaroni considering about low fat and high fibre content. The cheese in the recipe was reduced to around 2/3 of its original amount as well.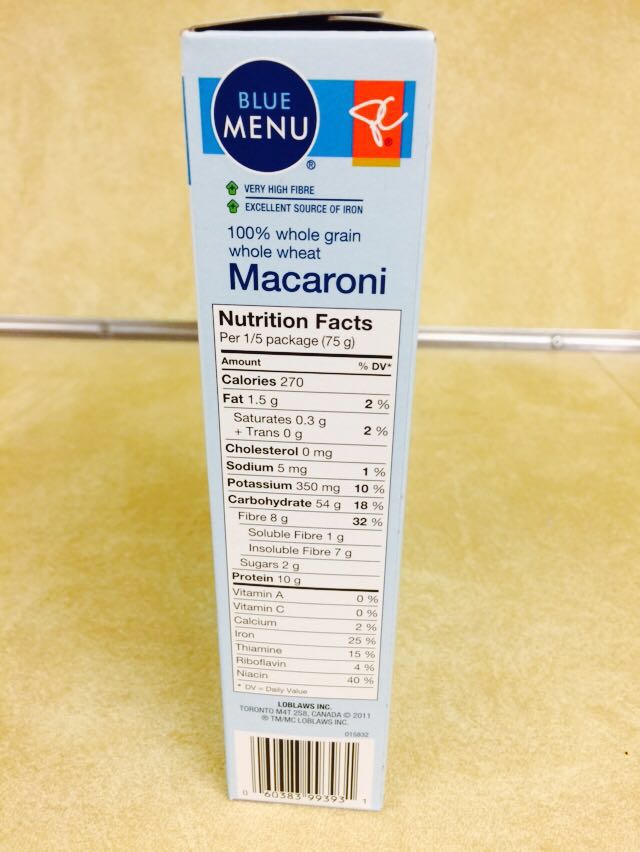 Here is the menu we modified and used for those of you who are interested: http://www.simplyrecipes.com/recipes/broccoli_cheddar_mac_and_cheese/
There were 7 student volunteers showed up (more than what we expected) who were recruited from last homework club session. We see this as a sign of students getting more interested in finding out what we are doing. But at the same time, it added pressure on our side to accommodate more volunteers.
During this visit, we were actually allowed to use the Foods classroom to prepare our snack, which made great improvement on the facilities we had access to. Student volunteers were excited with the tasks they were assigned to and they were eager to help. Everything went smoothly with a little problem occurred along the way… Cold milk was accidentally poured into the mixture of butter and flour, making flour clump together. And the sauce was not thick enough. Hope this won't affect the taste too much… It might be better if we can try the recipe at home before bring it to school.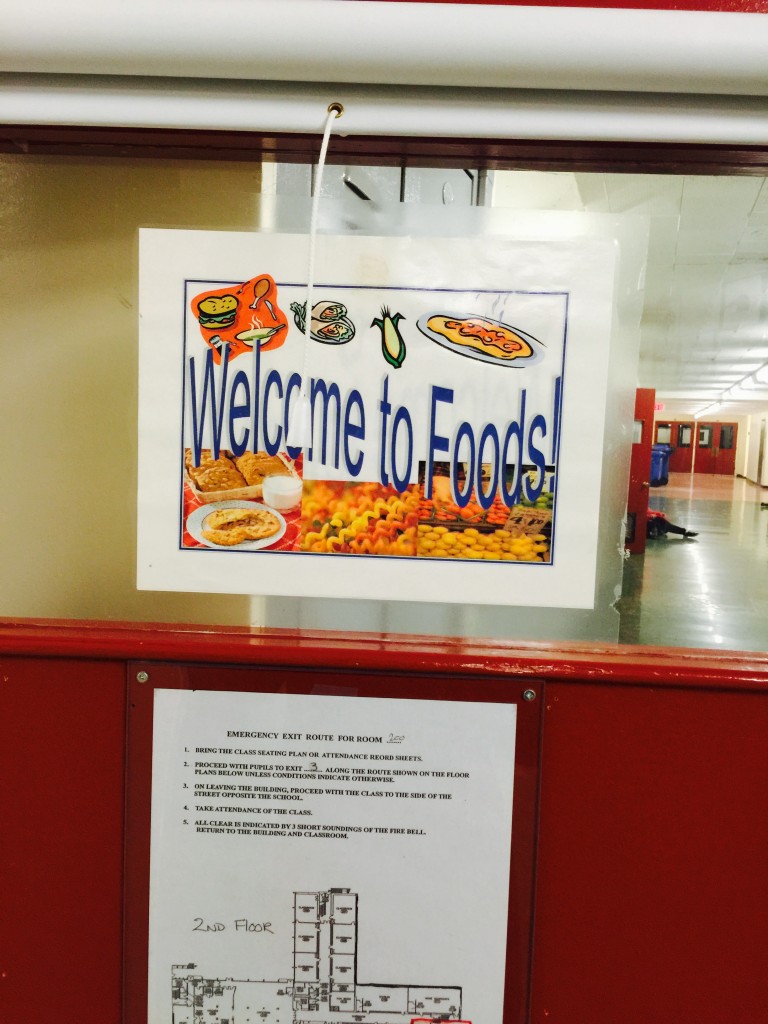 For the activity, a poster was made to imitate a plate, and pictures of different foods were made for students to categorize them into the four food groups on the plate. Also, the community partner who is in charge of facilitating the activity is going to ask students which food group is missing from the macaroni and cheese recipe. An intention of this activity is for students to realize the importance of a balanced diet and become more familiar with the four food groups in the Canada's Food Guide.
In last week's Moment of Significant Change workshop, our group identified and discussed our group's significant moments in our project so far. Below is the graph we made.
This "storied approach" was used for us to reflect on our objectives and expectations of the project to see if it is necessary to make any modification to our objectives or expectations.
Our group mapped out the story of our project collectively on the graph. We began our project with big thinking and ambitious goals; everything seemed to be bright and going up for us. We then met our community partner during our first session and we seemed to be on the same page. After our project proposal presentation, we found out that the big picture goals in our proposal were too ambitious and that objectives needed to be changed for it to be achievable. At the same time, we were struggling to align course goals with what community partner asked for. As the proposal report and first visit passed neutrally, the result of the first visit came out not as good as what we expected. We found that there were a lot of misunderstanding between our community partner and us. We were going downhill again. But after the disappointment, we actively asked for feedbacks and help from our community partner and TA in order to make improvements for the following visits. Fortunately, a lot of useful suggestions were provided, which gave us clearer understanding of our project, and the second visit was successful.
By looking at our storyline, it reminds me of myself coming alone to Canada six years ago. I had ambitious goals and imagined a bright future before arriving. I encountered many struggles and downhills later as I faced the reality. But learning occurs when there is a certain amount of anxiety and risk existed (Shulman. 2005). I learnt from experience and quickly adapted to the new environment. This is also the projection to our project.
To approach the graceful dismount, our group adapt and listen to what our community partner needs and what students want and like. We are adding nutritional aspects to the snacks students usually have instead of sticking with the original plan of throwing something that is nutritious but completely new to students. We agree on our TA's suggestion to incorporate some ideas from our community partner, as they understand the students' preferences much better than us through their daily work experience.
So I heard you want to hear about the results from two weeks ago. Here are the comments made by our community partner, "nearly every person tried most of the milks and tried the hummus and tzatziki with vegetables and pita breads to dip. There were almost no left overs!!" (J. Johnson, personal communication, October 26, 2015). The snacks were a hit. As for the milk blindfold taste test, "students were the most curious about the goat milk, as many of them had never tried it. Most of the students picked Soy milk as their favorite and that was a surprise to some of the adults/volunteers" (J. Johnson, personal communication, October 26, 2015).
if you feel like sharing your moment of significant change or any thoughts about our homework club project, you are extremely welcome to leave your comment below.
Next posting will be our group's last posting, please check back and say farewell to us! See you in a month!
Ya Gao (on behalf of group 22: Kelly, Lucy, Sharon, Shirley, Vita and me)
Reference:
Shulman, L. S. (2005). Pedagogies of uncertainty. Liberal Education, 91(2), 18–25. Retrieved from http://files.eric.ed.gov/fulltext/EJ697350.pdf