Zipcar: A Review
So you've seen those cars driving around with the huge "zipcar" logo plastered on the body. Otherwise, you might have seen those zipcar promo people in the SUB with their wheel of fortune thing. Maybe you're considering being a member of zipcar. Read this before applying. An insider's guide to what works, what doesn't work and what to expect.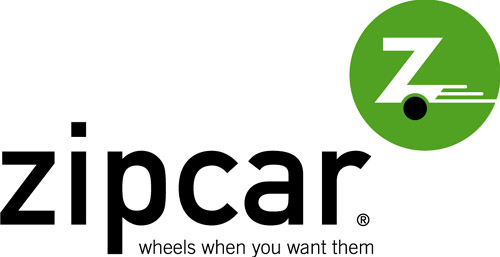 The Eligibility
You have to be at least 19, have a squeaky clean driver's record and your full license for over a year. No complaints on my end.
The Application
Navigate through the http://www.zipcar.com website. There's even a tab for Universities. 30 dollars and a few mouse clicks later, you're a member (pending approval from zipcar).
The membership card to drive comes within a week. The website is pretty fool proof and their customer service reps are quick to return emails and calls.
But if you're out of province (ahem like me) or international, it takes ALOT more effort to get the ball rolling. For Albertans, your first stop is the drivers registry…in Alberta, pay to get your driver's record release and then fax it to zipcar. There were complications with my application, took me 2 months to get through. Consult website for specific requirements.
The ZipCar
Book online, tap your membership card to the windshield and instant access. Trust me on this: take the time to skim the car manual instructions before you put your pedal to the metal. You'll thank yourself later when you're cruising on the highway and trying to locate the temperature dial on the car console (don't kid yourself – some of these cars especially the hybrids are quite confusing).
Although conveniently located next to my res building, sometimes the previous zipcar driver is late, which cuts however many minutes out of your reservation.
Also zipcar claims "using the gas card…you can fill up your Zipcar with free fuel at any gas station." That's up for correction, zipcars on campus can only be filled at Esso. That's not a big deal, Esso is everywhere. But then the gas card gets declined at Esso, one clerk at Esso told me it's because Zipcar isn't paying their gas bill. Oh well, I guess everyone gets behind on their bills. Zipcar says that they'll reimburse you on gas money. Well Zipcar it's been 2 months, where's my money?
My Verdict:
Overall, Zipcar has got the right idea with its affordable prices, convenient locations and easy accessibility. It's ideal for students who need the car for a short period of time (yay seymour trips) as compared to other companies who only offer rentals by day. Additionally companies like Enterprise only rent out to 21+. I also really appreciate their "text to extend reservation" feature. They offer pretty good deals such as overnight rates from 6pm to 8:30am for $39. But watch out and read the fine print because 5:30pm to 8:30am is $105. But they still have some minor tuning to do with their services. Btw zipcar offer positions if you need some extra cash. You'll be in charge of filling gas, taking the car for maintenance and cleaning etc aka making people like me happy. Refer to website for details.