For this assignment, I decided to focus my culture jam on the Kids Wish Network organization. Throughout this course, an underlying theme has been to call out immoral and unethical behaviour, regardless if it was under the guise of well intentions – for instance, Harper, in his argument to ban niqabs, cited safety concerns. I believe this organization is using the guise of a charity and appeals to people's emotions to veil selfish intentions. Briefly, the Kids Wish Network is a non-profit organization based in Florida – it's mission statement is to grant wishes to children with life-threatening medical conditions. Its motto is "Where dreams really do come true" and has a strong emotional appeal as it aims to help one of the most vulnerable demographics in society: kids. However, it is consistently rated as one of worst charities in America on independent sites such as Charity Navigator and Charity Watch. In fact, it was rated #1 worst charity in America after a year-long investigation by the Tampa Bay Times (2013). Among its offenses include tax avoidance, trademark infringement and inefficient fundraising practices where only 3% of funds raises actually go towards solicitors.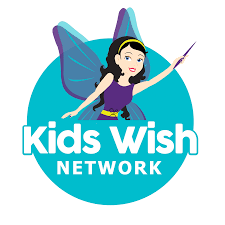 The original Kids Wish Network logo.
Its logo is therefore extremely misleading and deceptive. It mainly consists of a fairy – a mythical figure in common folklore that has magical powers, and in this case, would presumably grant the wish of kids. Underneath the fairy is the name of the organization in bolded letters. Due to the true operations of the organization, it is beyond evident that this charity does not actively pursue its primary mission of helping terminally-ill children, but instead a) is a front to generate money by deliberately misallocating donation funds; b) is a means to take advantage of terminally-ill children by using their unfortunate circumstances to exploit emotional appeal of the public and c) is a means to essentially steal funds from donors.
As such, the altered logo features several changes to more appropriately reflect the actions of the organization.
Modified/"Jammed" logo
My culture jam features the extended nose of Pinocchio added onto the original fairy mascot. Pinocchio is a cultural icon in children literature – similar to the fairy – though his actions more appropriately reflect the actions of the Kids Wish Network organization. As most know, every time Pinocchio tells a lie, his nose grows. Deceit has obviously been a foundation for this specific charity –  Pinocchio's lies are more reflective of the true actions of Kids Wish Network. The nose is exaggerated to illustrate that the lies and misdirection from this organization is becoming more and more apparent and recognized by the public. They have recently faced lawsuits in 2018, being accused of spending an "infinitesimal amount in relation to fundraising" on actually helping kids as reported by Mark Douglas of WFLA.
The second modification in this culture jam features more reputable charities sitting atop the extended nose. For some context, this culture jam was inspired by this iconic scene from Disney's Pinocchio.
In this scene, a wiser character, Jiminy Cricket, warns Pinocchio of his immoral actions. Pinocchio – as seen in the image – shrugs off his suggestion. This is reflective of more reputable charities acting as a model of success that Kids Wish Network should – on a moral level – follow, and how, like Pinocchio, this organization shrugs off these role models. Ironically, the cricket was assigned to Pinocchio to be his "official conscience" by a Blue Fairy (with turquoise hair, which is coincidentally one of the primary colours of the logo palette) which is reminiscent of Kids Wish Networks' original mascot. The chosen charities include the Make-A-Wish Foundation, which has extremely similar goals as the Kids Wish Network but is exponentially more responsible, and The Salvation Army, which has consistently been rated as one of the most transparent charities in the world.
Finally, featured in both ads is a slight alteration of the Kids Wish Network logo. In GRSJ 300, one takeaway message has been to call out unethical behaviour and hold those responsible accountable. Rather than ignoring these issues, exposure to media and other outlets are crucial to induce change. As such, both culture jams feature a renaming from Kids Wish Network to Breiner's Wish Network – Mark Breiner is the founder of the Kids Wish Network, and whose companies have been paid by Kids Wish Network 3.3 million dollars since 2010 for "fundraising purposes".
References:
Douglas, Mark. (2018, December 11). St. Pete lawyer sues Kids Wish Network for alleged fraud. Retrieved from https://www.wfla.com/8-on-your-side/investigations/st-pete-lawyer-sues-kids-wish-network-for-alleged-fraud/1653741032
Hundley, Kris and Taggart, Kendall. (2017, October 2). America's 50 worst charities rake in nearly $1 billion for corporate fundraisers. Retrieved from https://www.tampabay.com/news/nation/americas-50-worst-charities-rake-in-nearly-1-billion-for-corporate/2339540