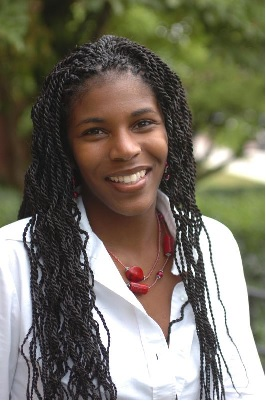 Dr. Renee F. Hill was born in Houston, Texas and raised in Fort Lauderdale, Florida. She has lived in Syracuse, New York since 2007. Renee is married to Thomas Hill and they have five children ranging in age from 23 to 2.
Renee earned a Bachelor's degree in Exceptional Student Education at Florida Atlantic University. Both her Master's and Ph.D. were earned in Library and Information Studies at Florida State University. She is an Assistant Professor of Practice in Syracuse University's School of Information Studies where she teaches courses that prepare graduate students to enter the school library media profession.
Renee is passionate about and committed to researching and teaching about issues that involve examining methods for increasing understanding of diversity issues in Library and Information Studies. Her work focuses on examining information needs and information access as they relate to diverse populations (e.g., members of various racial/ethnic groups, individuals with disabilities).
"Moving Beyond Tolerance: Why Striving for Cultural Competence is Essential"
Dr. Rudine Sims Bishop aptly described multicultural children's literature as having the ability to serve as windows, mirrors, and sliding glass doors that enable children to:
Peer into worlds that are both similar to and different from their own (windows).
See and recognize their own lived experiences (mirrors).
Use their imaginations to walk into new worlds (doors).
Dr. Renee Hill's talk addresses why adults who work in some capacity related to children's literature must not be content to simply be 'tolerant' of diversity but must be committed to developing cultural competence skills in order to provide children with access to literature that presents diverse perspectives.