"In the red corner, weighing in at 1996 lbs, food insecurity" 
"In the blue corner, weighing in at 120 lbs, the youth of Eastside Boxing Club"
The average person consumes 1996 lbs of food per year, and with the youth of Eastside Boxing Club weighing in at 120 lbs, this seems like an impossible fight for them to win. Food insecurity is when individuals have limited access and availability to nutritious food acquired through socially acceptable ways (Miewald & Ostry, 2014). Food insecurity affects 1 in 6 youth Canada wide and out of the 4 million Canadians that are food insecure, 60% rely on a wage as their main source of income (Tarasuk, Mitchell, & Dachner, 2016). We know that household food insecurity is inextricably tied to income, in that when income declines, the risk of youth food insecurity increases.
For our remaining few weeks, our hope is to equip the Eastside Boxing Club youth with the necessary tools to combat food insecurity through the development of our four modules and our interactive website (example given in Image 1 below). The food retail and food service tree was used as a strategy to draft and brainstorm a way to cleanly and effectively organize our website. Elements from that tree were taken from Module 1: Careers in the Food Industry. Additionally, we have reflected on the story narrated by our infographic in our what, so what, now what entry that even though we did not complete all the initial objectives that were set from the beginning of the term, we certainly did not fail. We view it as having "productively failed". As we close off this term with our last objectives and personal reflections, we hope to complete the final report to the best of our abilities to show our extraordinary accomplishments.  We hope that it adequately encapsulates our progress and our journey, along with our achievements. 
(Image 1: A website draft composed of information from Module 1, Careers in the Food Industry)
Weekly Objectives!
Week

                  Objectives

Achievements

11

1.Brainstorm ideas on the content of our infographic.

2.Once receiving our community partner's anticipated e-mail the group will re-group and discuss ways to implement the feedback on our suggested pitch format and questions relating to the pitch into our "Pitch Draft" Google Document.

3.Start filling in information into the pitch on our shared Google Document with our community partner.

4.Continue inputting information of our modules into an organized database on Google Sheets and fill in any gaps we may find (ongoing).

5. Establish some possible website builders (ongoing).

.

1.We opened a document where we wrote down ideas we had for the infographic

2.We feedback from Beth was positive, she had made her own changes onto our shared document with no suggestions for further revision.

3.Continued to add to our Google sheets database.

4.The outline of the website has been completed with a design and template. All that is left is inputting the information we developed and potentially making some slight formatting adjustments.

Link to the website: https://goodfoodforallcareers.weebly.com/

12

1.Finish infographic storyline content.

2. Input content into infographic.

3. Finish infographic draft.

4. Revise Blog 3.

5. Divide group members who want to present at the elevator pitch.

6. Take infographic feedback and revise it.

1.During our tutorial session work was divided into designers, content and elevator pitch.

2. During our tutorial session we were able to complete the content we wished to add to the infographic.

3. The infographic draft was completed with the content completed in tutorial.

4. Infographic feedback was received and we made the necessary changes while also submitting the final version.

5. Blog 3 was revised with the feedback we received and was submitted.

13

1.Complete blog #4

2. Start google document for the Final Project Report.

3. Split sections of Final Project Report among group members.

*** Week in progress
(Image 2: This photo was taken on the day of our infographic presentations to show to a sea of engaging and enthusiastic LFS 350 students, filling the AMS Student Nest)
(Image 3: Our infographic "Knocking Out Food Insecurity" used to summarize our methods, accomplishments and future plans)
What, So What, Now What!
What
Taking everything we have done in the course so far, our final presentation of our infographic has been the most significant moment for us this term. The infographic we created tells a story about our journey and achievements this term with Good Food for All and the Eastside boxing cub. It was an opportunity to share our experiences, connect with others, reflect on our term and conclude our project on a high note. 
So What
This moment was significant because it brought all of our work through the course and with our community partner together. We were able to share our work with everyone involved in the process including our teaching team and community partner. At the beginning of the term, our team was worried about failure during Will's first lecture, as he was telling stories of previous experiences. Throughout this term's process, the thought of failure was reemphasized over and over again, with the feedback from our proposal saying we had too many objectives. As we worked through these objectives, we realized just how much work we had ahead of us. As we revisit our initial objectives, it could be said that we have "productively failed" in that we have had to modify some of our objectives so that we could complete them. Some examples include not launching the website or having contacted members of the community to be mentors. We consider that we have "productively failed". This is because despite not meeting our initial objectives, the infographic showed us just how much we did accomplish in the amount of time given. We did "fail well", albeit maybe not fast, but our failures still allowed us to have many triumphs (Cohn, 2014). We believe that we can still be satisfied and proud at how we developed our modules, and the positive feedback from Beth has further assured us of this.
Now What
The presentation of our infographic, as well as looking at our classmates' infographic, has provided us with information on how we want to construct our final presentation. One of our TA's, Colin, gave us feedback on our infographic that will help us with our final report. Our peers' infographics also provided us with examples of how they were able to incorporate key course themes into their ideas as well as how they formatted their presentation which will be similar to the format of the final report. Walking around and looking at the different infographics was inspiring and rewarding, as all of our classmates have different backgrounds of knowledge and had different experiences from their community projects. Diversity is important in changing the way we think as well as enhancing our own creativity (Phillips, 2014), which will benefit us in writing our final report .
Our Final Objectives!
Week

      Objectives

14

Complete blog #4 revisions

Complete Final Project Report and submit to Turnitin and Canvas
Our Final Thoughts!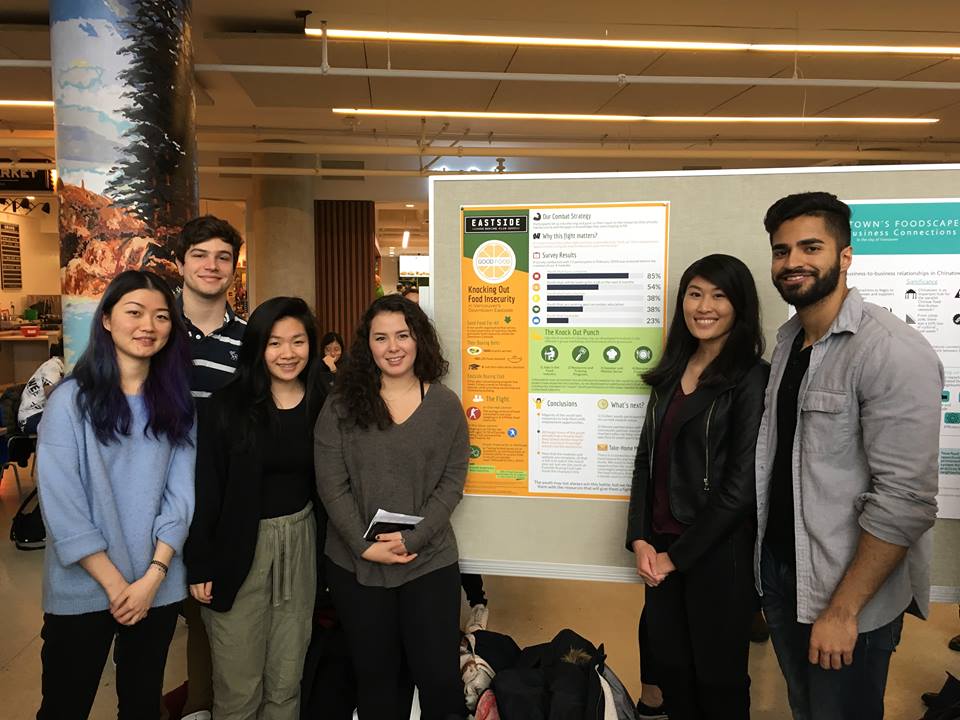 (Image 4: A team photo to capture how far we have come and how much we have achieved)
Emily – With this weeks presentations it was nice to see all the work we have put into this project in our infographic. At the start of the term the project seemed scary with all the things Beth wanted to accomplish as well as being able to manage the LFS 350 course load onetop of 4 other classes. Now that the project is wrapping up, it's amazing how much we accomplished as well as how much my confidence level with regards to the project increased as the term went on. I am looking forward to hearing how the implementation of the modules goes and how the youth react to what we have come up with.
Beverly – Looking back at our project as a whole, we have accomplished so much, from meeting our community partner to launching the backbone of our new website and pitch deck. Emotions felt like a rollercoaster this term where the high points was receiving feedback from our community partner to the lows when we worked on our first blog and when we started to gather data for our 4 modules. Through this project, I believe as a group we have successfully practiced asset-based community development methods discussed in Mathie and Cunningham's (2003) article. We completed methods such as mapping community assets by surveying the kids what resources they had on hand (Mathie and Cunningham, 2003) and building relationships among local assets to mutually problem solve (Mathie and Cunningham, 2003) food insecurity within the community by inviting companies to reach out to our youth through future speaker series. Though the term is drawing to a close, I look forward in witnessing where our work will lead the Eastside Boxing Club youth in their next school year.
Jaspreet- It is amazing to look back in retrospect now and see how far we have come. The uncertainty with this community project, as I'm sure with all community projects, made this journey overwhelming at times, but now that we are wrapping it up, it is more rewarding than anything. I am proud of our group for not just balancing their own workloads in addition to this the work of LFS 350 and the community project, but for doing it so well. I look forward to seeing how well the modules work out for the youth, and what improvements can be made to better the youth of the Downtown Eastside Boxing Club.
Karen- This project has been a very long but rewarding journey. Throughout the whole term our group experienced an array of different emotions, some good some bad. Reflecting back to the beginning of the term when we were a little lost and needed a lot guidance to startup the project, our group has come a very long way. We started with a lot of uncertainty, and as mentioned in the lecture we ended up being better at problem solving as well as ended up being a lot more creative than without the uncertainty. For example, we incorporated creative graphics and puns into our infographics as well as added ideas, such as, "A day in the life" videos onto our websites. We have successfully completely almost all of the objectives that we set up for ourselves in the beginning of the term with the exception of the website as it is still in development. I feel very accomplished looking at the website as well as the infographics presentation we had in the past week.
Alex- The presentation on Monday made me realize how much we have accomplished and how far we have gotten. Although we had many instances of uncertainty, we coped well as a group. In the end, our community partner provided guidance and was very supportive too, which also helped us achieve our objectives. I think our infographic was particularly special because it brought out the creativity in everyone and we ended up balancing the work very well. The fact that it was such a group effort made it all the more rewarding for all of us when seeing it presented at the fair. It was the perfect culmination of all of our work. At this point, we are still finishing the website, so there is a bit of uncertainty that remains. We hope we can create a website that Beth and Good Food For All can be proud of and that will be useful. After all that we have done up to this point, I am confident that we can. I look forward to hearing about the impact of the modules.
Lastly, I would just like to reflect on Steven Levitt's claim that, "The quicker you fail the more chances you have to fail at something else before you eventually maybe find the thing that you don't fail at" (Cohn, 2014). Personally, I felt that this quote inspired comfort, especially through all the uncertainty. It is also a quote that keeps on giving, as I will take this lesson on to my other classes and endeavors. Even though this quote helped me get by, I am happy that our group did not really need many failures. I think we somehow managed to blend our skills really well and form a strong group dynamic. Furthermore, I think many of us were fairly self aware of our strengths and passions, and we used that to our advantage. I noticed this through the writing of the blogs, designing of the website and infographic, and numerous other instances.
Kaya- This semester has been incredibly gratifying and I'm proud to see all of our group's hard work and dedication being showcased at Monday's presentation. Even though we started somewhat intimidated by the project as a whole, I believe we were effectively able to improvise, adapt, and overcome every challenge to the best of our abilities. I'm very excited to see where Beth and Good Food for All take our project and I hope the youth participants will be able to make the most of all of our teaching modules. Working alongside Beth has been an amazing experience and I wish her, Good Food for All, and Eastside Boxing Club all the best in the future!
In conclusion, we hope that an increase in income through the integration of the Eastside Boxing Club youth into employment opportunities will have a considerable impact in reducing youth food insecurity.
The battle against food insecurity may not always be won, but we hope to provide these youth with the resources that will give them a fighting chance.
References
Cohn, G. (2014, June 5). Failure Is Your Friend @ Freakonomics Radio Podcast. Podcast retrieved from http://freakonomics.com/podcast/failure-is-your-friend-a-new-freakonomics-radio-podcast/
Mathie, A., & Cunningham, G. (2003). From clients to citizens: Asset-based community development as a strategy for community-driven development. Development in practice, 13(5), 474-486.
Miewald, C., & Ostry, A. (2014). A Warm Meal and a Bed: Intersections of Housing and Food Security in Vancouver's Downtown Eastside. Housing Studies, 29(6), 709–729.
Phillips, K. (2014, October 1). How diversity makes us smarter. Retrieved from  https://www.scientificamerican.com/article/how-diversity-makes-us-smarter/
Tarasuk, V, Mitchell, A, Dachner, N. (2016). Household food insecurity in Canada, 2014.Toronto: Research to identify policy options to reduce food insecurity (PROOF).Retrieved from http://proof.utoronto.ca/