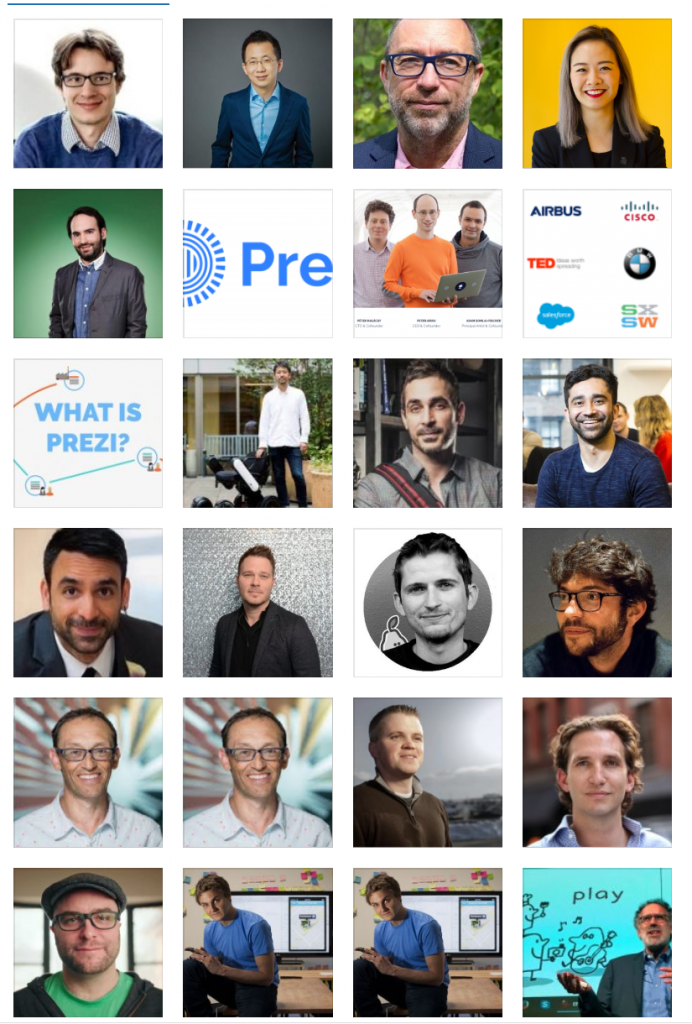 I just clicked through the media view and in one pane was able to see of the images of founders in one screen.
So I counted all of our classes contributions and we have posted only two female founders of 23 total founders. I am sure there would be a similar divide across race, ethnicity, or other minority groups.
Now I'm writing this as a white male, who also chose a white male founder, so I hold absolutely no righteousness. I just noticed it and think it is worth drawing attention to and discussing.
---