SYLLABUS IV : Aide & soutien
UBC resources: advising, support, & care
If in doubt, if you have any questions or worries about anything, please ask!
this course, your class, and your instructor are a safe space and here to help
if I don't know an answer—I'm merely human—I'll help you to find someone who does
this is a community of care
Email:
Office hours:
My office is in Buchanan Tower, on the 7th floor (!), no. 728
My office hours are on Monday, Tuesday, Wednesday, and Thursday
from 2:30-4:30 p.m.
I'm usually also there later, and Friday early afternoon, so if the door is ajar or open please come in. (Also, I have dark chocolate.)
If you can't make it then and wish to make an appointment to see me, please email me so that we can figure out a mutually-convenient time.
I'm sharing some general useful resources below: openly-accessible freely-available information from the University. I use these resources a lot in the advising side of my work, you might also find them helpful, and they could also help you to help someone else. There are many people here at UBC who can help; even if it is « just » talking to someone with whom you feel comfortable and whom you trust, who will listen to you, that alone is already a vital service.
The same goes for any need to talk and to find support, whether something has happened to you or to someone you know, and also if nothing has happened but you worry that it might. Even if sometimes this seems like an overwhelmingly large university, and impersonal through its size and complexity: UBC is a compassionate caring community, made up of individual human beings.
QUICK NAVIGATION:

IN IMMEDIATE PROXIMITY + YOUR AMS
Undergraduate residential advisers, and other student leaders who have had bystander & ally training
Neighbours, friends, and classmates
Faculty and other instructors (graduate-student teaching assistants, for example): you see us a lot, and we are here for you
YOUR AMS
Speakeasy: AMS Nest 1314
Tue: 12.00-13.00 & 15.30-16.30
Wed: 11:00-17.00
Thu: 12:00-13:00
+ by appointment
Sexual Assault Support Centre: offer crisis and emotional support: AMS Nest 3127
Monday-Friday 10:00-5:00
(From 11 October: Monday-Sunday 8:00 a.m. – 10:00 p.m.)
Resource groups: Colour Connected, Pride, Social Justice Centre, Women's Centre
ACADEMIC ADVISING
Through talking with them about academic matters during your time here, you may have already formed relationships with individuals with whom you would consider talking about other matters.
Academic advising at the departmental level may be another set of people to talk to, and again as with advising at the Faculty or School level, this is not just about a narrow sense of immediately academic matters: for example, here are the Academic Advisers in French, Hispanic & Italian Studies; students regularly talk to us about many things, all of which (and pastoral care) form part of any individual's whole well-being.
UBC FACULTY OF ARTS
Arts Student Support: students.arts.ubc.ca/student-support
Arts Academic Advising: students.arts.ubc.ca/advising
Buchanan D111
Monday – Friday 9:00 am to 4:00 pm
(usually afternoon (1-4 p.m.) = drop-in, extended hours at the beginning of term, further details follow below)
Closed weekends and statutory holidaysThe Arts Academic Advising Office provides drop-in advising, Monday to Friday (1-4pm) in Buchanan D-111, answers brief questions via email or you can ask a quick general question on the Arts Facebook page.
Email: Please include your student number
Domestic Students – arts.advisor@ubc.ca
International Students – arts.international@ubc.ca
Aboriginal Students – arts.aboriginal@ubc.ca
Phone: 604.822.4028 *For current UBC students

IF YOU ARE NOT IN THE FACULTY OF ARTS…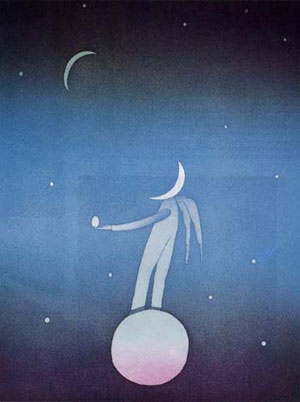 STUDENT SUPPORT
LOOK AFTER ONE ANOTHER
ARTS & UBC STUDENT SUPPORT
ACCESS & DIVERSITY
THE GREEN FOLDER
Student Services – Faculty & Staff Resources > Early Alert
= a one-stop shop for help, that brings together all of UBC's support services under one virtual roof. Faculty and other instructors may use this to refer you for help and expert advice. (We're all fabulous but we're not superhuman: yes, there are limits to academic faculty expertise and abilities!)
The faculty version, FYI: because all this information is open to all, and it's always good to see all perspectives in order to understand something better
AND HERE'S EVEN MORE UBC SUPPORT, SERVICES, RESOURCES …
SAFETY, ACCIDENTS, EMERGENCIES
Images: by the Belgian artist Jean-Michel Folon (1934-2005). For more of his works, see the Fondation Folon and Folon-art.