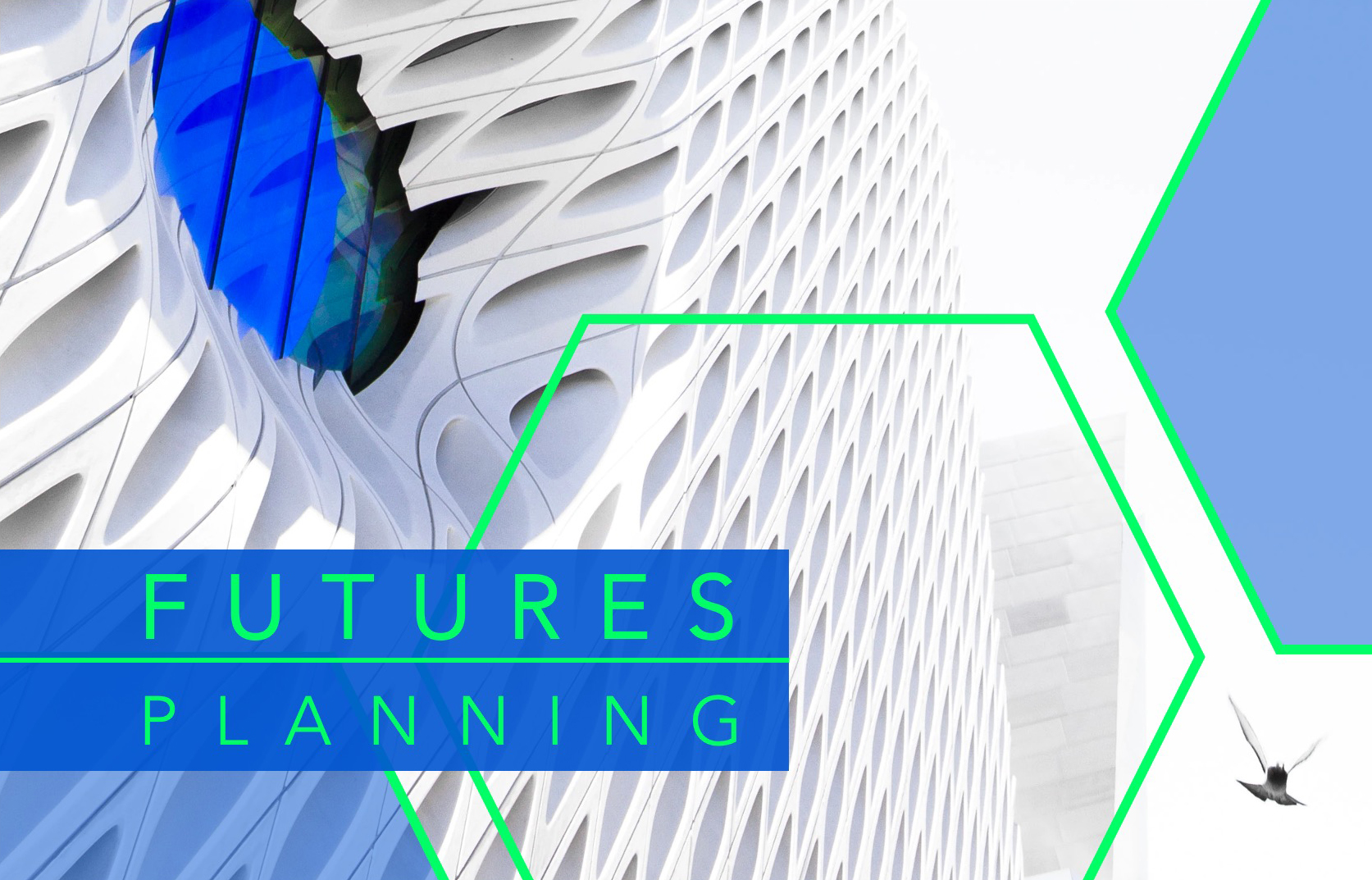 "I have argued that planning should return to the future. Holistic, bold images of desirable futures were once an important part of planning. Our predecessors dared to dream and to create. Today we must again learn how."
Isserman, Andrew M. (1985).
Dare to plan: An essay on the role of the future in planning practice and education. Town Planning Review, 56(4), 483-91.
COURSE DESCRIPTION
In the process of planning with change and planning for change, planners indelibly play an active role in shaping the future. It is this relationship to the future that makes planning fundamentally transformative — where plans and policies can wield long-term effects on people and places (for better or worse). Yet, the notion of "futures" as a crucial dimension of planning is often understudied. This course will engage with the imaginative and visionary potential of planning.
This experimental course was initiated, designed, and delivered by Dr. Su-Jan Yeo in Summer 2020.
* * *
LEARNING OUTCOMES
Upon successful completion of this course, you should be able to: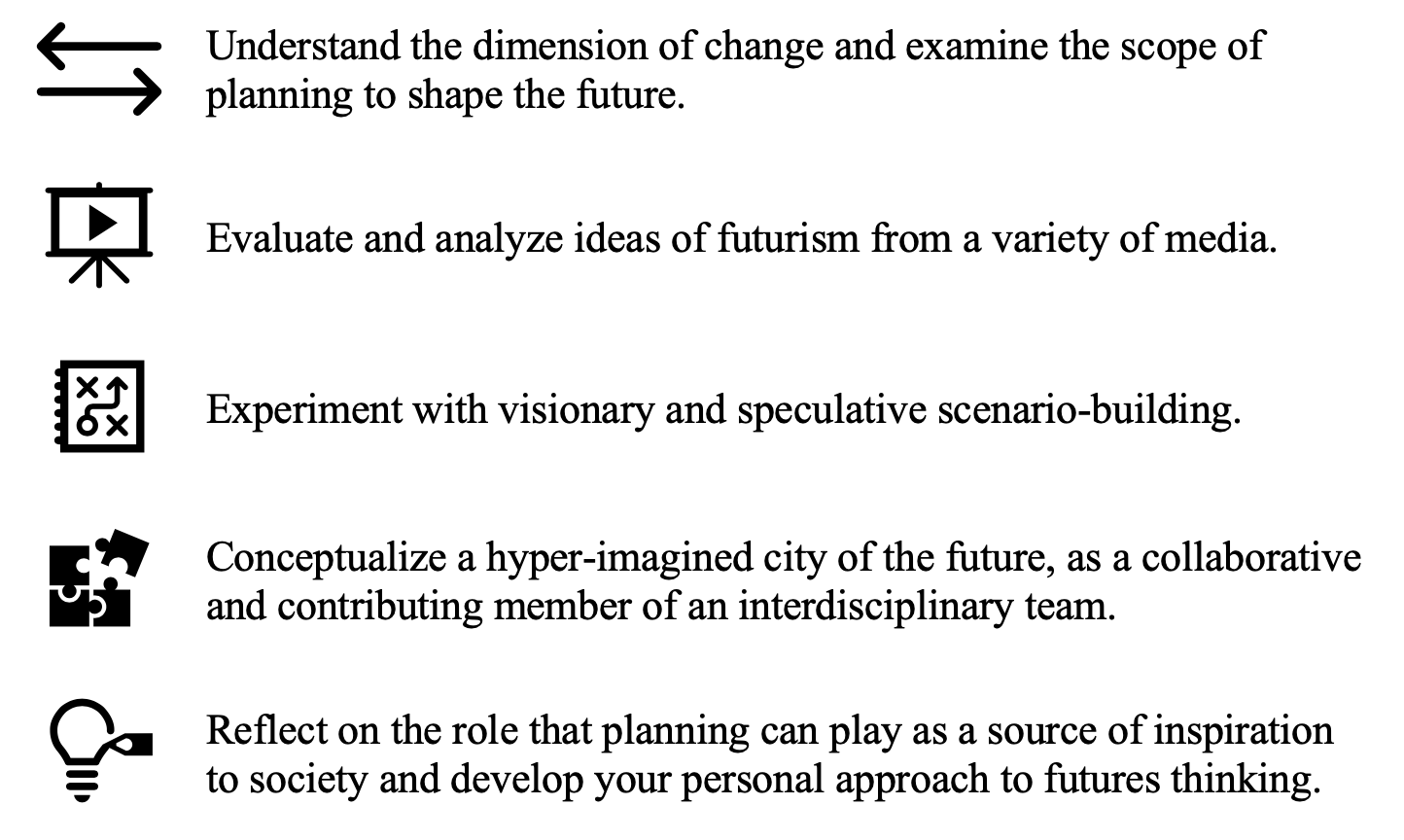 * * *
IMAGINEERING THE FUTURE – YEAR 2140
cityX 2140 Challenge
The aim of this team-based course project is to conceptualize a hyper-imagined city of the future situated in the year 2140. All teams will be presented with the same set of fixed parameters, but each team is responsible for exploring a particular thematic challenge as the basis to planning and designing a visionary urban paradigm in service to the denizens of cityX.