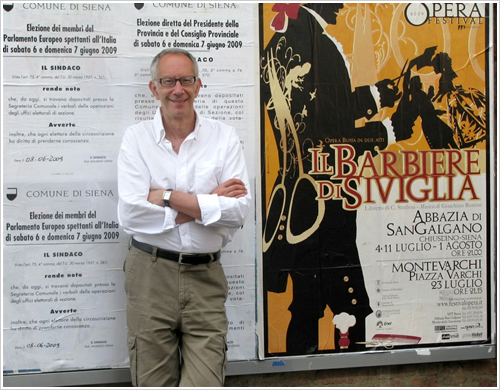 Ira B. Nadel (BA, MA Rutgers; PhD Cornell), Professor of English, specializes in biography, the Victorians and such Modernists as Joyce, Pound and Beckett.  He is the author of Biography, Fiction Fact & Form (1984), Joyce and the Jews(1989), Leonard Cohen, A Life in Art  (1994), Various Positions, A Life of Leonard Cohen (1996; 2006), Double Act, A Life of Tom Stoppard (2000), Ezra Pound, A Literary Life (2004), Joyce and His Publishers (2005) and The Cambridge Introduction to Ezra Pound (2007). More recently, David Mamet, A Life in the Theatre (2008) and, with Donald MacDonald, The Golden Gate Bridge, History and Design of an Icon (2008) appeared.
He has edited The Letters of Ezra Pound to Alice Corbin Henderson (1993); The Cambridge Companion to Ezra Pound(1999) and Ezra Pound, Early Writings, Poems and Prose (2005), as well as Wilkie Collins' formerly lost first novel, Iolani; or, Tahiti as it Was (1999) and Collins' The Dead Secret (1997). His edition of The Education of Henry Adams appeared in 1999. With F.S. Schwarzbach he edited, Victorian Artists and The City (1980), with S. Neuman, Gertrude Stein and the Making of Literature (1988) with Peter Buitenhuis, George Orwell: A Reassessment (1988) and with W.E. Fredeman, Victorian Novelists Before 1885  and Victorian Novelists After 1885 (1983). With W.E. Fredeman and John Stasny, he edited The Victorian Muse (1989) in 39 vols. Earlier, he edited Victorian Fiction, A Collection of Essays from the Period  (1986) and  Victorian Biography, A Collection of Essays from the Period  (1986).  In 2005 he published the Canadian Edition of Style, 10 Lessons in Clarity and Grace with Joseph M. Williams.
His biography Leon Uris, Life of a Bestseller,  and the collection Ezra Pound in Context  both appeared in 2010. His Critical Companion to Philip Roth  appeared in 2011, as well as (with Donald MacDonald) Alcatraz, History and Design of an Icon. His article "Boxing with Brecht: David Mamet and Bertolt Brecht" was published in the Journal of  Dramatic Theory and Criticism vol.xxvi [2011].
Ira Nadel is a Fellow of the Royal Society of Canada, a UBC Distinguished University Scholar and winner of the 1996 Medal for Canadian Biography. He has also been awarded a Killam Research Prize, Mellon and Dorot Fellowships at the Ransom Humanities Research Center, Univ. of Texas at Austin, and a Beinecke Fellowship at Yale. He was recently awarded the UBC Dean of Arts Prize (2019-2020). He has lectured in England, Israel, Italy, China, Germany, Monaco, Ireland, the U.S. and, of course, Canada.