Mar 17 2011
Ever thought Costco would be selling wedding dresses? Well, now they are. The discount wholesale club is the latest major retailer to launch a bridal collection and Costco says, "It's making the all-important dress selection process more convenient, casual, and affordable." The wedding dresses will be sold at prices ranging anywhere from $699-$1399.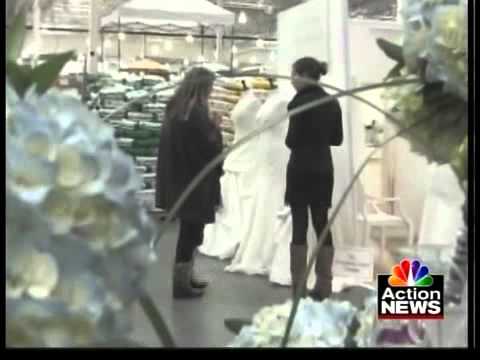 "In a world where the average wedding dress costs $26,984 in the U.S, brides on average spend around $1,099." While the wedding dress market has always been associated with high prices, Costco came up with the idea of creating a line of wedding dresses that cater to a different market – people who want cheaper prices, the convenience of picking a dress out easily, and just want the dress to be simple.
Recently, other retailers have begun to include wedding dresses in their stores. Urban Outfitters launched a bridal line called BHLDN last month. Even highly respected fashion designers like Vera Wang are starting to think more mainstream by developing a line of more affordable wedding dresses at David's Bridal.
The question is will this bridal line at Costco be successful? Taking a look at their market, customers of Costco tend to go to the store for lower prices on food products, technological products, and household items. They do carry a stock of clothing but including wedding dresses might be going to another extreme. Also, as we learned in my marketing class, customers tend to base the quality of products on the prices. If the gowns are priced cheaply, customers may think the gown is of bad quality. Sure, people want more affordable, convenient, and casual wedding dresses, but I'm not so sure this will be a profitable line for Costco to sell.
One Response to "Wedding Dresses at Costco?"
Hey,
thanks for sharing this article with us keep it up your doing well work
Leave a Reply