My name is Celine Koppenaal and I am in the Food, Nutrition and Health major. I am passionate about nutrition and I want to help others understand how proper nutrition can not only improve your lifestyle but can also prevent and manage disease and illness. My interest in food will help me with this project because I want to learning more about our community food system. With mores support, community kitchens can provide nutritious foods to the community.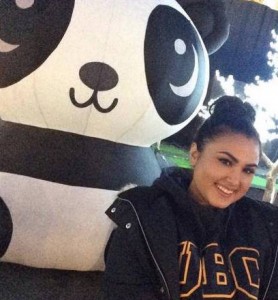 My name is Nilab Salehi and I am in the FNH program specializing in nutritional science; I am extremely intrigued by the different pathways our body proceeds with when it comes to food and nutrients and look forward to passing on that knowledge to the public helping them create healthier diets! I'm excited to start working outside of classroom time in a one-on-one situation to see what happens upfront in our community kitchen partners when it comes to providing not just food but also knowledge to the people making use of them! On my free time I enjoy baking and watching the sitcom Friends!
I'm Felicia Yuwono, majoring in FNH general. I'm interested in public health and I'd like to learn more about epidemiology, especially on foodborne illness outbreaks and disease prevention through nutrition. I'm interested in how the infrastructure of the community kitchens enable the staff to safely prepare food and how they implement Food Safe during their meal preparations to prevent foodborne diseases. I live with 2 kids and 2 cats, so it's never boring at home!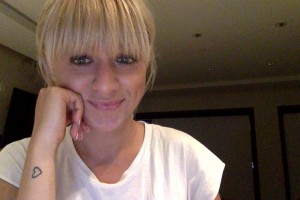 My name is Sheyda Mirtaheri and I am in the FNH program. I am interested in hands on projects where I feel like I'm making a difference! This project will help me further my knowledge about community food systems and learn about kitchens in the Shaughnessy and South Cambie area. As we collaborate with the City of Vancouver to gain insight knowledge about these kitchens, I am looking forward to helping the city provide better support for these kitchens providing food for the community.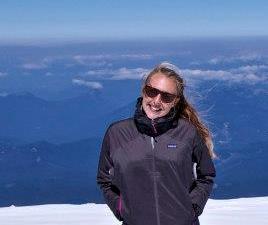 My name is Jeanne Currie, and I am in my final year of studying sustainable agriculture, food systems and food security through the GRS program in LFS. I'm interested in growing vegetables, teaching kids about food and agriculture, and how  people and communities interact with food. These interests tie in perfect to our project as we find out how community kitchens work, who uses them, and how they contribute to food security and close communities. Happiest when surrounded by water, trees, mountains or veggies.